The Test Importer File Validator is an Aware feature that makes it easier to spot issues when uploading test files. When a file does not import successfully, there are typically two different reasons why this could happen.
First, the file may be in the incorrect file format, or schema, and not be recognized by our system. The Test Importer File Validator will help you determine why a particular file fails to upload and gives you a message explaining why the file was not recognized by our system.
The message will tell you if the file is valid or invalid, the test type, the format identified, the total number columns/characters, and a short explanation on why it failed to upload.
Second, students found in the file may not have scores coming into Aware. Typically, you could see these students by clicking the Correct Mistakes button after clicking on the failed test on the History tab. Now, you can choose a file schema, upload the file, and click Student Check. This will bring up a list of students from the file that are not being matched to a student in Eduphoria.
Using the File Validator
To access this feature, go into Aware, click Upload Test Files, and click Validate Files in the top right hand corner of the screen.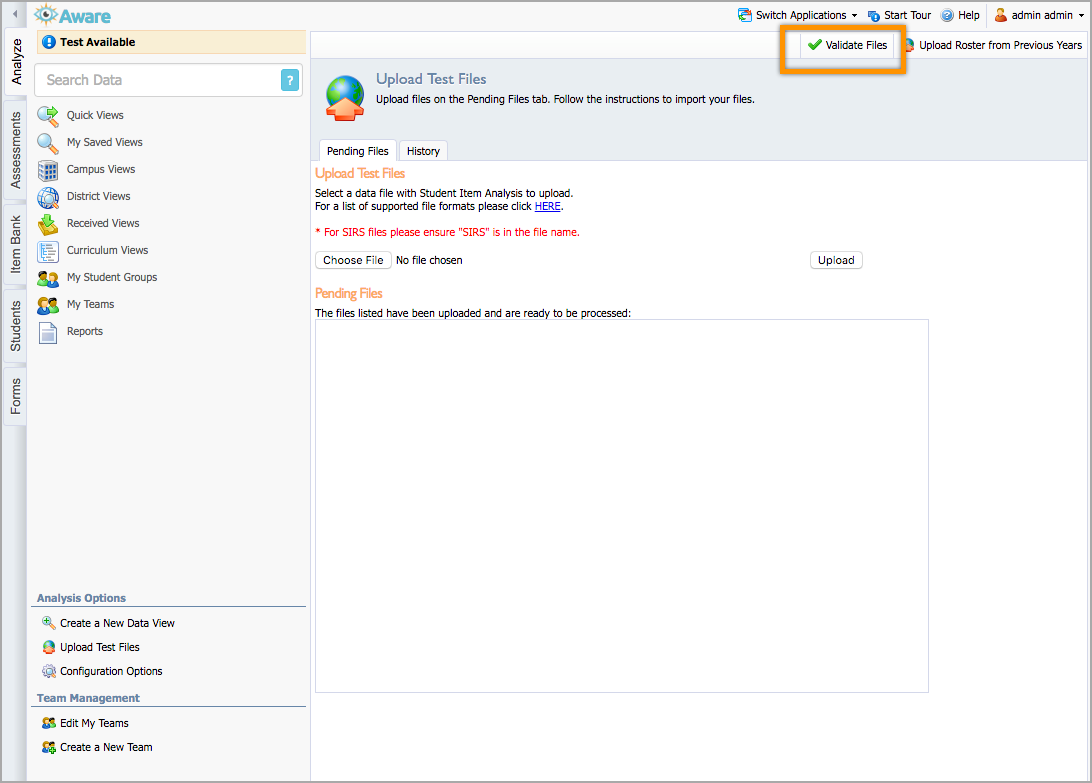 To run a student check, choose a schema that should match the file. The schema cannot be left as unknown test type, unknown format for the student check. Next, upload the data file that should contain missing scores by clicking Upload a data file and click Student Check. This will give you a list of the students in the file that do not match a student found in Eduphoria.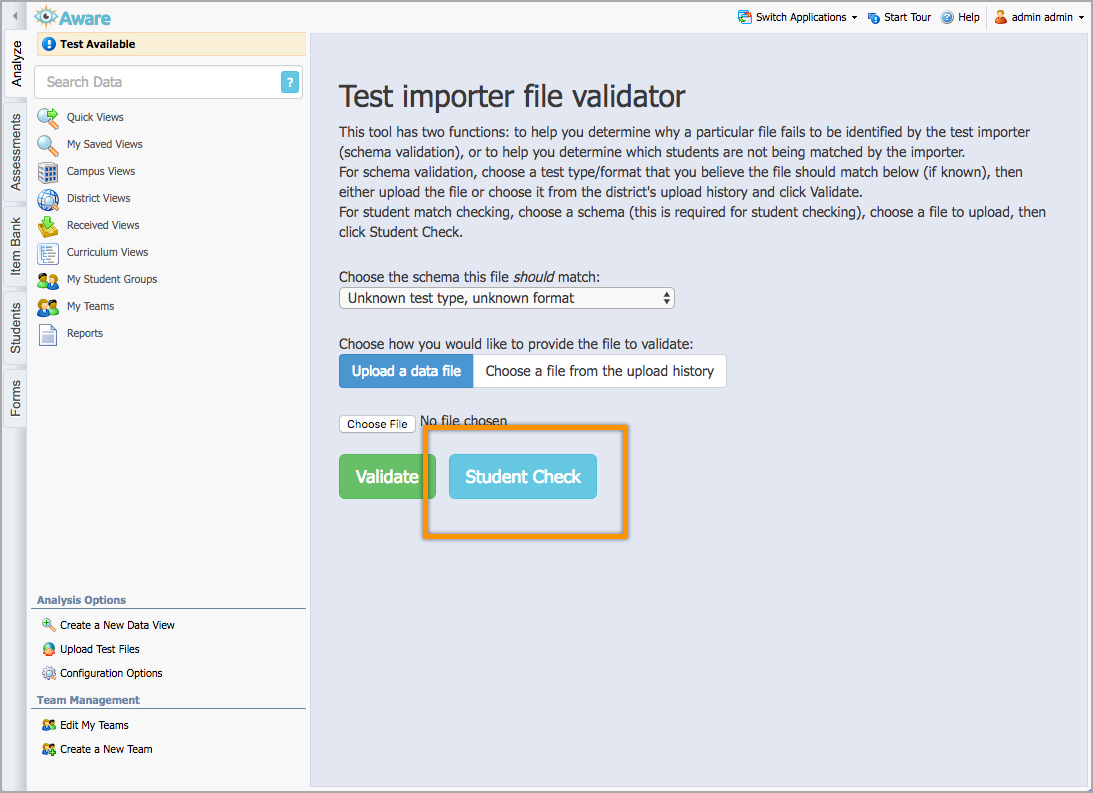 All supported schemas are available to choose from in the drop down box, selecting the schema will help the validator determine what is going wrong during the update.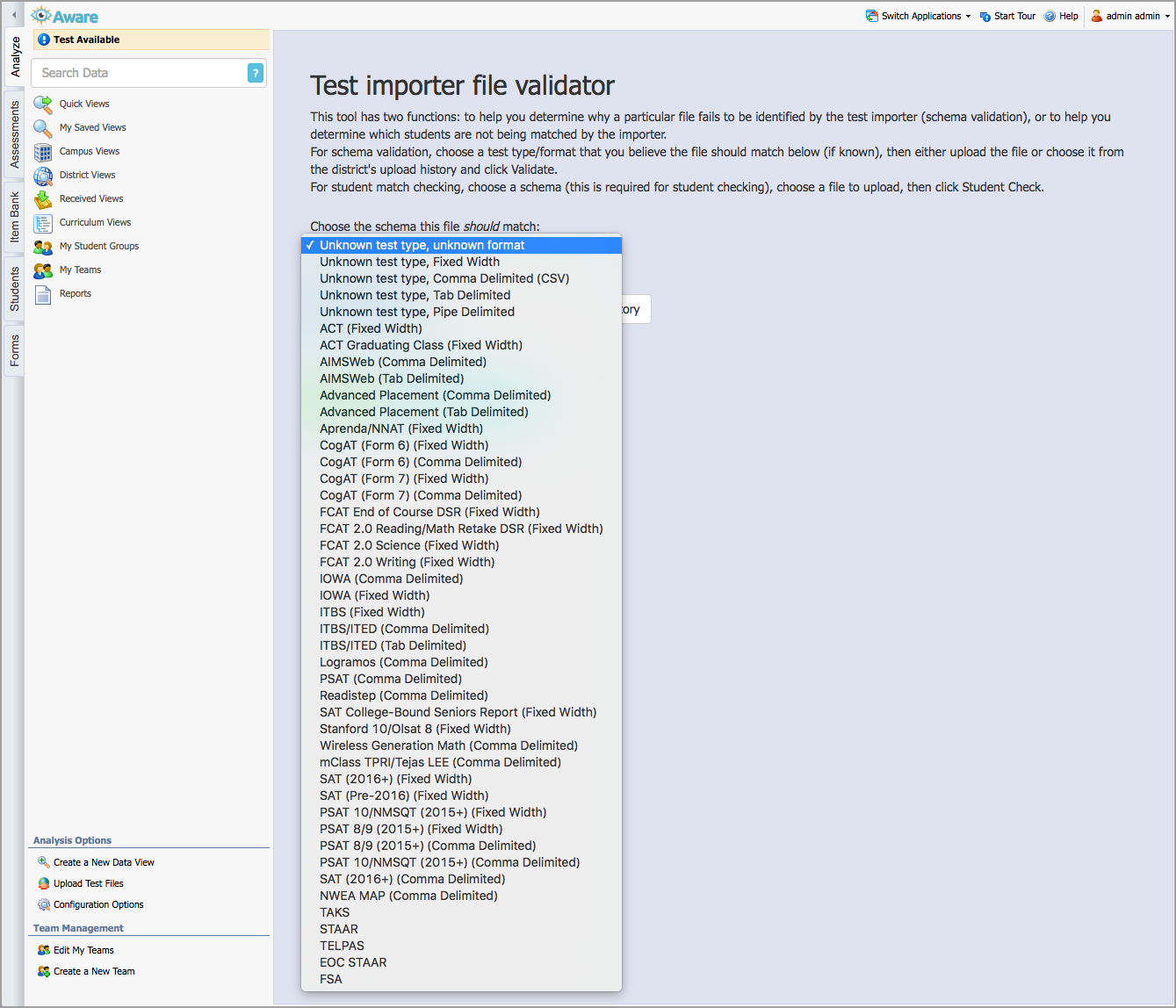 To validate the file you can either upload a data file or choose a file that you have already uploaded to Eduphoria by clicking Choose a file from the upload history. After you choose a file, click validate and the tool will run.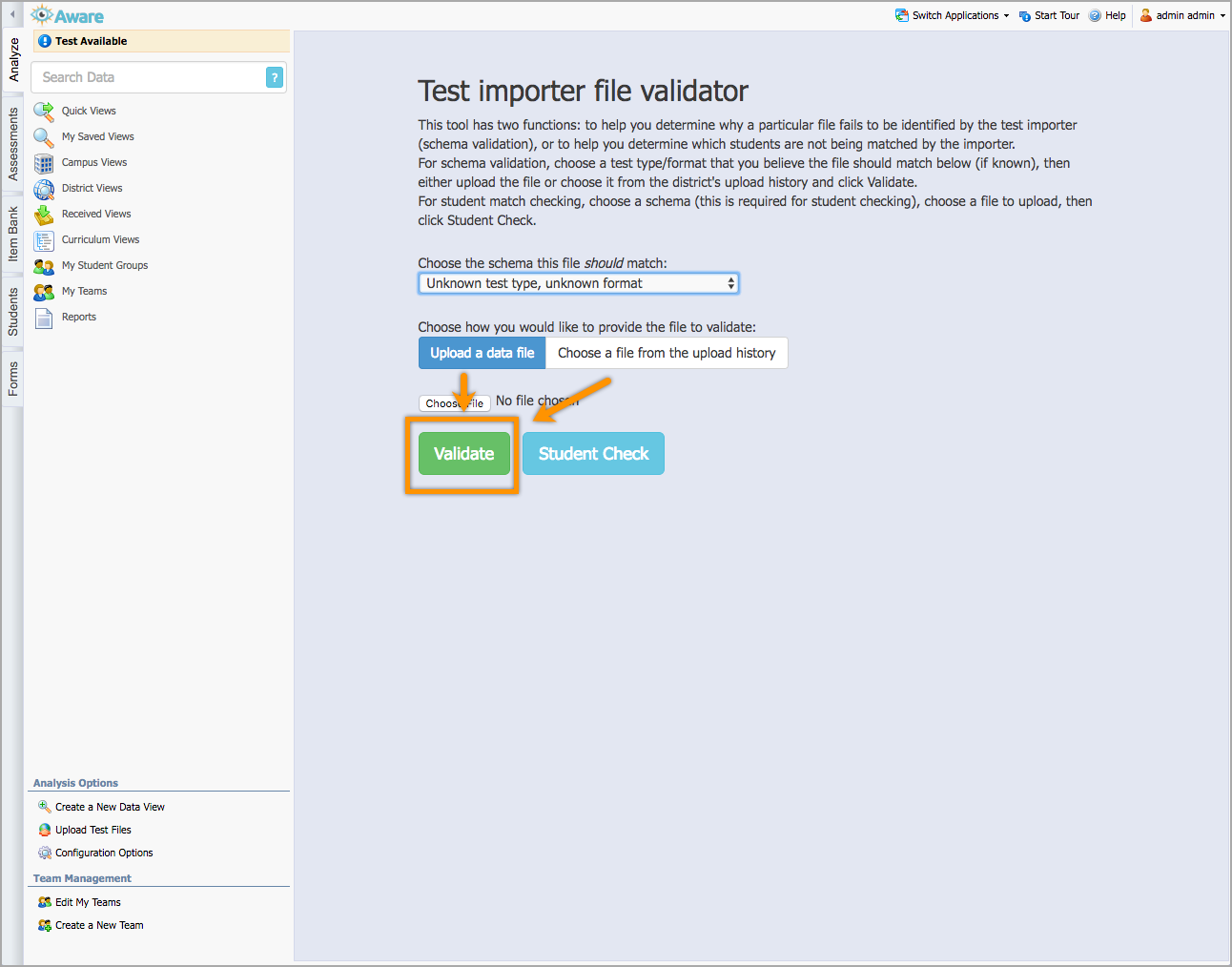 A message board will load that will tell you if the file is valid or invalid and provide you information about why the file did not upload successfully. The message board will tell you the test type, format identified, columns/characters, and a message about why it will not upload successfully.