If you are experiencing an unsupported scanner pop-up error when you attempt to use a supported scanner in Aware, access a system utility to prevent this pop-up from recurring district-wide.
Step 1: Log in as the systems administrator and open Aware.
Step 2: Select Configuration Options under the Analysis Settings gear.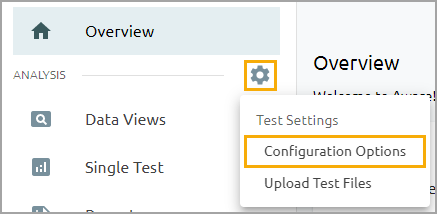 Step 3: Choose the Testing tab.
Step 4: Select Update Scanner Profiles.