Reference Documents can be uploaded and tied to specific appraisee types. These are non-interactive, view only reference materials to guide appraisers for evaluating appraisee types.
Loading Reference Documents
Click Load Reference Documents.
Enter a title and description on the right.

Note: The description is optional.

Select the appraisee type(s) where this document should be viewable.

Note: You can choose more than one appraisee type.

Click Save.
To upload a document, click Upload File and browse for the document.
After selecing the file, click Attach File.
Click Save.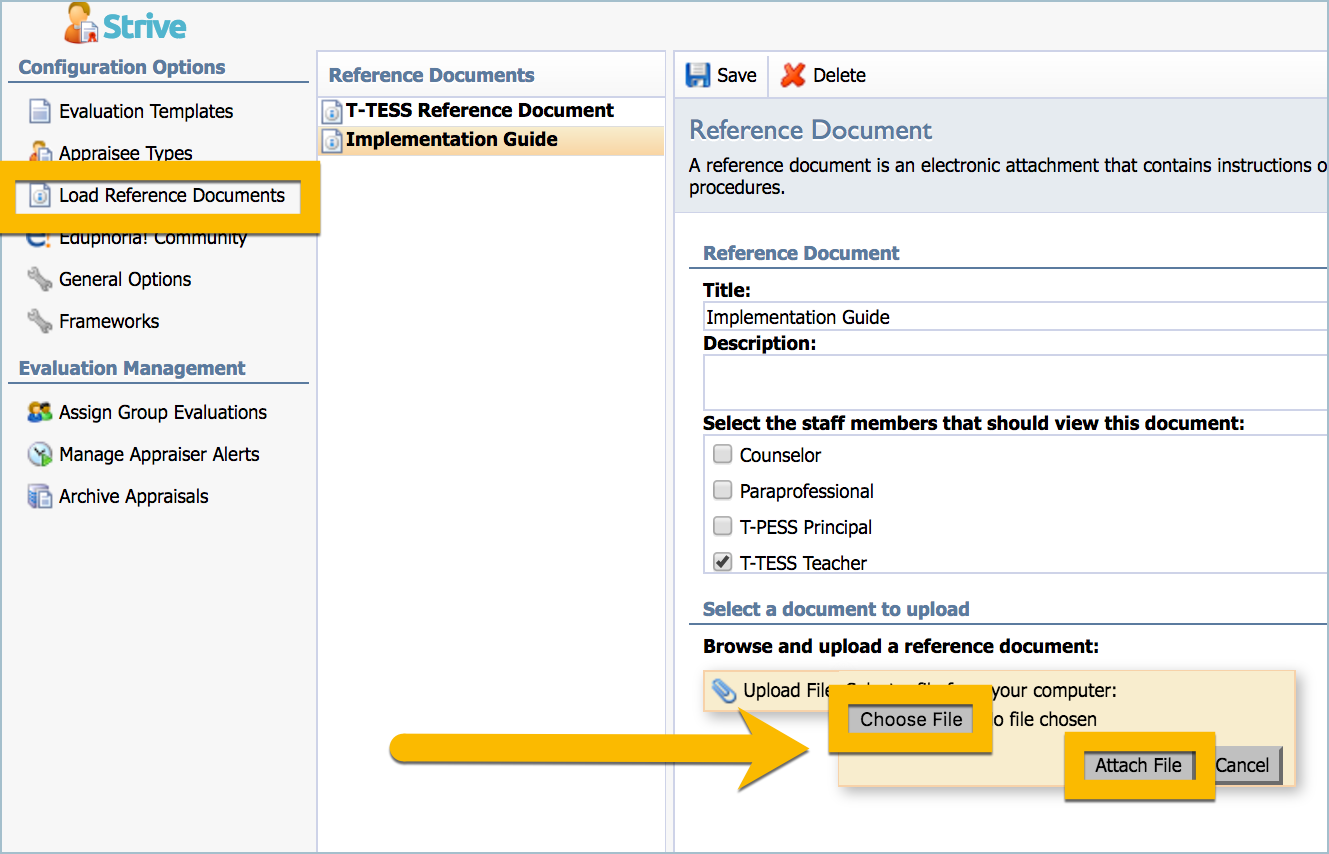 The Reference Documents will appear at the bottom of the Evaluation Process.