District Aware managers can customize the labels attached to each Student Growth Rating.
Step 1: Login to Aware, then select Configuration Options from the Analysis Settings gear.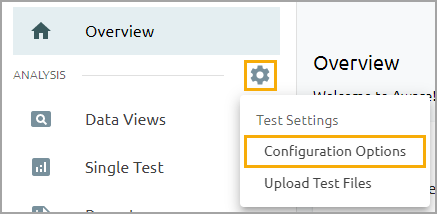 Step 2: Select the Student Growth tab, and edit the Low, Medium, and High labels as needed. Once removed, the default text won't appear again, so ensure you are ready to move forward before deleting. The labels will appear left to right, low to high.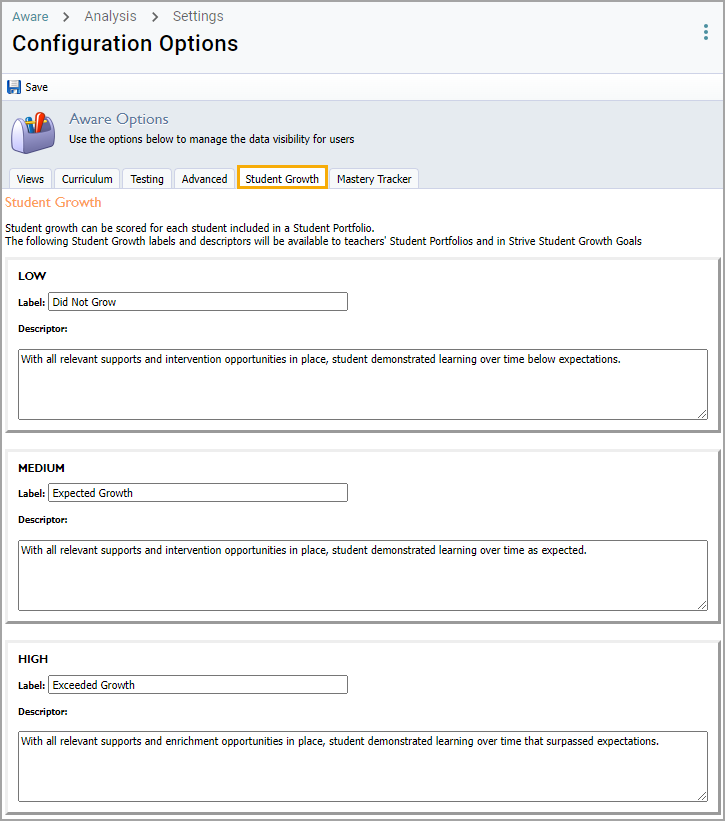 Step 3: Under My Student Portfolios, select the portfolio containing students you wish to view. By clicking on a student's name, a grading window will appear showing the added labels for Student Growth Scores.