Teachers and campus-level administrators with the Set Student Passwords right can set or reset a password for a student under a Student Profile in Aware.
If you are an Aware manager and would like to set up student passwords for a campus or district, learn about setting passwords as a district administrator.
Step 1: Select Profiles under Students.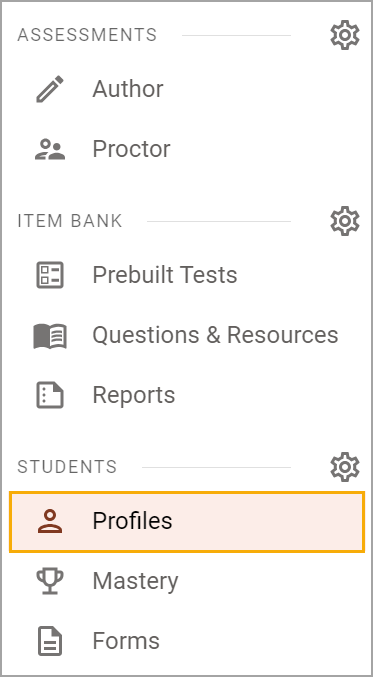 Step 2: Locate the appropriate student by using the table filters or searching by their name or Student ID.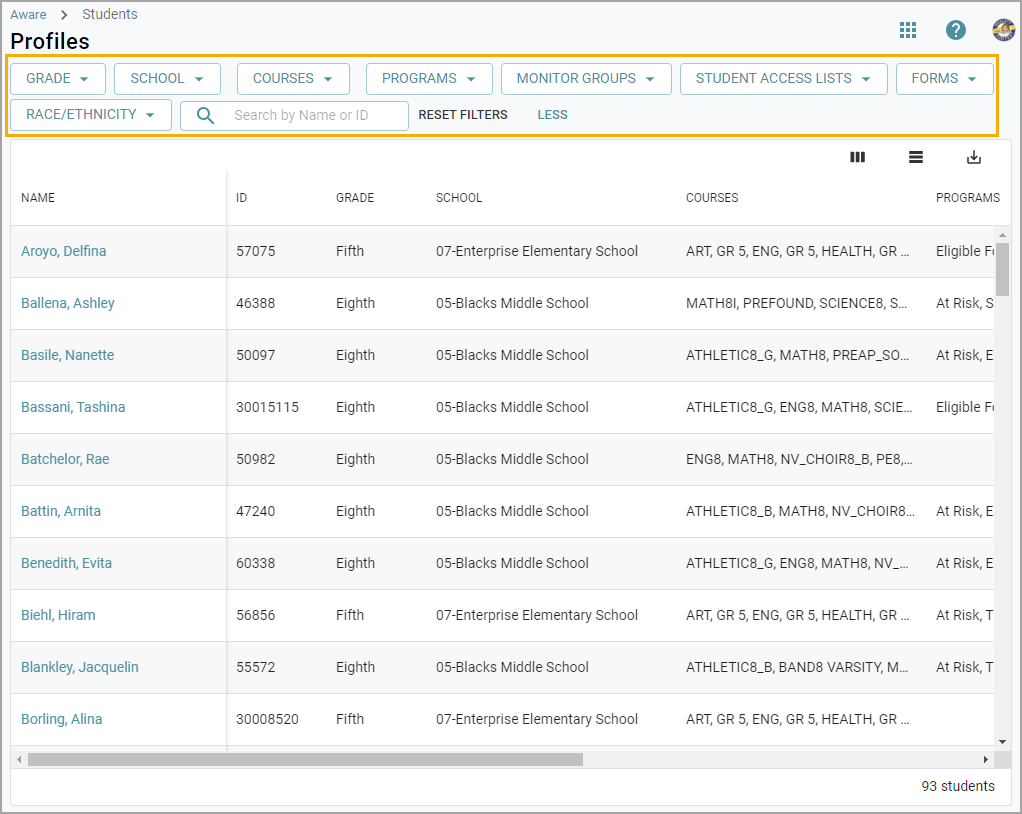 Step 3: Click anywhere on the row containing the correct student to open their profile.
Step 4: Select Reset Password under the General tab.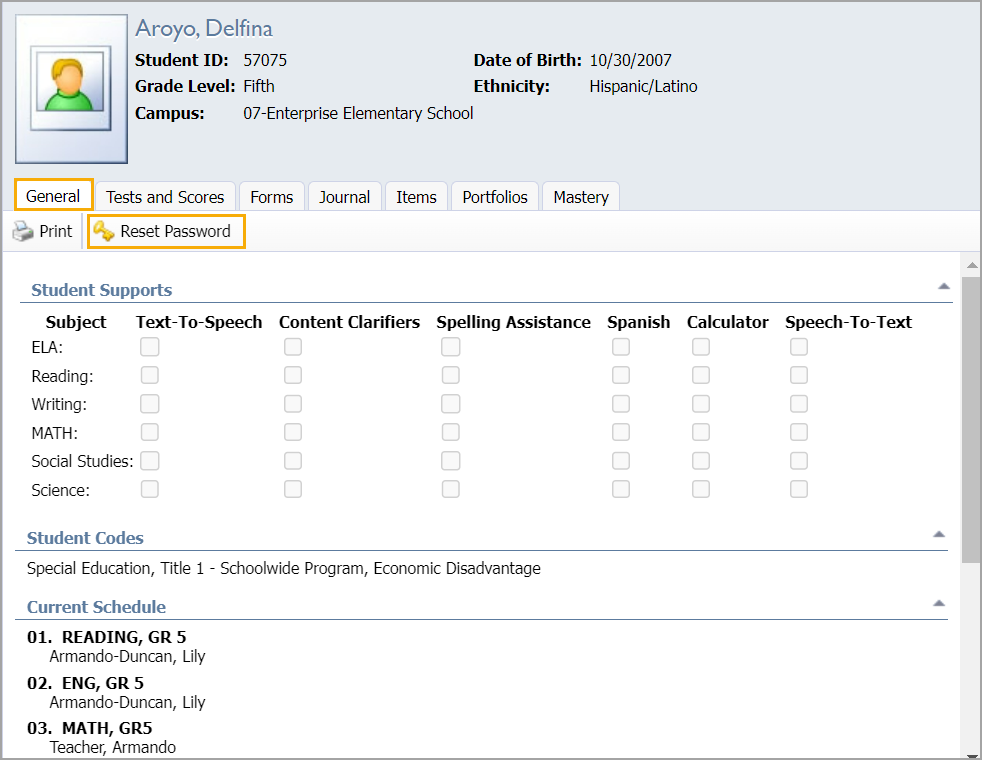 Step 5: Type and confirm the password in the dialogue box and click OK.