The Planner Options Tab is where you define the Lesson Plan Default Template for your district.
To access the district lesson plan, go to the Manage tab in Forethought, then select Forethought Options.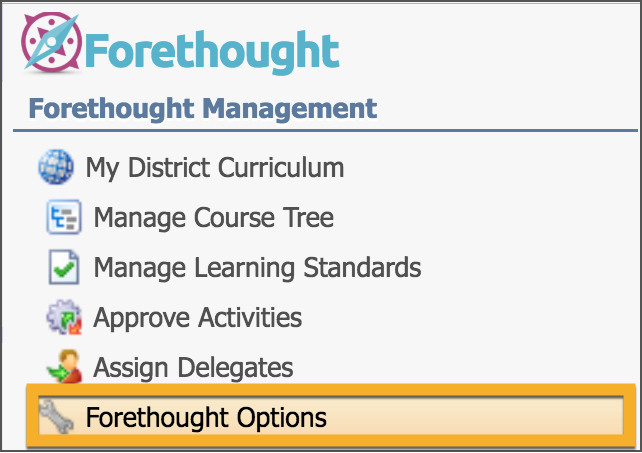 Planner Options Tab
Use the simple text editor to enter the template text as you want it to appear in all district lesson planners. Select Save when your planner is set. While this template will appear in all planners for courses with standards across the district, it can be customized by teachers in their individual planners.