Constructed response questions have a rich text editor enabled for students to type and format their answers within a text box.
Rich Text Features
Bold

Italics

Underline

Numbered List

Bullet List

Decrease Indent

Increase Indent

Paragraph Indent

Cut

Copy

Paste

Undo

Redo

Insert Special Character
Note:

Students are

prohibited from pasting material originating outside

Aware

into the text box.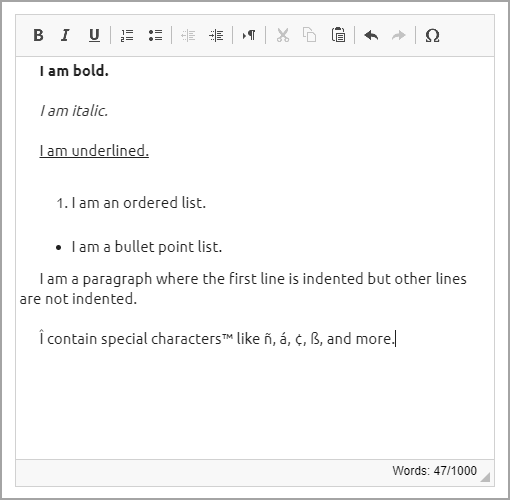 Additional Features
The text box will allow for Spelling Assistance if you have enabled the support for the student.
If you set a word count or character limit on the test authoring interface, the student will see the limit displayed under the text box. Spaces do not count toward the character limit, but punctuation does. Setting a word count does not prevent a student from typing more than the set count, but the teacher will be notified if the student exceeds the limit.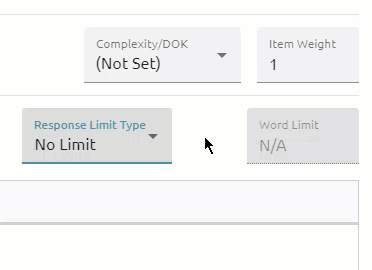 Students can adjust the text box's size to assist with readability while crafting their answers.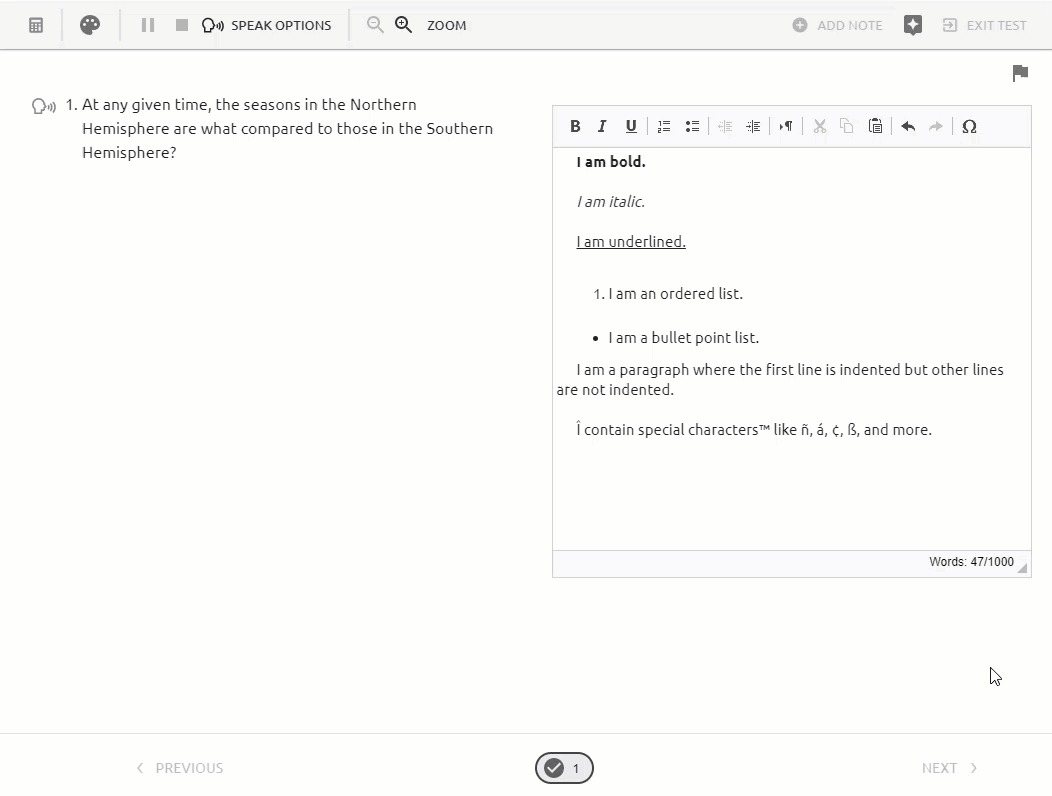 Spanish spellcheck will work in the constructed response text box. For best functionality, set the browser language to Spanish.
Extensions like Grammarly or Texthelp will interfere with Eduphoria's Spelling Assistance tool. For best results, remove these extensions before testing.