Manage Offerings allows professional development administrators and course managers to manage conferences and courses they create. They can also add new conferences and courses as needed. Appraisers can view staff portfolios and approve credits in Manage Courses.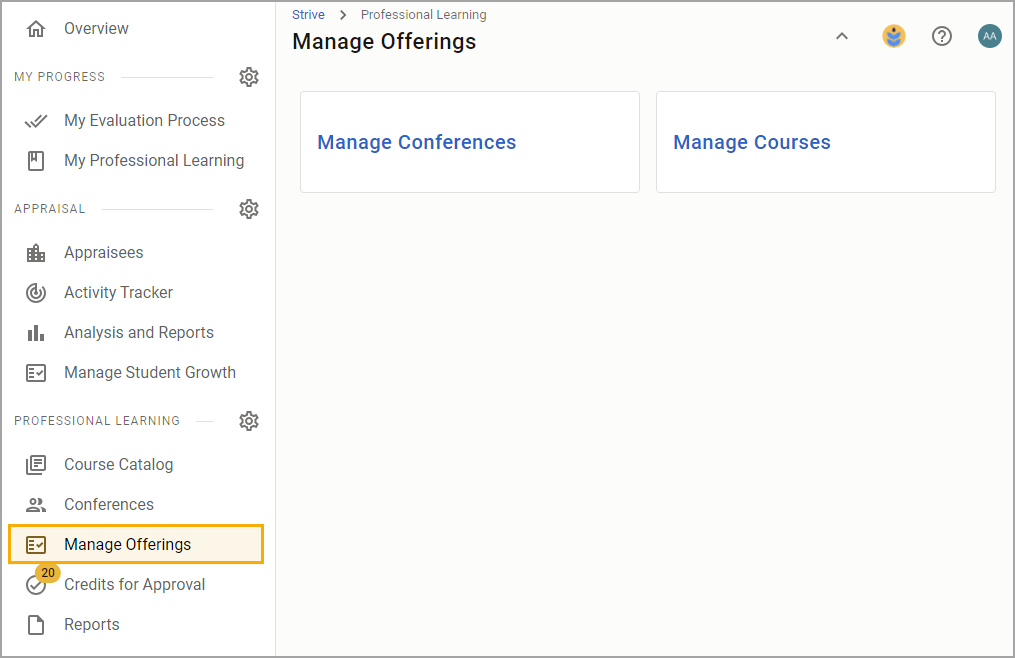 Users obtain access to Manage Offerings in one of two ways.
The first way is to assign them the View Professional Development and Approve Professional Development Credits rights. The second way is to assign them the Professional Development Credit Approver role, which automatically assigns them the two rights.
Manage Conferences
Select Manage Conferences to view both your upcoming and past conferences.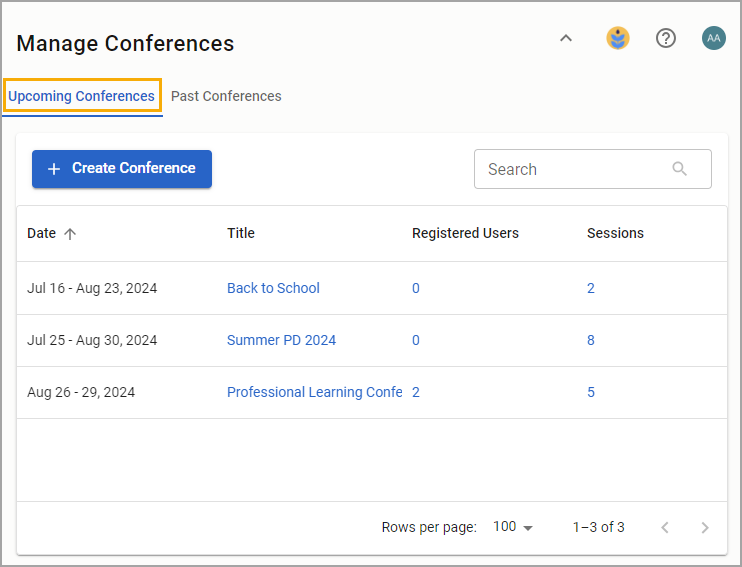 You will see the date, title, number of registered users, and number of sessions for each conference.
Upcoming Conferences
Click on the title of an upcoming conference to edit its details, including but not limited to its start and end date, description, session locations, Learning Tracks, and contributors. You can also preview the attendee view of the conference.
Past Conferences
If you have a large list of past conferences, you can filter the table by date or conference title.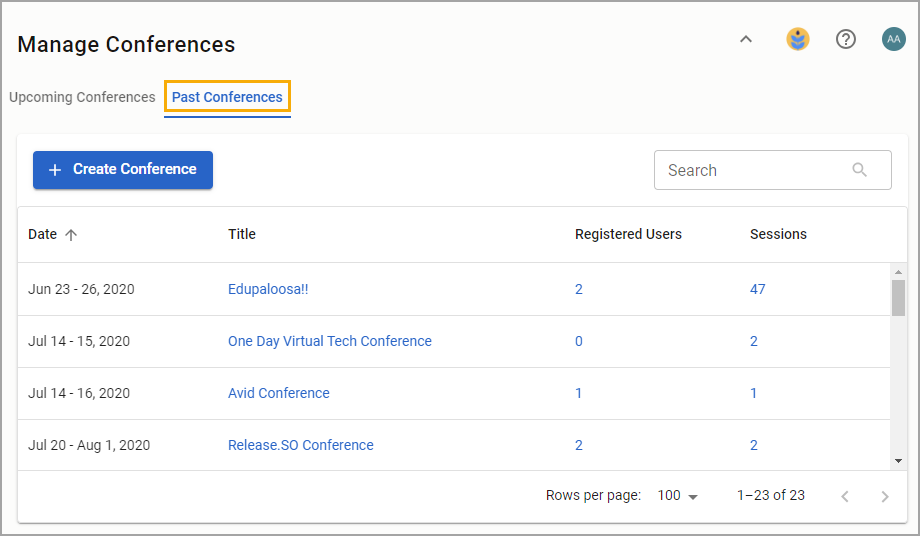 Clicking on a title will open the conference details. Conference managers and contributors can edit sessions up to five days after the conference ends. Otherwise, some fields will be disabled from further editing.
You will also be able to print and download a list of conference attendees, review session details, see session enrollment, take attendance, and more.
From Manage Conferences, you can create a new conference. Review the Build a Strive Conference section to learn more about all Strive conference capabilities.
Manage Courses
Select Manage Courses to display the following settings:
Course Management

Courses
School Courses
eCourses
Course Ideas
Instructor/Author
From here, you can create a course or eCourse, manage your courses, review submissions for course ideas, instruct or author standard courses and eCourses, and more.
You can also gain access to settings for Course Management, Staff Management, and Workshop Setup via the Workshop Settings gear.