Public Calendar Options
Calendars managed in Facilities & Events can be shared on other websites as a link or embedded into a pre-existing website. Once a link is created on the website for staff to access, all future approved reservations will automatically appear on this calendar.
The calendar manager for the particular room will click on the Calendar tab.
Select the calendar from the drop-down list
Click the Public Tab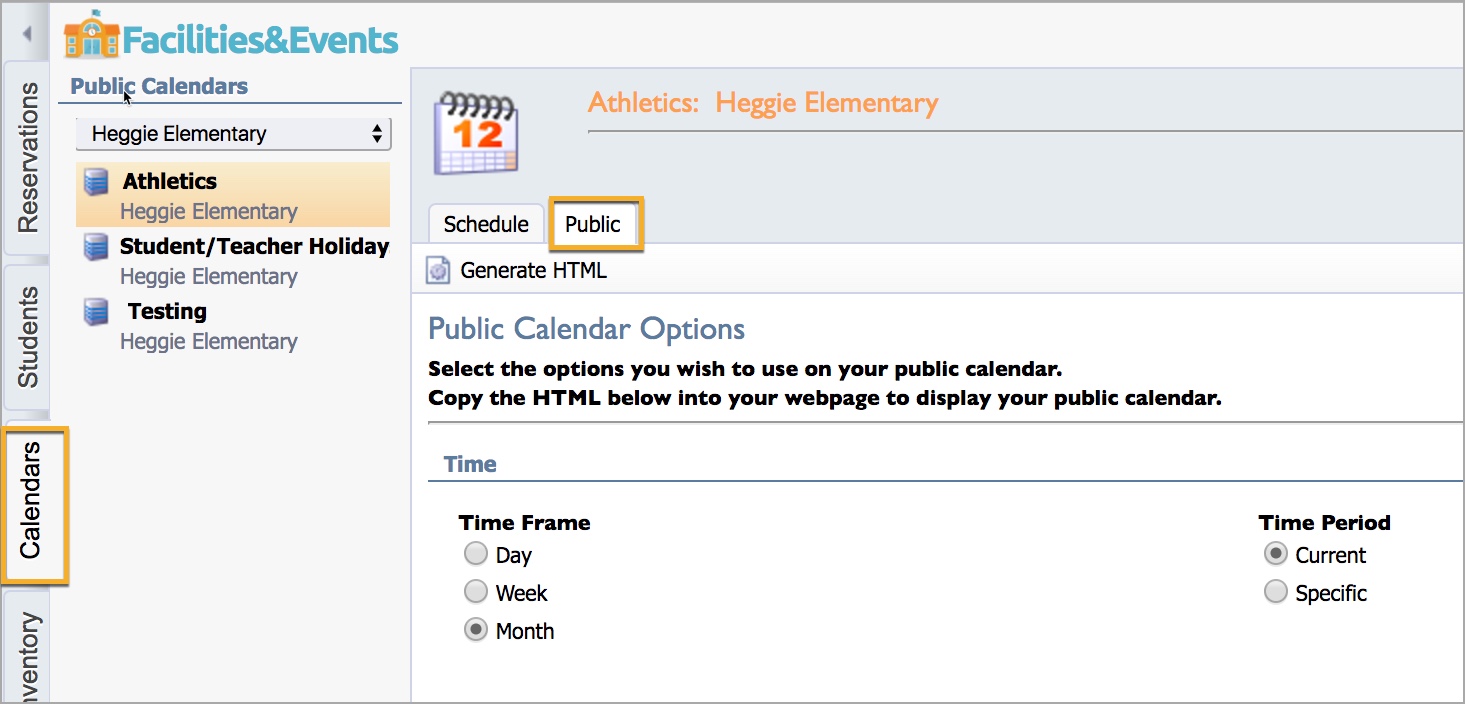 This page allows customization for how the calendar displays itself initially on the web.
Time:
Time Frame: The initial view of the calendar displayed as Day, Week, or Month view
Time Period: Current will display the current day, week, or month. Specific will always open to a specific day, week or month.
Display Options
Link Text: Viewers will see this text displayed on the web as a hyperlink to the calendar. This text can be edited.
Width: Choose the width and height options to display the calendar on the web.

Additional Options
Show navigation buttons: The calendar viewer will be able to change the view from a day, week or month.
Show events from all schools: Only District calendars have this option. If checked, school calendar events will merge and the district calendar will inherit all of the school events for that specific Calendar Category.

HTML
Copy/paste the URL, Link HTML, or the Embed HTML code into the source of your web page.