To collect the results of an assessment, teachers can choose between or combine several methods. Teachers have the option to:
Print answer documents
Enter student answers manually in Aware
Facilitate online testing
Each method will be discussed in this section.
Click Adminster under Assessments to open the Tests Available page.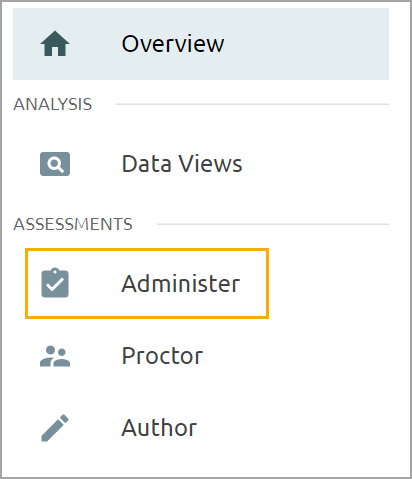 Select the test to administer from the list of available tests. Teachers can choose to filter available tests by assessment level: My Teacher Tests, Team Tests, School Assessments, and District Assessments.
Choose from the options for test administration to the right of the test title.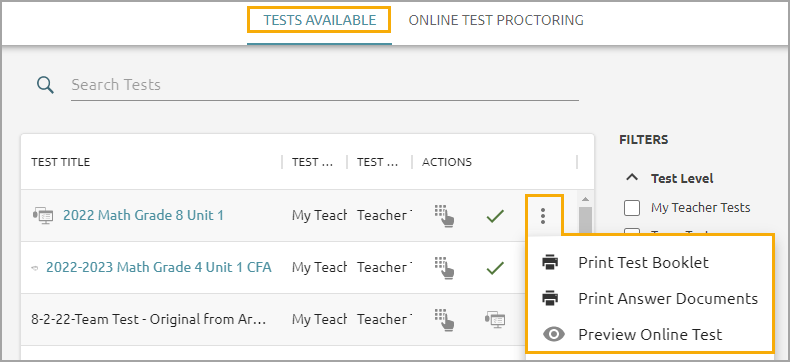 Print Answer Documents
Click Print Answer Documents.
The answer documents will be saved as a PDF file on your computer. Print the PDF when you are ready to give your test. Once the answer sheets have been filled in, you can scan the answer documents using a plain paper scanner after filling them in.
Enter Answers
For detailed information about manually entering scores for student assessments, learn about using the Enter Answers feature.

Online Testing
Explore the Aware Online Testing section for information on Online Test Proctoring, the Student Online Testing Experience, and Managing Student Supports.