For a detailed account of Roles & Rights in Facilities&Events and other applications, click here to view our online spreadsheet. Use the tabs at the bottom to navigate by application.
All users will have access to make reservations. Roles & Rights for F&E determine who will manage settings, create inventories, determine reservation workflows, and manage public calendars.
In Facilities&Events, roles and rights are assigned within the application. There are not settings for user roles and rights in System Management.
In Facilities&Events, click the Manage tab
Click Manage Users under the Users & Guests section

Search for a user name

Select the user name to view Roles & Rights

Assign Roles & Rights as needed

Click Save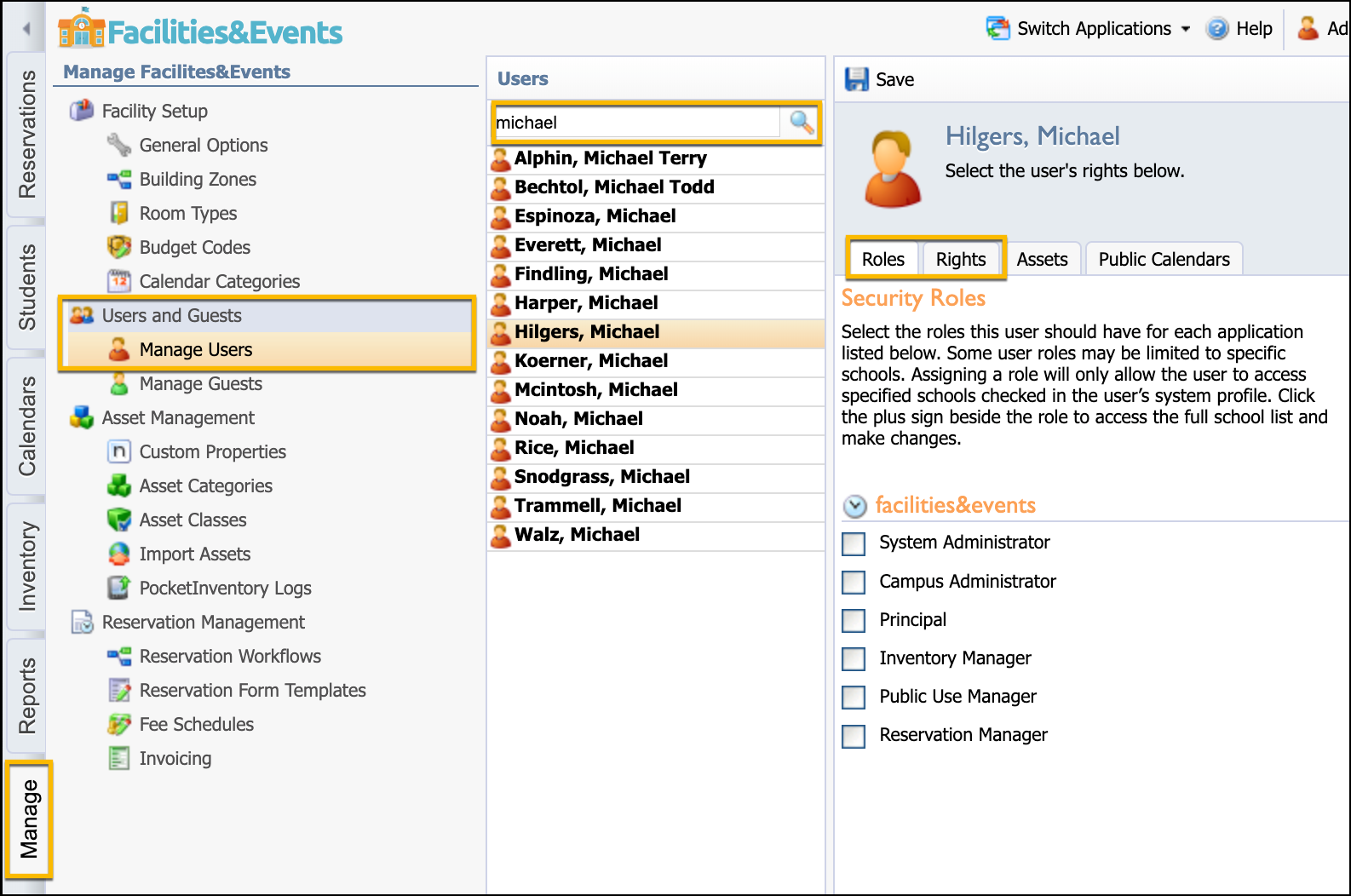 Set Access Limits
Select a user from the Manage Users list.

Select the Assets tab
Use the [+] button next to each asset category to select specific options
Click Save