Being part of the Eduphoria Community provides you with the ability to download forms donated by others to use in your own district. This is done using the Eduphoria! Community option in the Manage tab.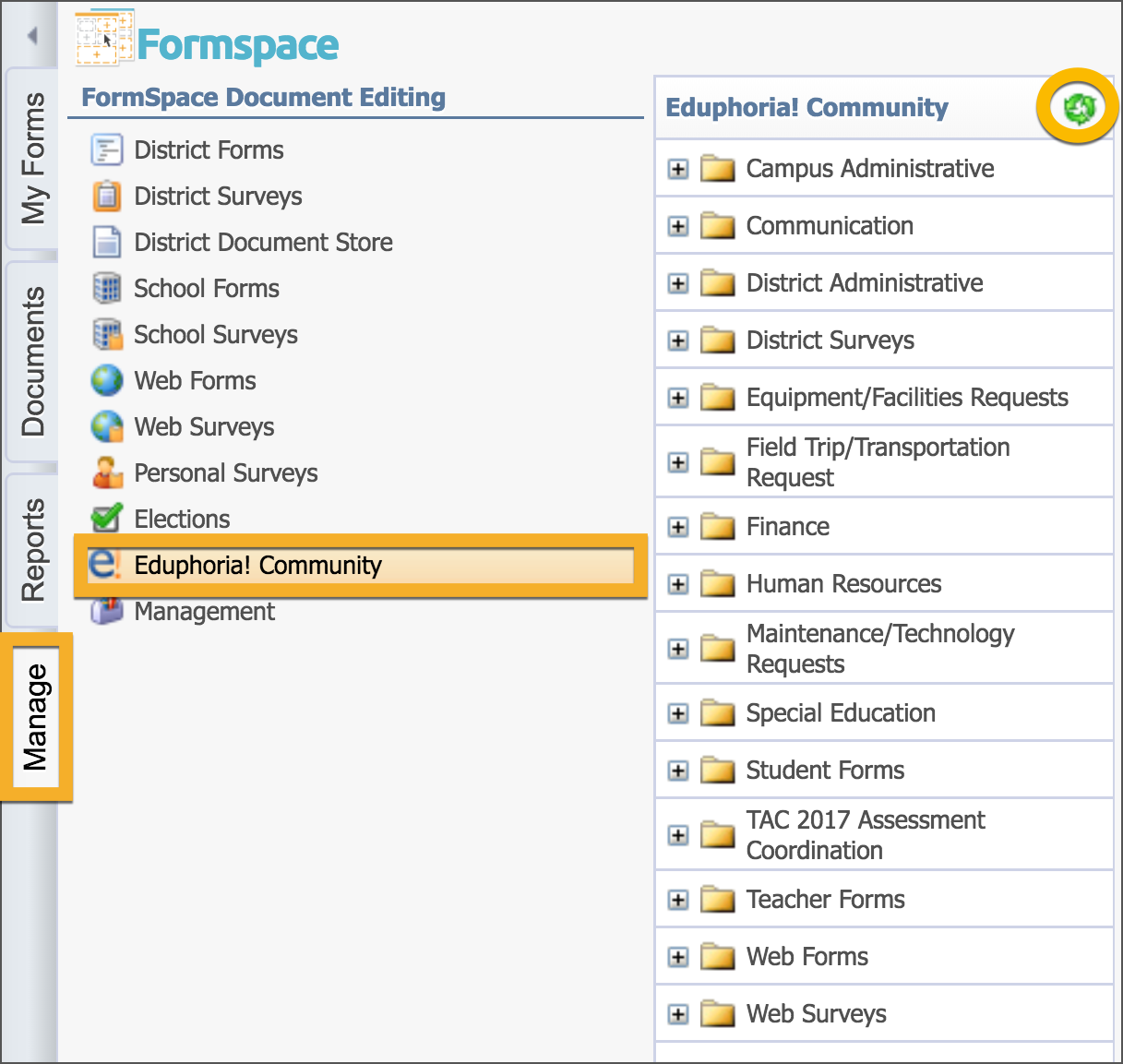 The small green button to the right of the list header is the Update forms button. Click this when you want to update your list of forms in the Community to match current imports donated by other districts.
When you find a form you want to use, click the Import Document To.... button and select the location you want to import your form. Then click the Import button.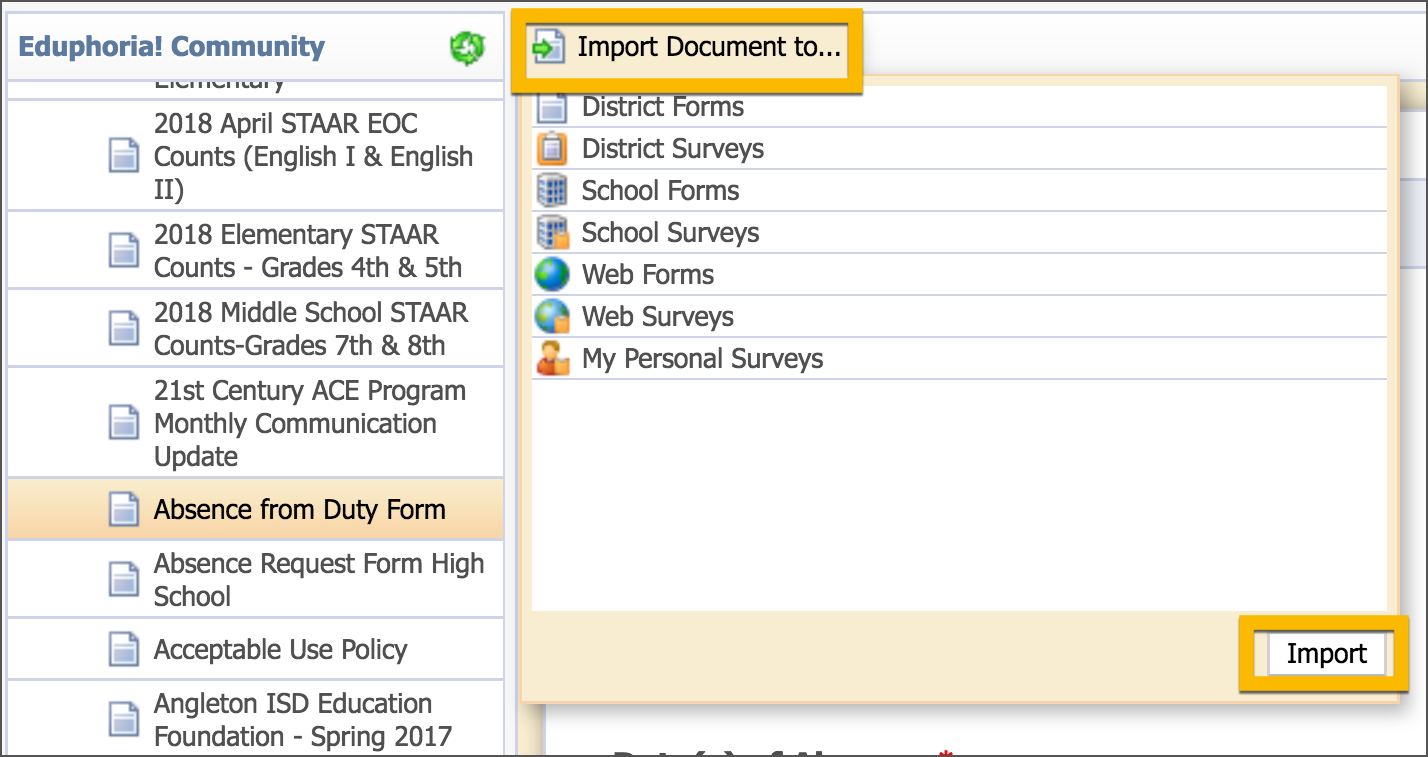 The form will be saved in your list of folders as an un-published version for editing and making workflows.
Create a Form and Share it to the Community
Formspace has the ability to share forms across districts. This takes place through Formspace Community. Form Editors have the ability to share a form out to the Community using the Share this Document option in the Publish View. For forms you have created, use this button to share your forms to the rest of the community!

Eduphoria Community Access
The Eduphoria Community exists in all the applications that use forms: Aware, Formspace, and Strive.