If your district decides to enable the personal survey feature in Formspace, you will be able to create personal surveys. These surveys function exactly like district level surveys; however, they are owned and controlled by the staff member that creates them.
For more details, see the online Help for Surveys. You will analyze your survey results under the Reports tab.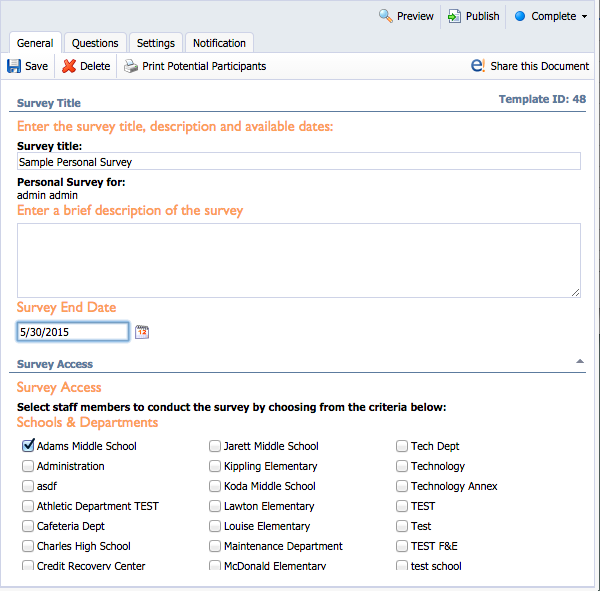 No other staff or users will be able to modify or view the information for a personal survey.