Data administrators and teachers can manage their Saved Views and Quick Views in the Data Views Bank, including views they have shared to or received from others. Users can also favorite a Saved View by clicking the Star icon.
Views that do not have a link are not viewable but can be managed. Views without links have been shared as a Quick View only, not as a Saved View.
You cannot directly view Quick Views from the data table because they are data templates applied to an assessment. Viewing a Quick View requires you to access test data and apply the desired template from the data views table.
Editing or Deleting a View
Step 1: Use the filters or search by title to locate a specific view in the Data Views Bank table. Select a view by clicking its name or the Pencil icon if available.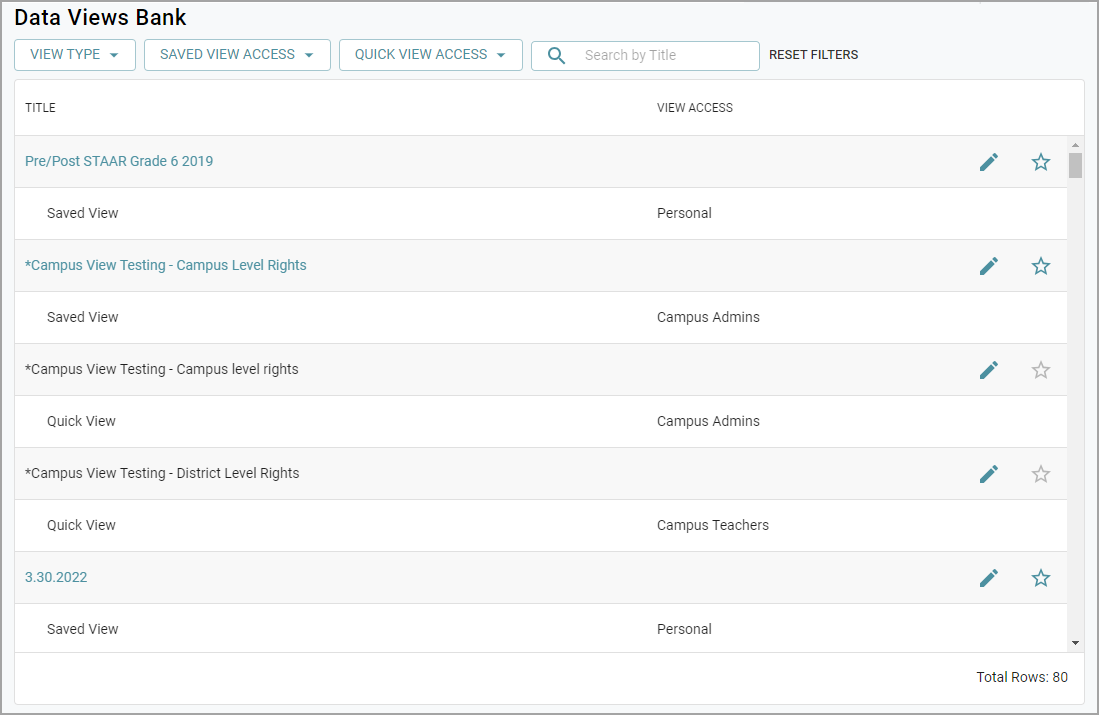 Step 2: Select Edit to make changes to the template, then select Update to confirm the changes.

Step 3: Select Share to update how you share the view with data viewers and teachers and whether or not you share the template as a Quick View. Click Submit once you are satisfied with the updates.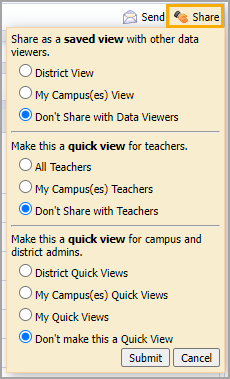 Step 4: Select the Delete icon to delete the view as needed.

Click OK to confirm you want to delete this view.