Team Tests are campus-level assessments created by teachers instead of campus-users with administrator roles. When a teacher shares a Teacher Test with a specific team, they also select a specific campus-level Test Type.
Aware district managers can limit the available Test Types for Team Test assignment to prevent teachers from accidentally assigning a Team Test to a District Benchmark Test Type.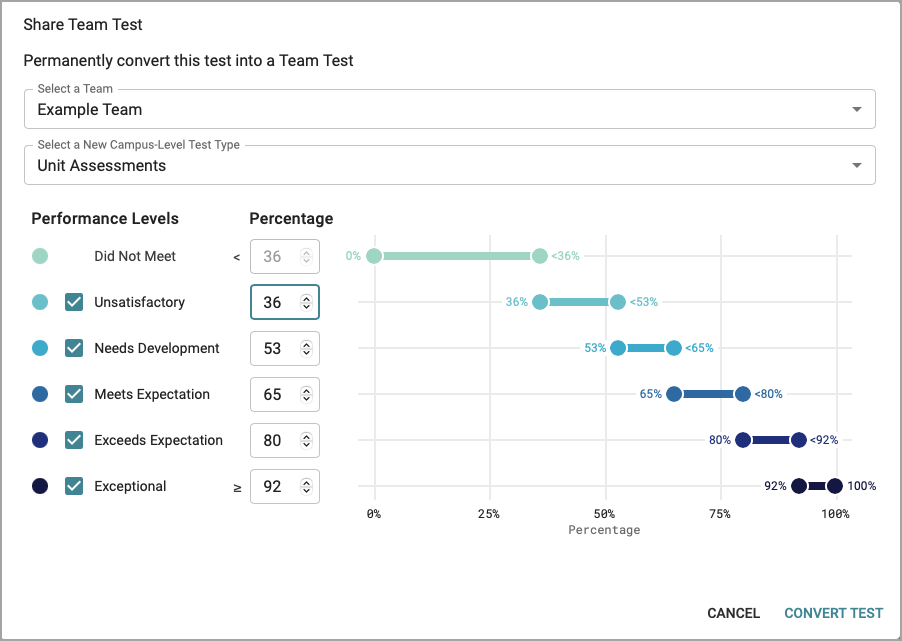 To manage Test Types as an Aware district manager, select Configure Test Types under the Assessment Settings gear.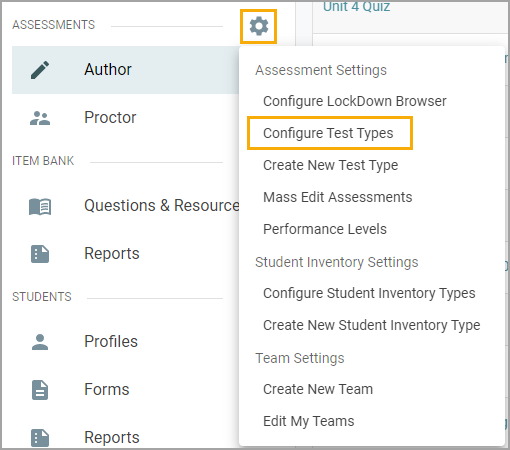 For more information, visit the Configure Test Types article.
Two configuration options impact which Test Types appear when creating a Team Test:
Can be used for Campus level testing (required for Team tests)

Can be used for District level testing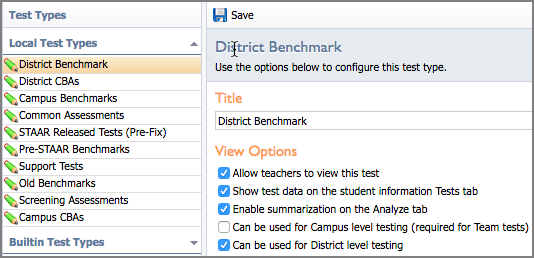 District mangers should select Can be used for Campus Level testing only if they want to allow teachers to assign Team Tests to a district-level Test Type. Otherwise, uncheck the box before saving the test type.
By carefully managing district- and campus-level test types, a variety of test authors can create assessments in Aware to fit any local assessment program.