When using Active Directory Remote Authentication, SAML, or ClassLink, you will need to create application-specific passwords with the SchoolObjects Scanning Application for the following tools:
Aware Plain Paper Scanning

Remote Roster Tool

Active Directory Sync Tool
Creating an Application-Specific Password
Step 1: Log into Eduphoria.
Step 2: Click My Profile.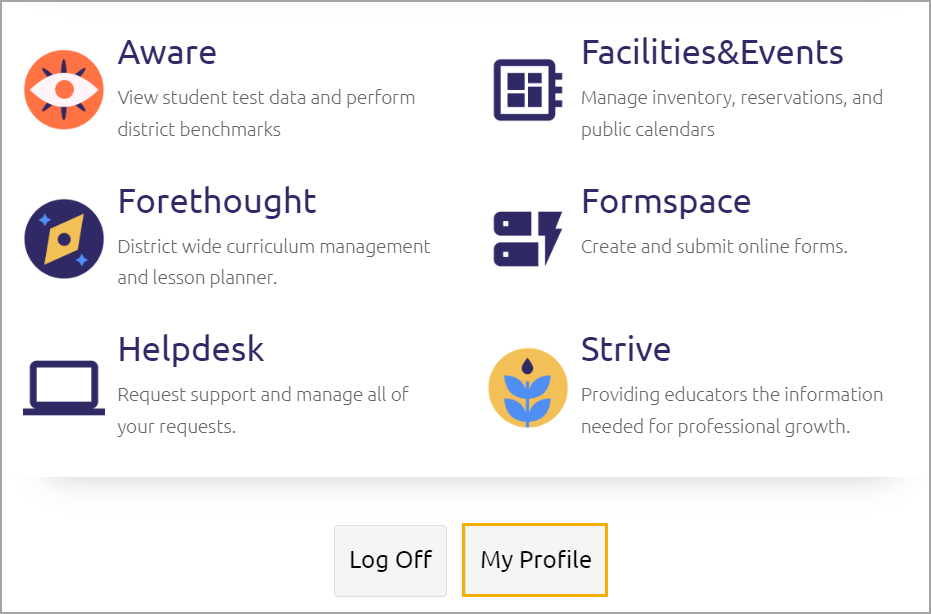 Step 3: Click App Passwords.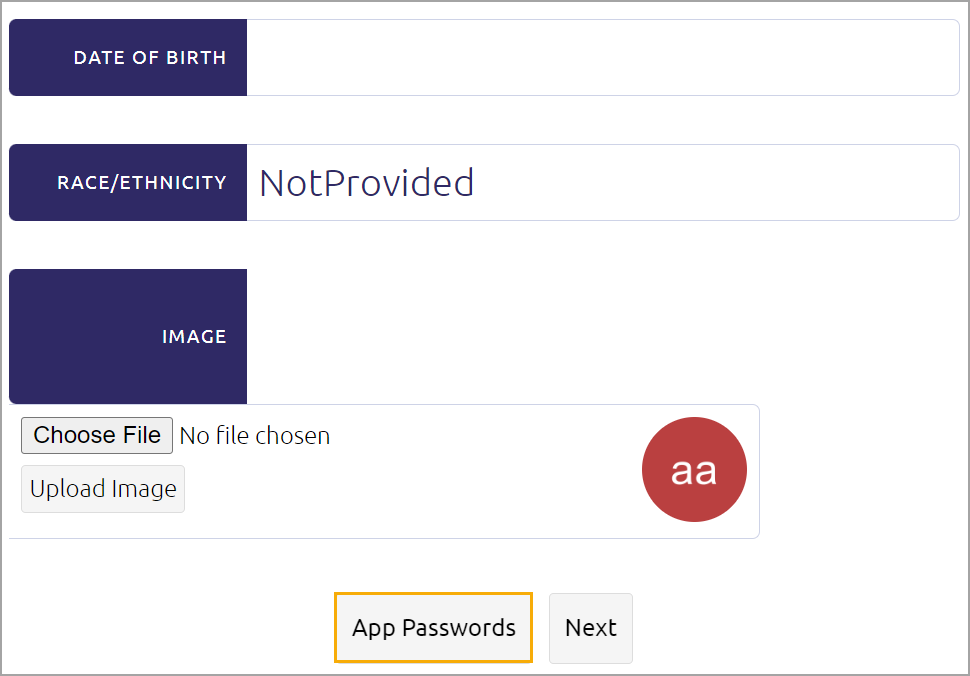 Step 4: Click Create New.

Step 5: Give the password a meaningful name such as "Aware Scanning" or "Roster Tool" and then click Create.

At this point, you will be provided with a Server URL, Username, and Password you can use to log in. Keep this information in a safe place as this is the ONLY time you will see it. The system will save this password in the application, so you should not have to enter it every time.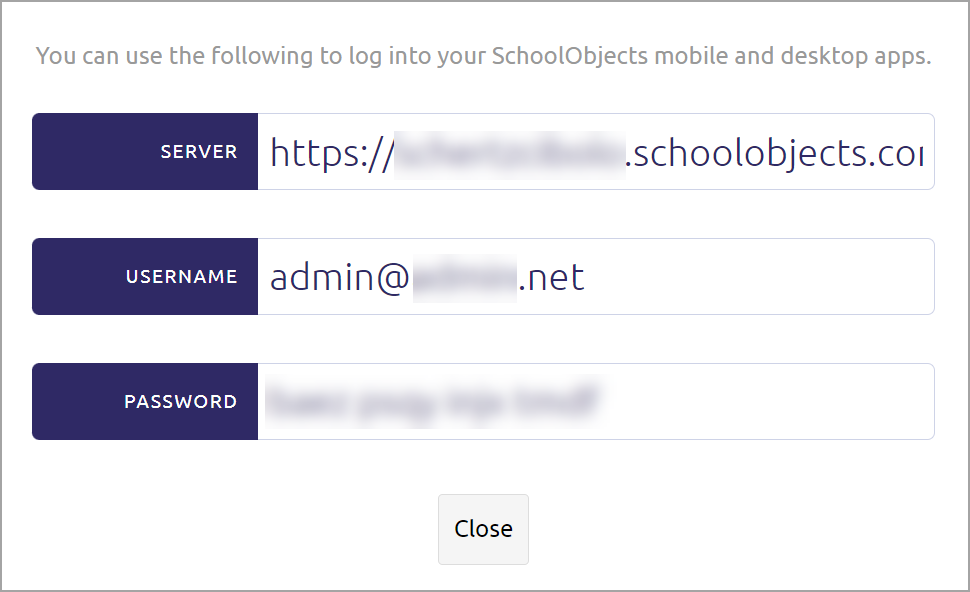 In the future, the password can be deleted. You can create a new one, but this is the only time the password will ever be visible.