In Workshop Settings, you are able to access Course Management, Staff Management, and Workshop Setup.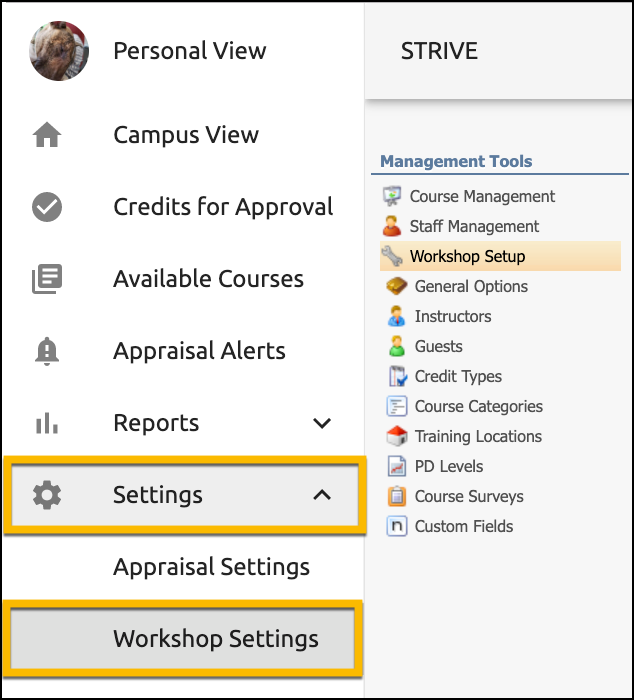 Course Management
Course Management is the section for creating district and/or school courses and eCourses. Courses are the events that occur at the district level, the local school or virtually over the Internet (eCourses). Courses can involve large groups of participants, small groups or one-on-one meetings with staff members. The term "course" can represent any professional development or staff development opportunity that is offered throughout the district. The life of a course begins when a course is created and ends with the course is marked complete.
Staff Management
Staff Management is the section for viewing staff portfolios and completing staff requests for outside credit. Using the search tool to find specific staff members to view a summary by year of their professional development. Options including printing a PDF list of all credited professional development for the user including titles, dates, and credits for the lifetime of the staff member tracking in the system. Staff Management also includes the portfolio transfer tools for importing and exporting staff credits to transfer between Eduphoria districts.
Workshop Setup
Workshop Setup contains General Options which allows you to configure the various settings and parameters that determine how Strive Workshop functions. These are typically things that are set one time on your initial setup and then left alone.