Create a Course
Select the Workshop Settings gear.
Select Course Management.
Select Courses.
Click Add New Course under Course Options.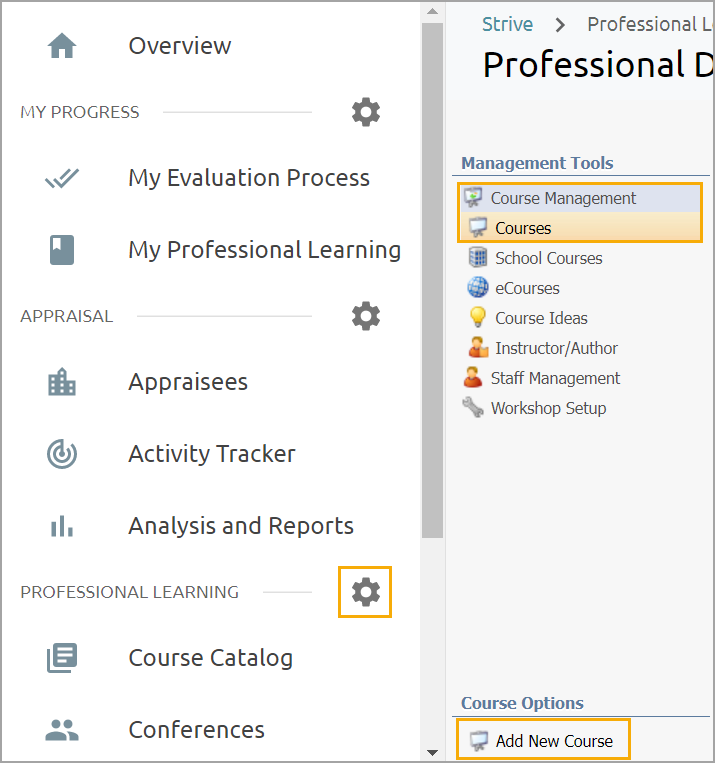 Follow the wizard to create the new course.
Select either New, empty course to start from the beginning or select Copy existing course to copy the information from a course already in the system.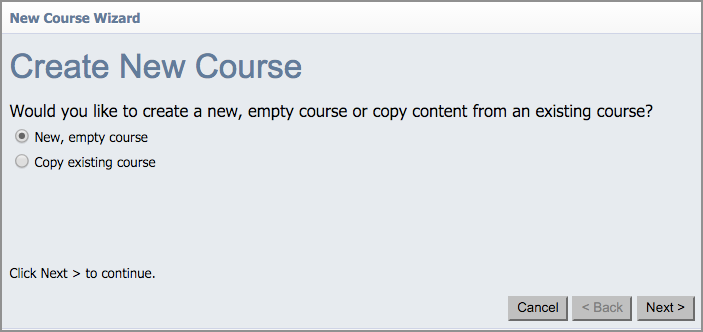 Enter a title for the course and an optional description. Click Next.
Enter the Start Date/Time and End Date/Time and click Next.
Select the framework dimensions tied to this particular course. You can select multiple dimensions from multiple frameworks. Click Next.
Click Begin Editing Course.