Question randomization allows the teacher to enable random sorting of questions and answers for each student during an assessment online. Randomization helps prevent students from being on the same question at the same time.
To set up a test with question randomization, make sure all the questions are correctly tied to the resource(s) needed to answer the question.
Questions Tab for Randomization
The enhanced Questions tab clearly delineates questions that are linked to a Resource.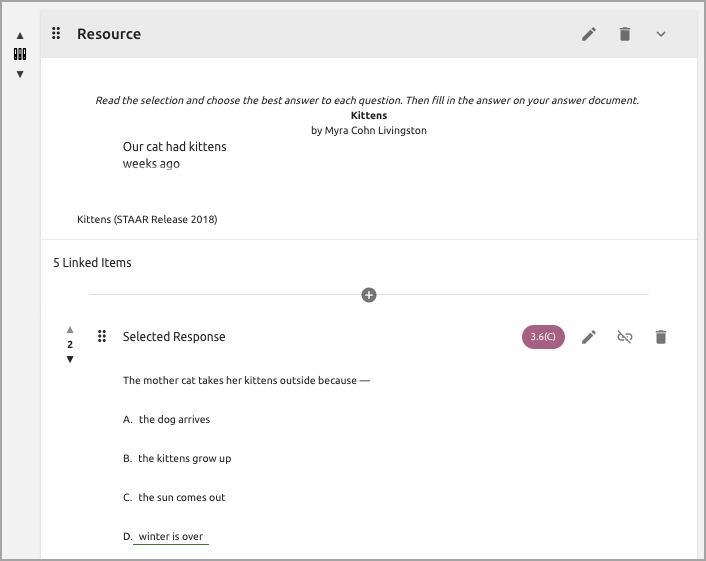 The Link button for each question allows you to tie the question to a resource.

Click the plus sign to add additional questions. When selecting the plus sign inside a resource, the new question will automatically be tied to the resource.

You can add an independent question that is not tied to a resource.

To link a question to multiple resources, select the resources while inside the Link modal. When doing so, the question(s) will show after the last resource it is tied to.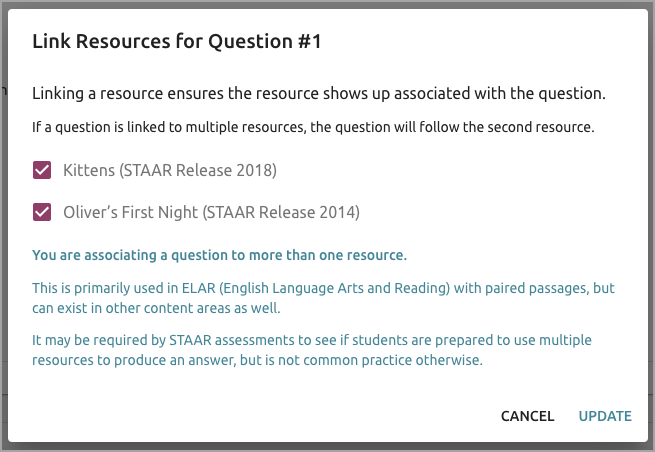 Test Key Tab for Randomization
The enhanced Test Key tab shows which questions are tied to resources. In addition, the questions can be un-linked, edited, and reordered from this tab.

Administration Tab for Randomization
Once questions are grouped by resources, you can enable question randomization on the Administration tab. In the section labeled Online Testing, select the Question Randomization toggle to enable randomization.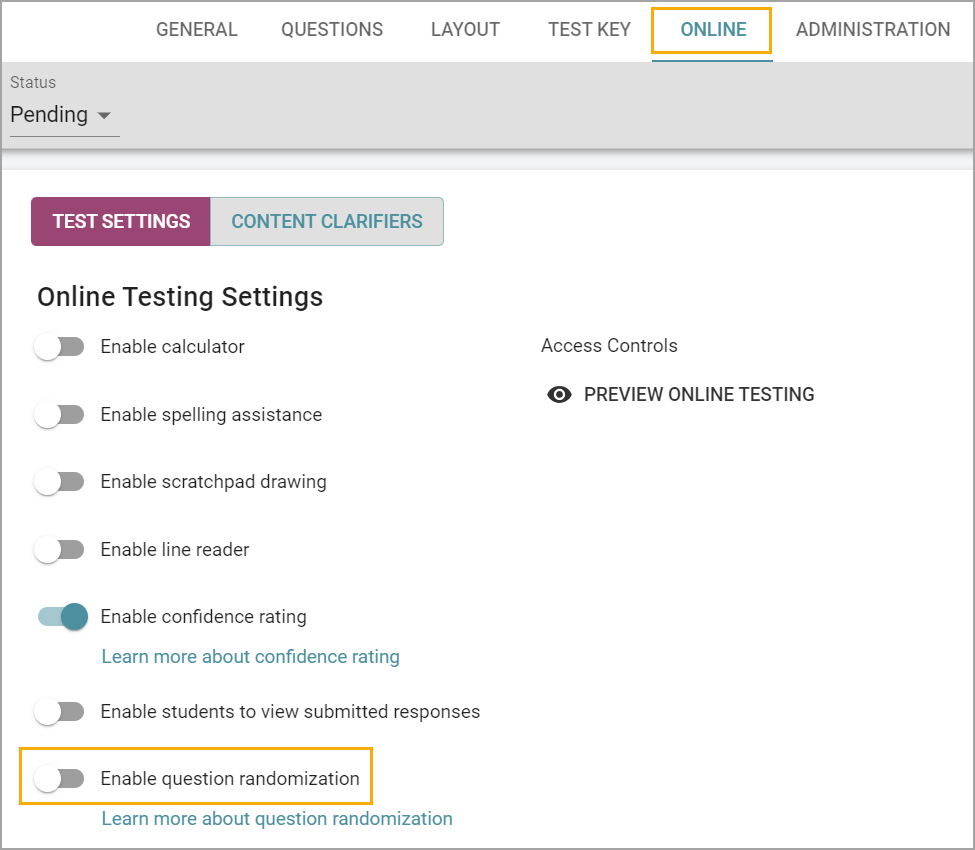 Randomization and Student Score Summary
If you have enabled both the question randomization and the student score summary features, students will be able to review correct and incorrect answers after submitting their responses. If students leave the test and return at a later date, the questions will no longer be randomized. This allows teachers the option to review a test with all students using the same question ordering.