The reporting tools in Strive Analytics allow you to view correlations between dimensions in goals, professional learning and/or evaluation documents. This article will demonstrate how to use Framework Analysis to view correlations between goals, professional development credit earned and observation data.
Analyze Goals tied to Professional Development and Observation Data
Access Strive
Click on Reports
Select Appraisal Analysis and use the top tab for Framework Analysis
Data: Select your Framework and use the checkboxes to select a domain or a specific dimension
Focus: Select Professional Goals, Professional Development, and Observations
Time Period: Enter the dates for the current or a past school year.
People: Under Appraisee Types, select an appraisee type tied to the framework selected in the Data section.
Click the Analyze button to view data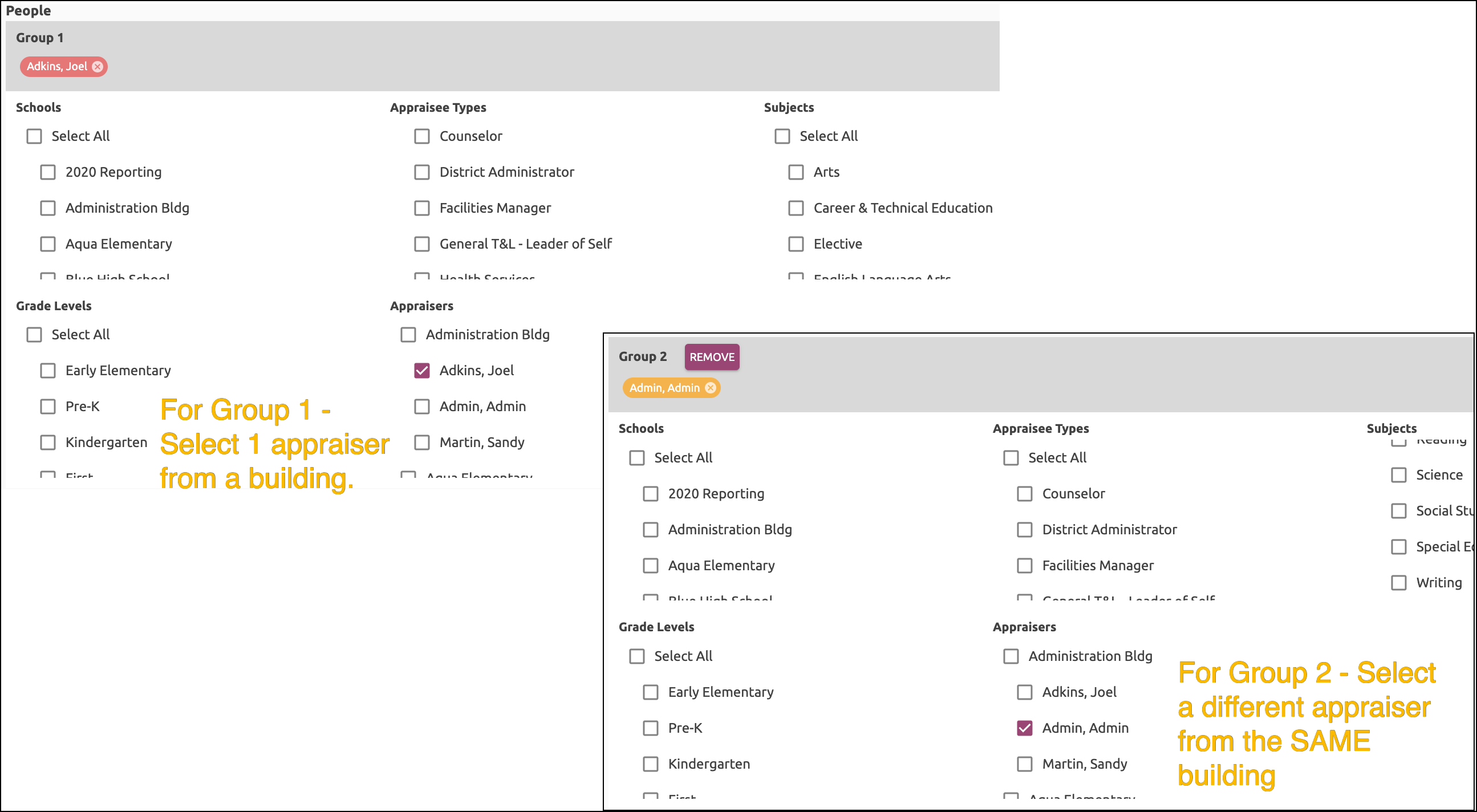 In this analysis view, you can see how many goals were tagged to a specific dimension matched to how many professional development credits were earned; as well as, how the dimension was scored during the observation.
Click on the pencil icon at the top of the screen to make more edits to drill deeper into the data by groups.
As you drill into the data, consider altering your analysis to include:
Selecting a specific campus or using the +Additional Group button to create groups of campuses to view data: elementary, middle, and high school or groups by subject taught/grade level.
Select groups of appraisers either at a campus or between campuses for calibration discovery