The Spanish Interface displays the testing interface in Spanish so Spanish speakers can take an online test. To make vocabulary decisions, we followed the Texas Assessment Management System's protocol. This creates consistency for students if they are using both systems.
Once this feature is enabled for a student, she will see the interface in Spanish.
Note: If a test is created in English, Aware will not automatically translate it into Spanish if the Spanish support is enabled. The test creator must create a Spanish version of the test.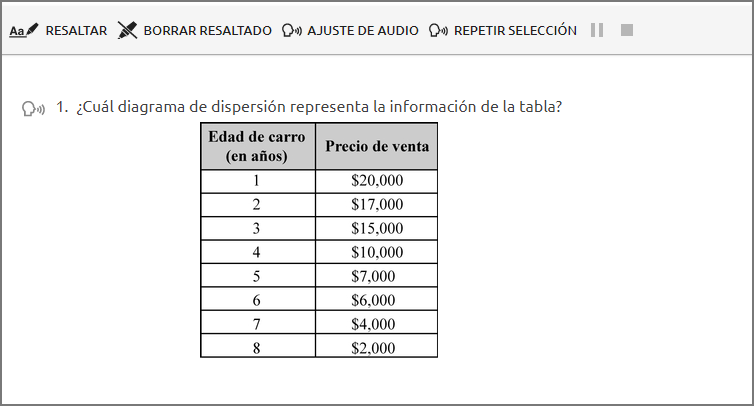 There is also a native Spanish-speaking pronunciation available in the Text-to-Speech support feature. This allows questions that are in Spanish to be read out loud by a native voice. The student can also choose between a male or female voice.