Moving Sessions
Use the Search box to enter terms to find specific sessions. Searched sessions matching the terms will appear in plum color.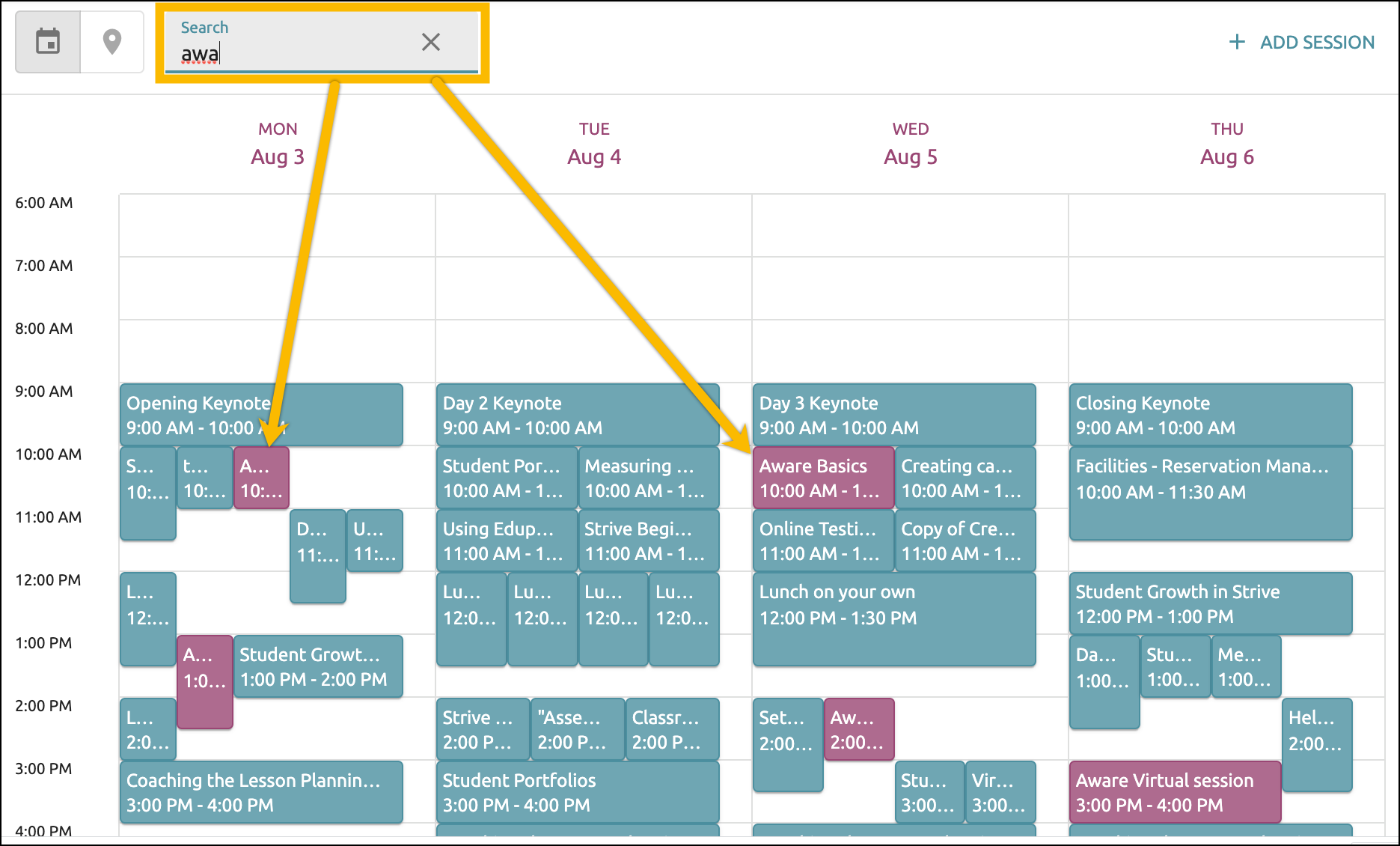 To move sessions in either Campus or Location view, simply click and drag a session to the new time block.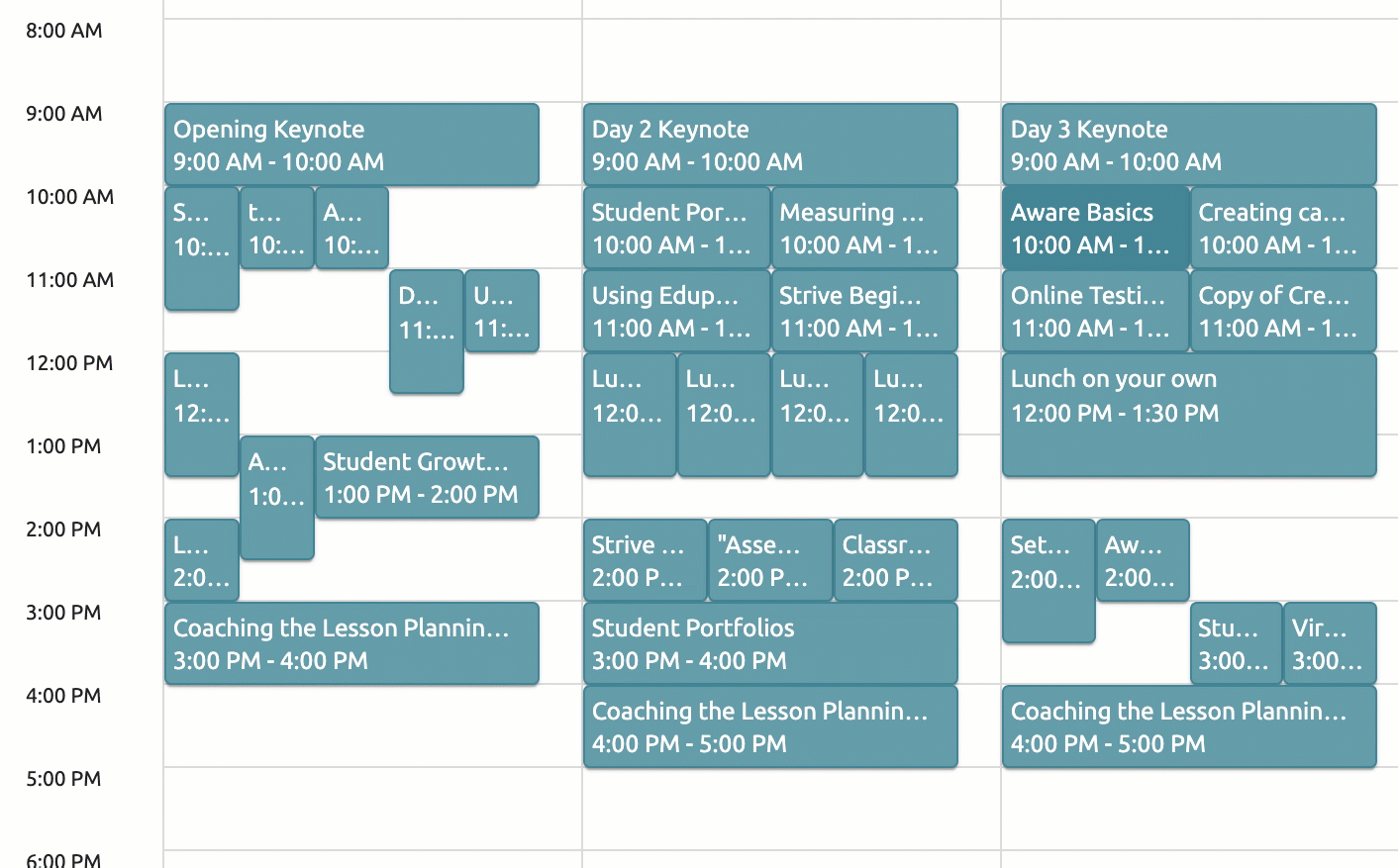 Sessions can also be moved by adjusting date information in the Session Details.
Click on a session to open the details.
Change Date and/or Time Settings.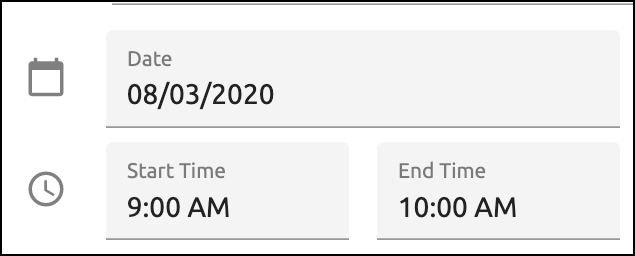 Hover Tooltip
Users can hover the mouse over a session to get more information. On mobile or touch enabled devices, press and hold on the session for this pop up to appear. This is a useful tool when you have many sessions in the same time slot.