With the latest optional update to Aware's Remote Roster Tool, teachers will now be able to see expanded demographic information, including:
Migrant Status
Homeless Status

Emergent Bilingual/English Learner Status

ESL Status
LEP Status (Monitor Years 3, 4, and 5)
This expanded demographics information can be viewed in the Student Codes section within the Student Profile and can be included in customized data views.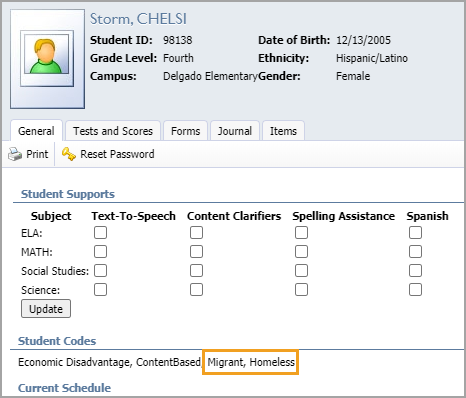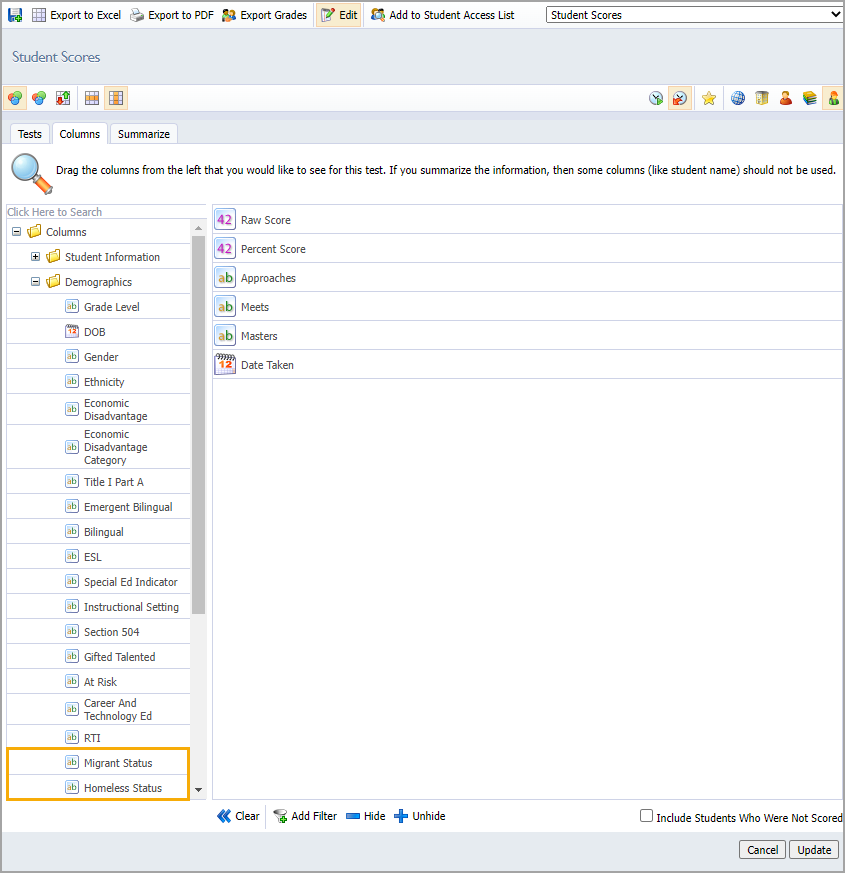 If you choose not to install the update at this time, your Aware will continue to function as it has in the past. You will not have access to these five additional demographic categories. To download the updated Remote Roster Tool and get access to these demographics fields, follow this guide.
Related Articles: