Lock View is an extra security measure to ensure that no one can see an evaluation document other than the appraiser and the appraisee.
Lock View is recommended for all evaluations performed on administrators, school leaders, an anyone who also performs evaluations on others.
To enable Lock View:
Go to Appraisal Settings/Evaluation Templates
Open the template that will be used to evaluate an appraiser.
Go to the Template Options Tab.
Click on Allow appraisers to lock the instrument so that only the appraiser, staff member being evaluated, and district viewers may view the evaluation content.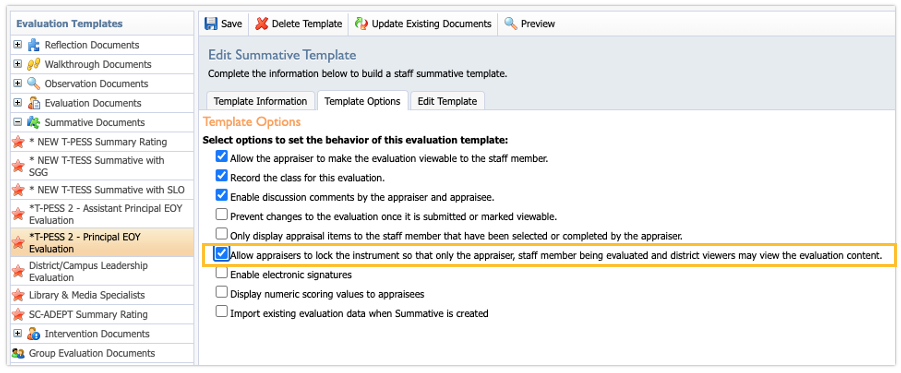 NOTE: The evaluator will still need to click the Lock View button inside the document when they begin the evaluation. See Lock an Evaluation Document.