These template are based on the rubric published Sept 1, 2020 by The Texas Education Agency. https://www.teachfortexas.org/Resource_Files/Guides/T-TESS_Virtual_Intruction_Rubric.pdf
These templates are available in the Eduphoria Community for download.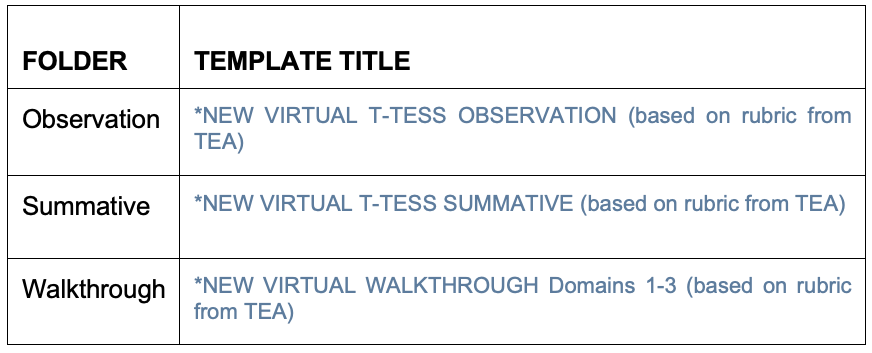 Import Eduphoria Community Templates
Eduphoria Community is available in Appraisal Settings to access forms created by Eduphoria staff and district users. Forms are available for free to download and import into your system for use as-is or for customizing to your specifications.
In Appraisal Settings, click on Eduphoria Community
Click on the green Refresh button to update your form list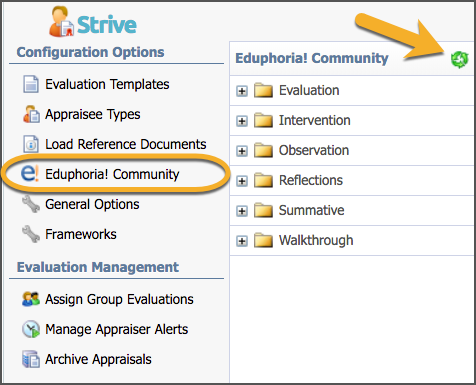 Note: If you do not see Eduphoria Community in Appraisee Settings, click on General Options and deselect the checkbox for "Disable Access to Eduphoria Community" and click Save. Log out of Eduphoria and log back in to Strive, Appraisal Settings to view the option for Eduphoria Community.
Open the Walkthrough folder
Find the template titled "*NEW VIRTUAL WALKTHROUGH Dimensions 1-2 (based on rubric from TEA)
The template will open in a preview mode so you can see the questions and format. To bring this template into your system, click on the Import Template button.

Next, you will need to add this new template to your existing evaluation process.
Go to Appraisee Types
Open your T-TESS Teacher Appriasee Types
Click on your Walkthrough Step
Click on your Walkthrough Template
Open the Walkthrough folder in the documents section, and check the *NEW VIRTUAL WALKTHROUGH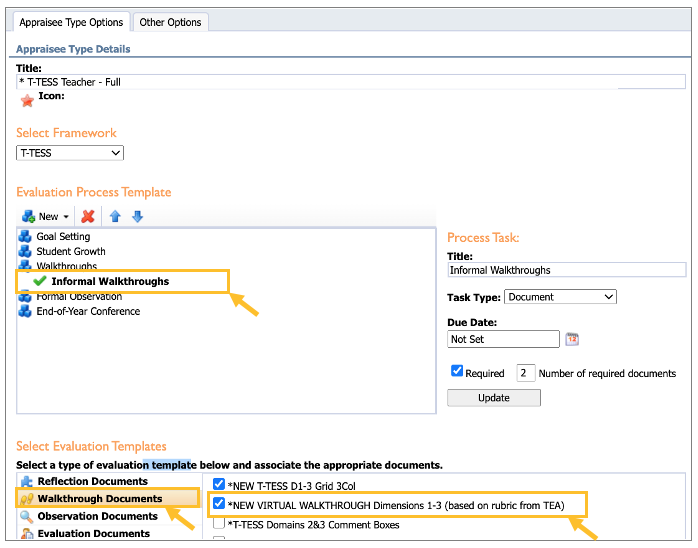 Use the Update button to update the process. At the top of the window, click Save, and then Update Existing Process Instances to push the new template out to all of your users.
You will repeat this process for the Observation and the Summative as needed.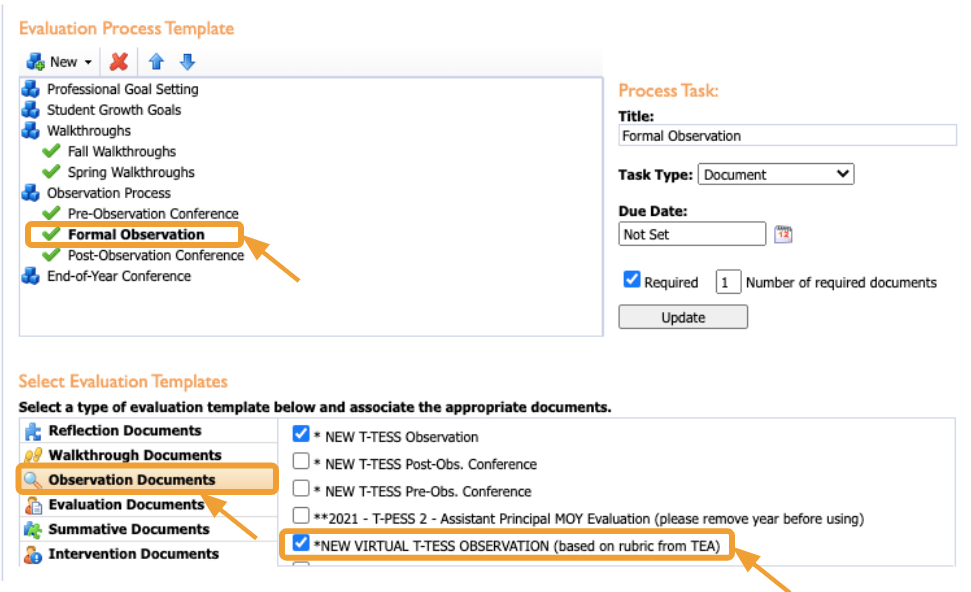 NOTE: You will need to repeat this process if you have additional T-TESS appraisee types, for teachers on a waiver, etc.