Students might accidentally submit an online test before it is completed. To reopen a test for students, follow the directions below.
Step 1: Select Administer and navigate to the Online Test Proctoring tab.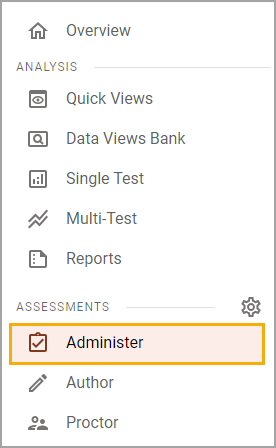 Step 2: Select the Reopen button on the far right from the student's name. This will allow the student to edit all answers and resubmit the test for scoring.