Administration-level test authors can assign teachers the option to print test booklets and answer documents as well as preview an online test through the Test Available button in Aware.
Enabling Print and Preview Settings for Teachers
An administration-level test author can enable these settings for teachers via the following steps.
Step 1: Navigate to an assessment, then access the Administration tab.
Step 2: Under Print Settings, turn on Enable plain paper testing.
Step 3: Check the boxes for the following settings as appropriate:
Teachers Allowed to Print Answer Documents

Teachers Allowed to Print Test Booklet
Step 4: Under Preview Settings, turn on Enable teachers to preview online test.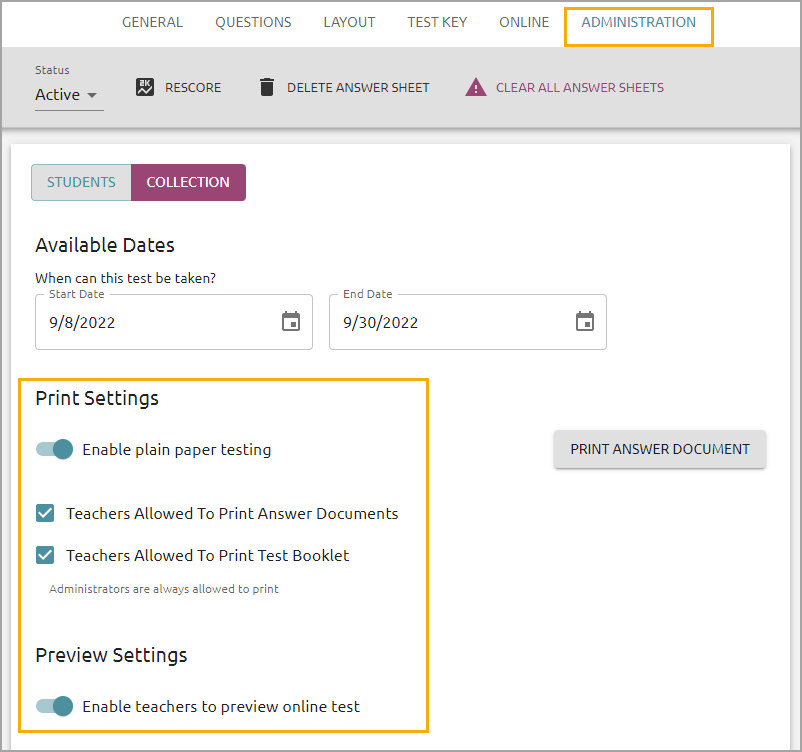 Note:

The first setting allowing teachers to print answer documents will be automatically disabled if interactive items are on the test. Assessments with interactive response items may be printed as test booklets only by test authors.
Printing and Previewing Tests as a Teacher
The test will appear in the Test Available window for teachers on the first day of the testing window. Navigate to an assessment, then select the three vertical dots to choose the appropriate option from the following:
Print Test Booklet

Print Answer Documents

Preview Online Test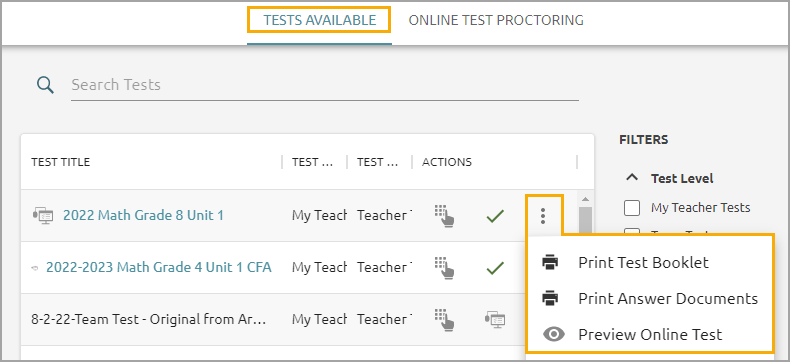 Note:

Test authors can enable all of these options for standard assessments, not rubric assessments.
Guidelines for Test Authors
District or campus test authors should follow the standard process for creating tests but ensure the testing window gives teachers enough time to print out the required documents.
For example, if a teacher wants to give a test on Tuesday, the test author should make the start date a few days earlier to allow print time (depending on your school's or district's printing availability). Consider using a two-week window for test availability.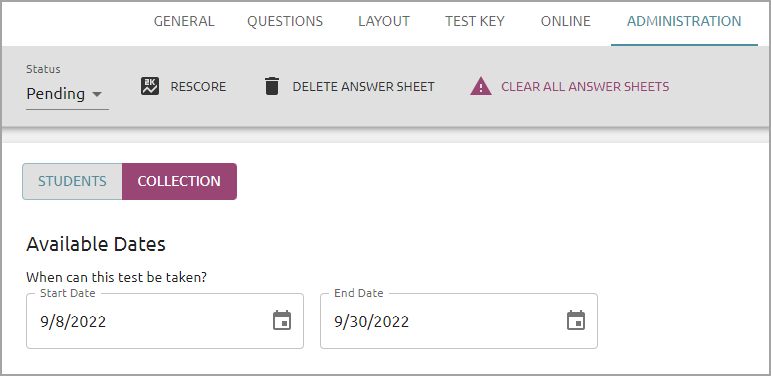 For added test security, administrators could adjust the start date the day before the testing day. For example, if the test will be given on Tuesday, administrators can set the Test Available day for Monday at 4:00 PM (or whenever classes are over for your district).
Under the Administration tab, select Collection to find the Remove All Audio and Video option. This option allows for easy removal of multimedia resources if those files prevent test booklets from being printed. Remove All Audio and Video will be disabled when answer sheets are generated. Remove audio and video before printing answer sheets.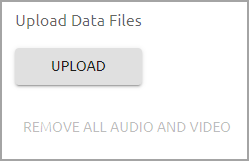 Using the Print Draft Button
Selecting the Print Draft button will print a copy of the assessment with a cover page that shows the complexity/DOK levels, learning standards, the total number of questions, and the number of questions per type.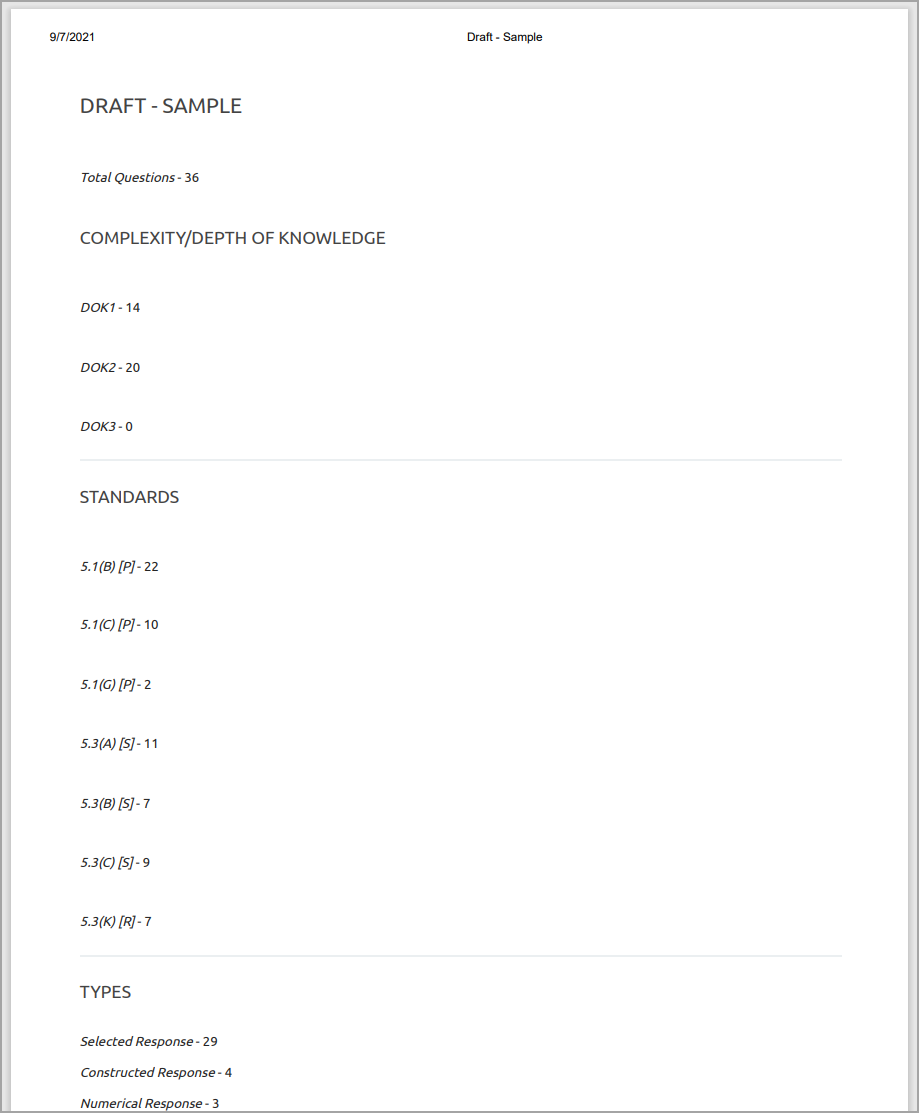 The draft will also indicate correct answers when available and show which questions are Interactive Item Types. The draft pages will have a "Draft" watermark across the question text. The draft is intended for use as a test key or a way to assess questions before assigning them to students.