1. Log in to Aware.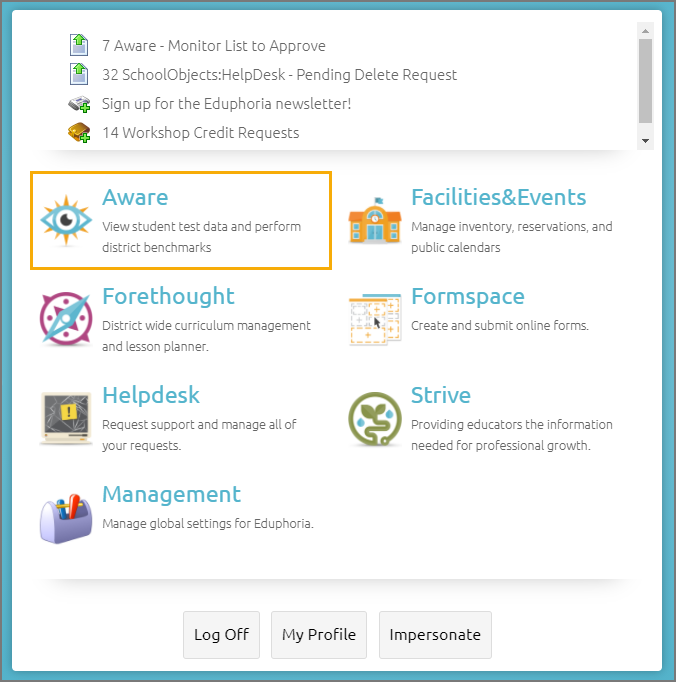 2. Select the Assessments Tab.
3. Select Create a New Test. A test creation wizard will pop up.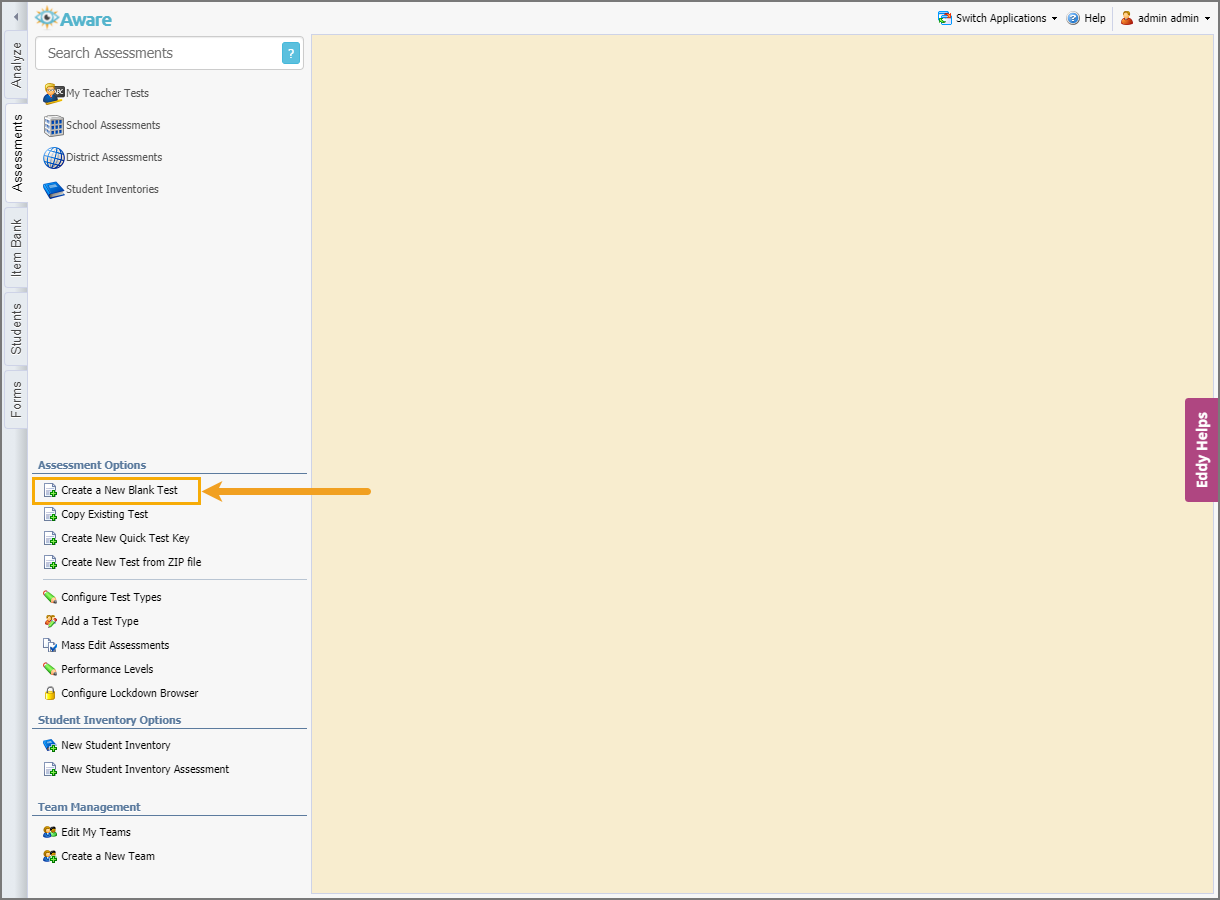 4. Enter the appropriate information for your assessment. Then select Generate Test.
Test title
Subject & grade level
Test type
Course
Campus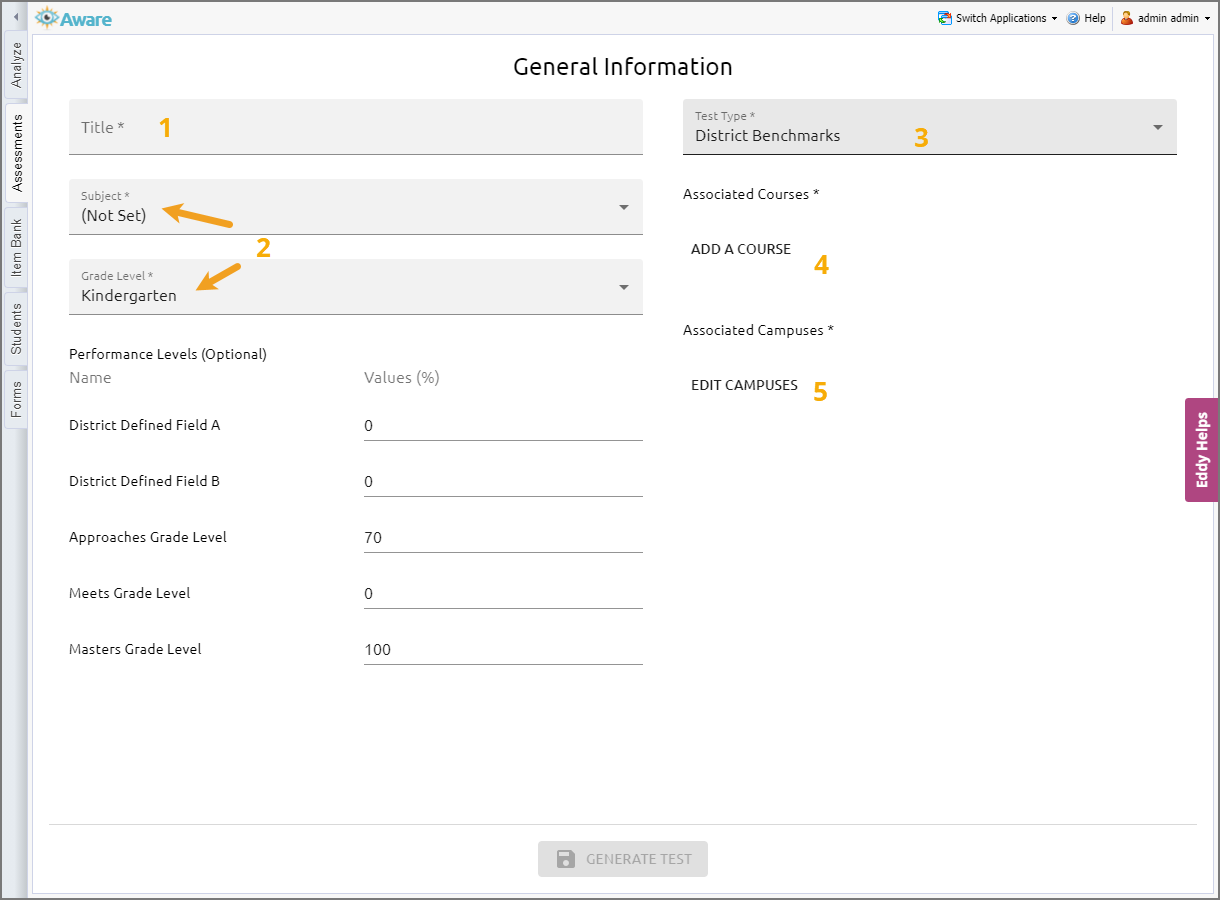 5. Select the plus button (+) to add a new item, then select Search Item Bank.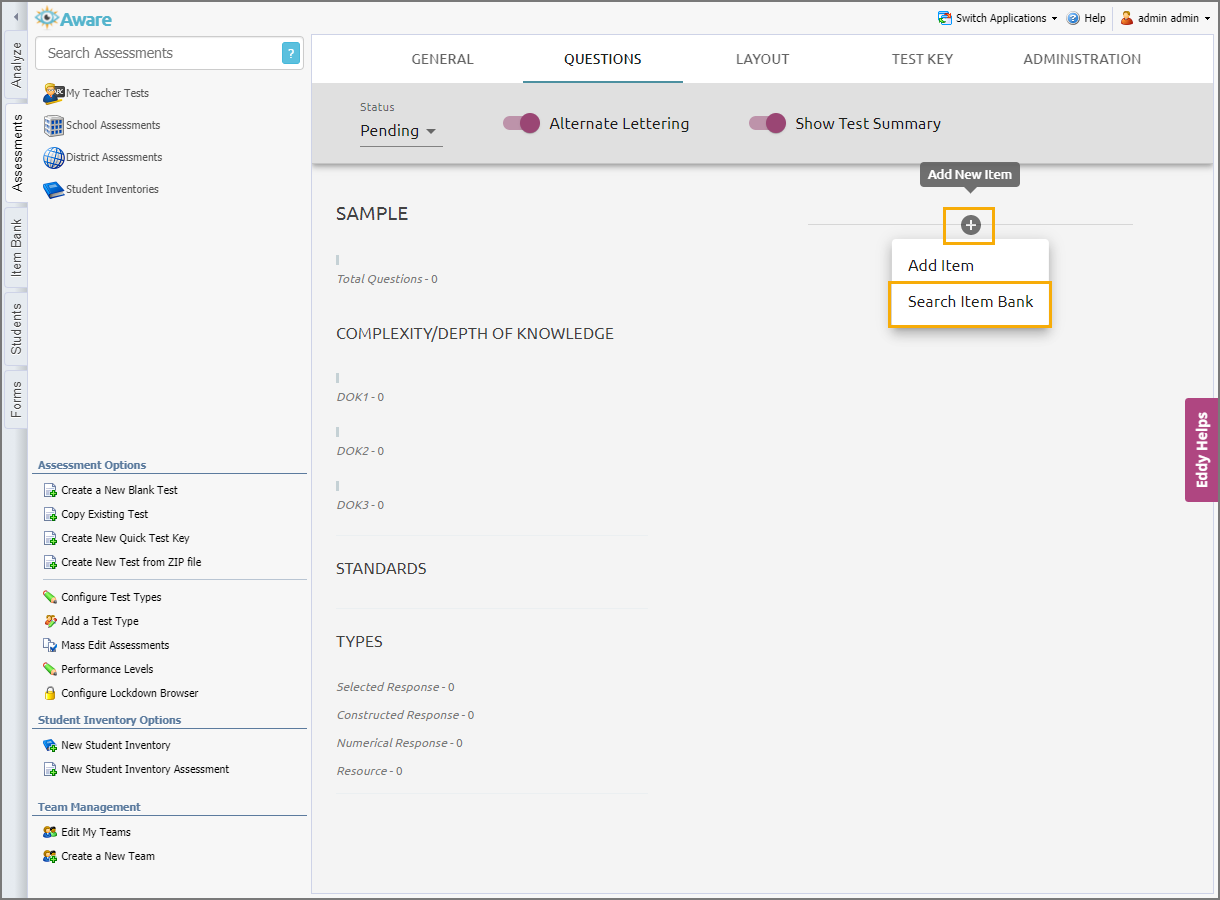 6. Enable Select All Standards.
7. Enter the keyword for the unit in the search bar. The keyword format is unit0# (# being the unit number). You can also filter by the TEKS Resource System Item Bank.
Subject
Keyword Format
Biology

unit0#S

unit0#MA (Macro to Micro)

unit0#Mi (Micro to Macro)

IPC

unit0#C (chemistry)

unit0#P (physics)

US History

unit0#C (conceptual)

unit0#S (sequential)

World Geography

unit##C (conceptual)

unit##R (regional)

ELAR

unit0#

*TRS recommends Unit 01 as a Rubric-based assessment

*May have A, B or C after unit number example unit02B

Spanish Items

unidad0#

*May have A, B or C after unit number example unidad03A

Formative Assessment Items English
Formative0#
Formative Assessment Items Spanish
Formativea0#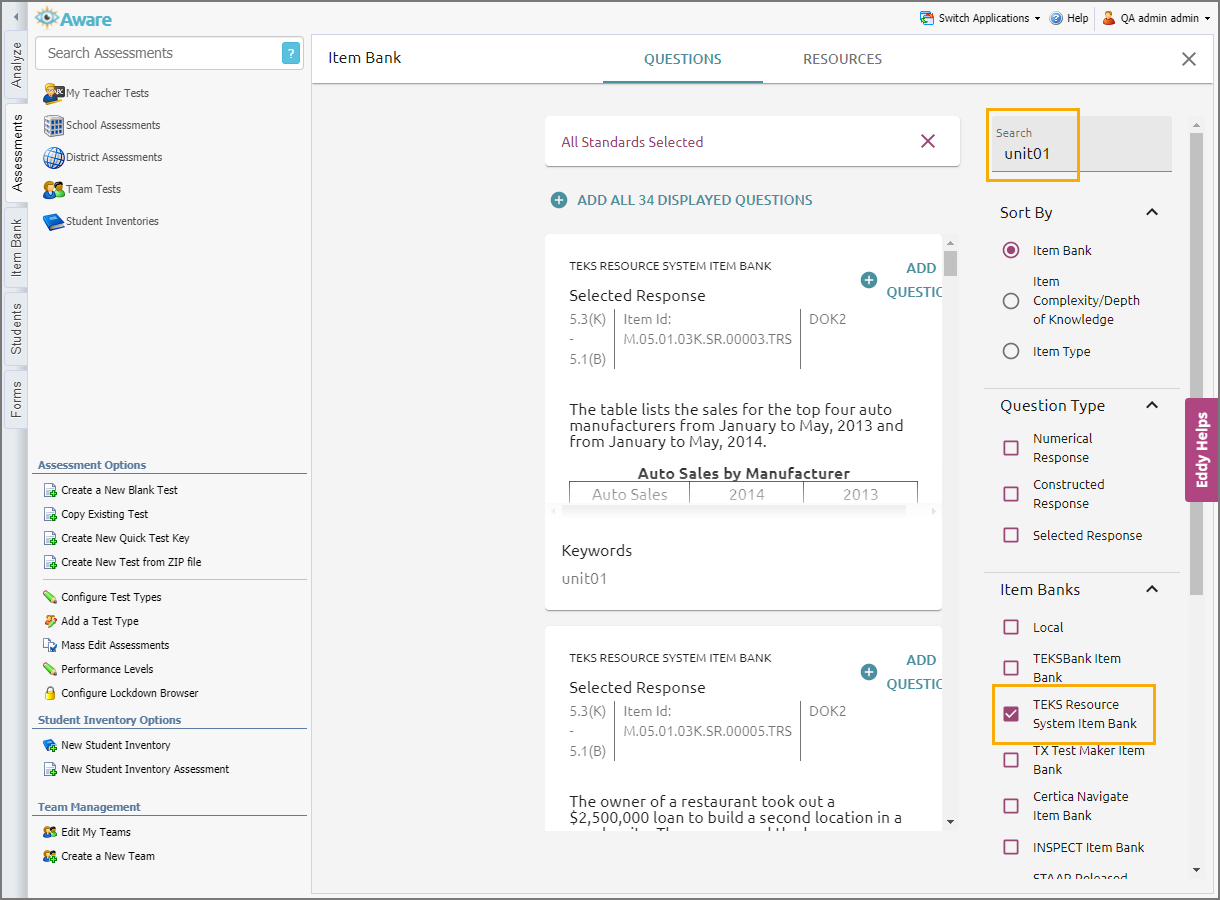 8. When you have the unit you want, select Add All, then Add to Test.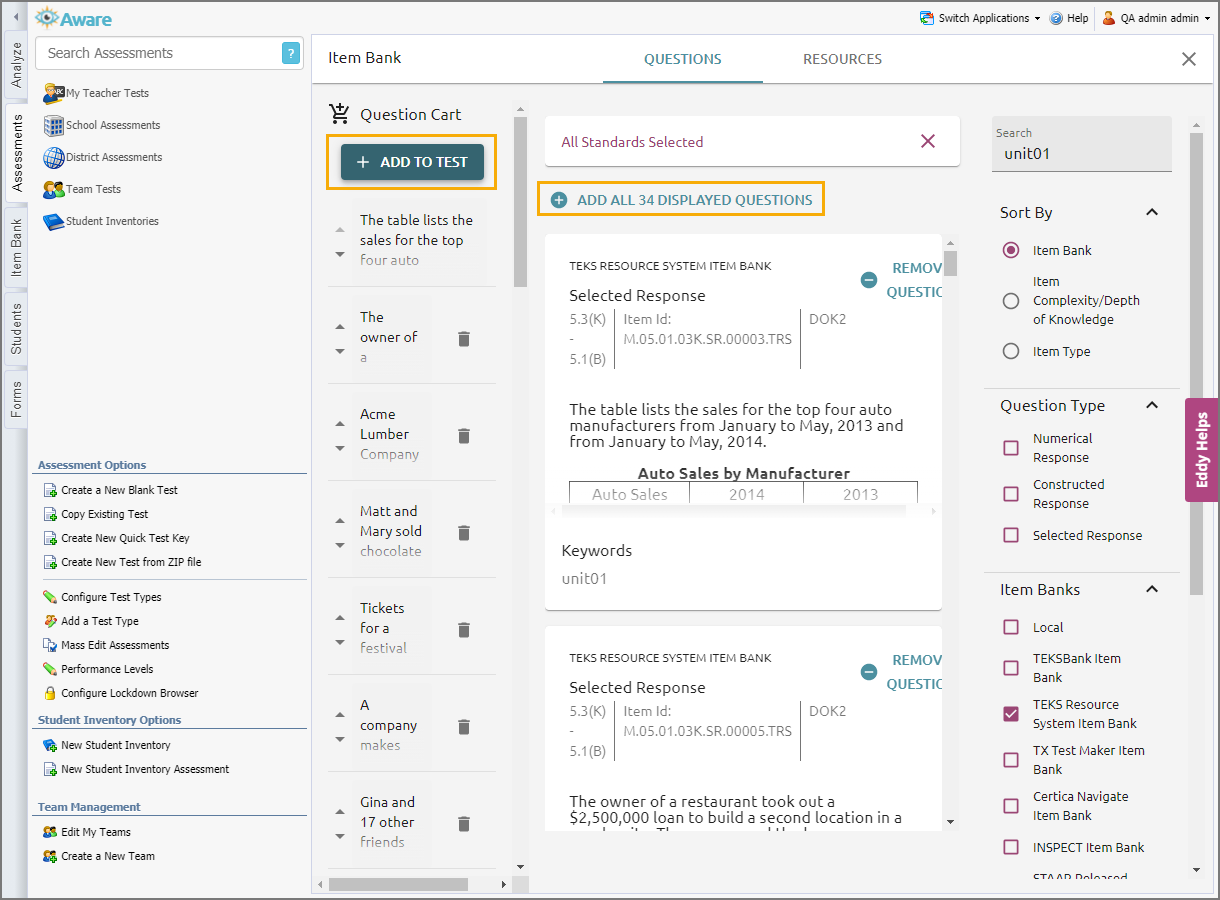 Note: ELAR items can be found under Resources, and Social Studies items will be found under both Questions and Resources. You will still use your keyword and filter.