On the Reports Tab, there are report options for principals and district personnel to access and monitor Lesson progress.
Checklist Usage Report
The Checklists report can be generated for a campus or the entire district, showing a summary of the checklists items recorded by all teachers in the selected campus/district. This data can be used to monitor teacher use in the areas being tracked by the checklists, and to plan for professional development needs related to checklist categories.
To create a checklist report for your campus:
Click the Checklist Usage Report
Choose the start date
Choose the school
Click Submit Report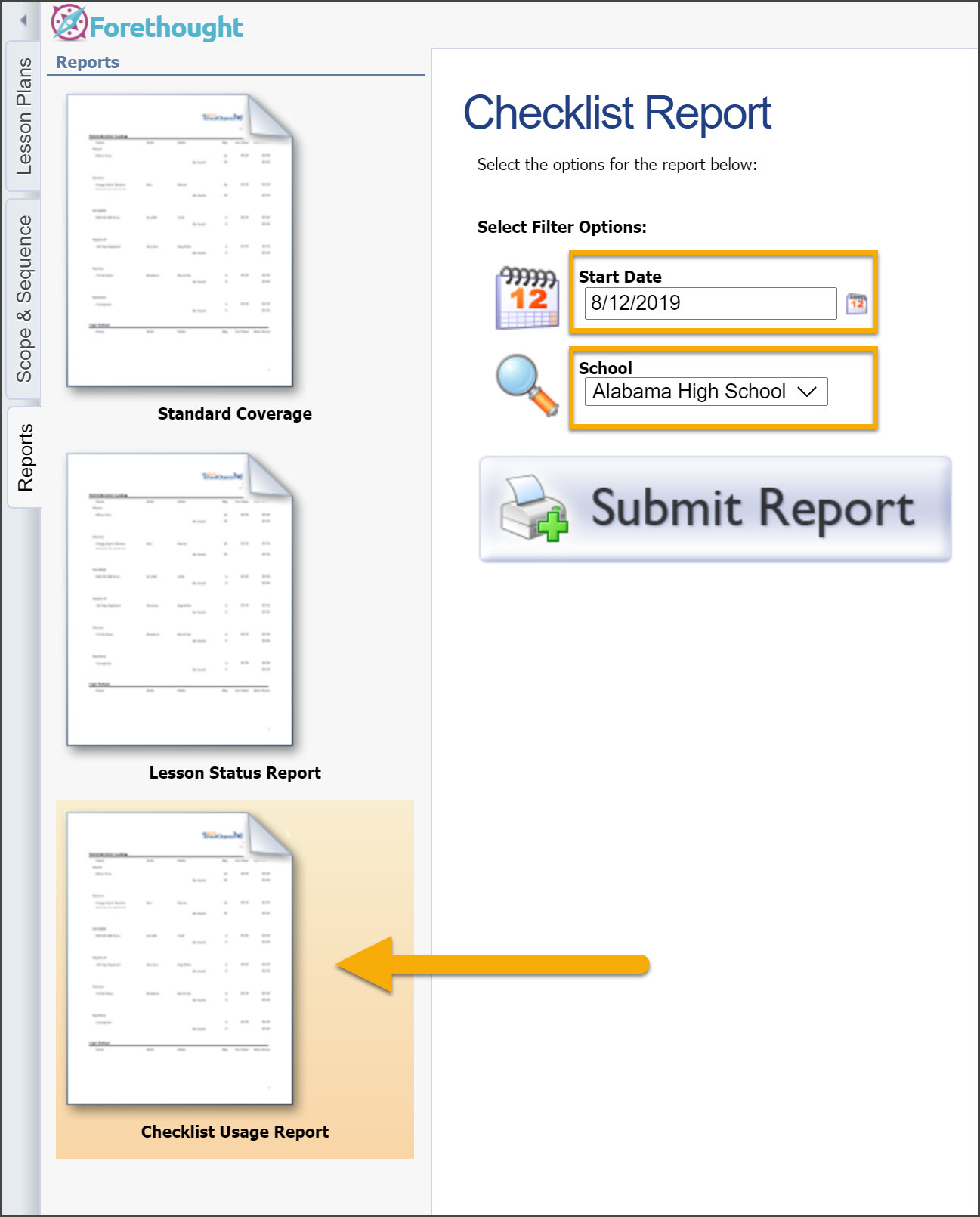 A PDF Document will be generated showing each item in each category, with totals from all users in the campus selected or the district.