Checklists give districts the ability to provide a trackable items for teachers to check off when creating lessons. Multiple checklists can be created to track things like technology used, instructional strategies, objects that may be used, lesson structure, or other items used in the lesson. Both teachers and administrators can run reports on these checklists to determine what is being used often, what is being overlooked, etc.
To access the checklists, go to the Manage tab, and select Forethought Options.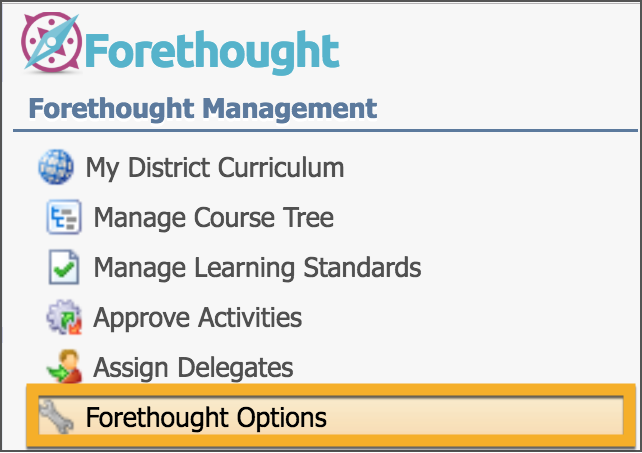 Lesson Checklists Tab
To manage checklists, navigate to the Forethought Options interface. Activate the feature by checking Enable Lesson Checklists.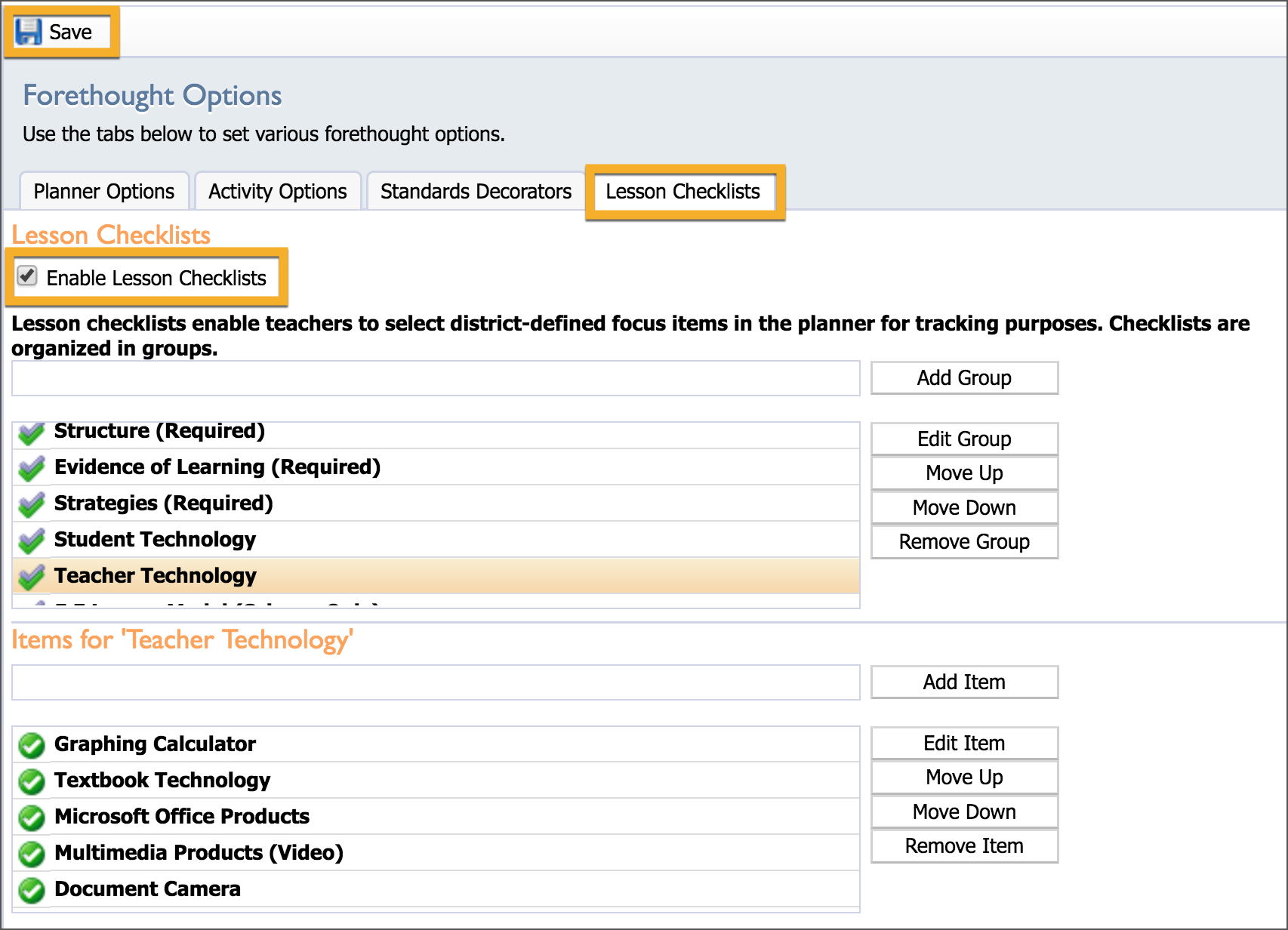 Create Checklist Groups
Type in the name of the desired group in the top text box
Click the Add Group button
You can use the Edit Group button to change the name of an existing group
Move Up and Move Down will reorganize your existing groups
Remove Group will help you remove unwanted groups
Create Checklist Items
Select a checklist group
Type in the new item in the text box below
Click Add Item
Repeat the process for additional items
As with groups, you can use Edit Item, Move Up, Move Down, and Remove Item to manage your list of items.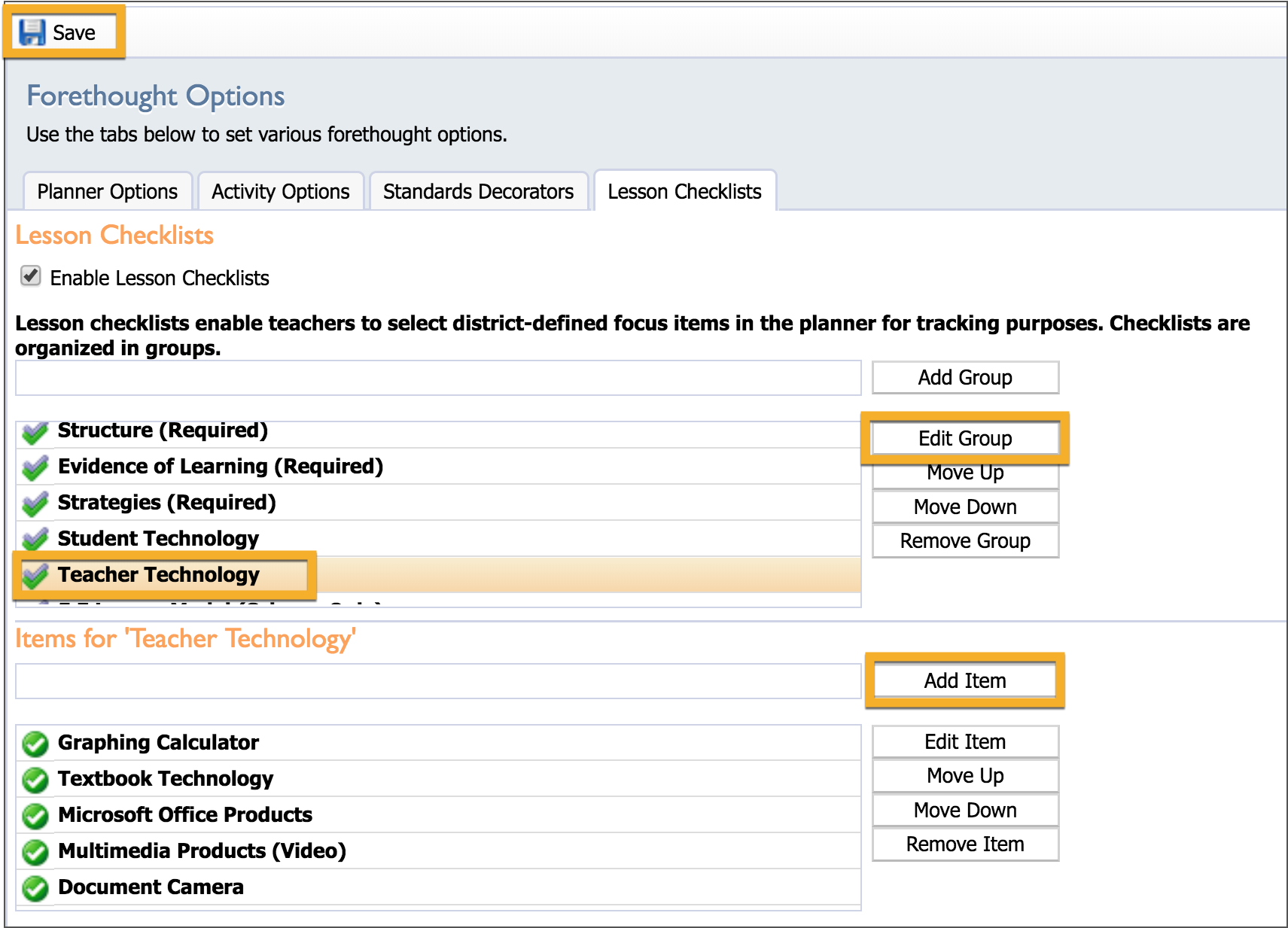 Items are immediately available to teachers upon creation. No extra publishing is required.
Run a Checklist Usage Report
A report of district wide checklist usage can be generated in the Reports tab. This report shows the number of times each item was used within a given month.
To create a checklist usage report:
Open the Reports Tab
Select the Checklist Usage Report
Choose the start date and school
Click "Submit Report" to open or save a PDF File