One of the most important factors in a successful evaluation process is ensuring that appraisers understand the rubric they are using to evaluate their staff. With appraisal analysis, a district or school leader can view evaluation data at different levels and drill in and out of the data to help them identify skew and areas they might need to address. This will ultimately assist in identifying coaching needs for both evaluators and teachers.
Make sure you are set up for success! See how to connect your evaluation documents to the framework to maximize your Analysis results.
To access Appraisal Analysis, navigate to Strive, then select Appraisal Analysis under the Reports tab.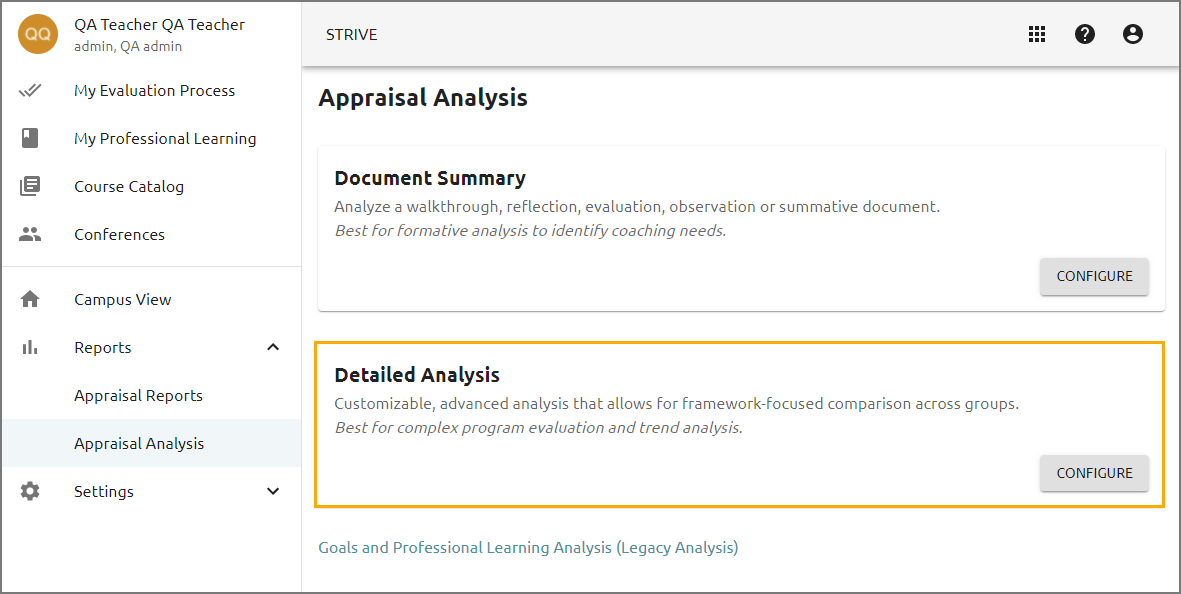 Select the Detailed Analysis option to generate a detailed report, or learn more about using the document summary feature.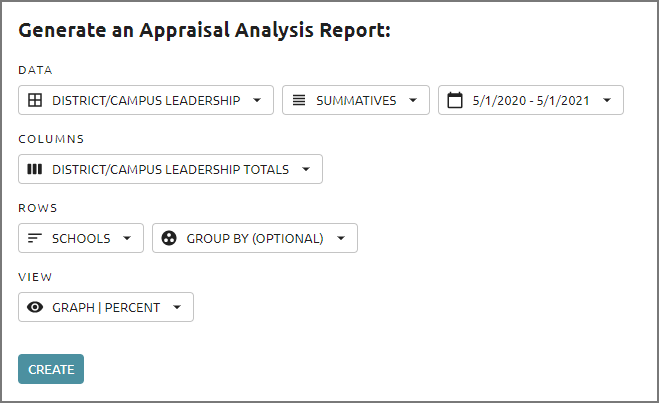 Select the data and dates to be included in the report.
Select the columns and row filters.
Include an optional group by field if desired.
Select the view (how the data will be displayed).
Note: Detailed analysis is currently limited to types of questions but can be used on documents analyzing matrix items.
The data can be further refined by schools, Appraisers, Appraisee types, subjects, and grade levels using the filter option on the next page.

Note: Subject and Grade levels are captured directly in evaluation documents. If the appraiser does not add those fields to the evaluations, no data will appear in the Subject or Grade column; the data will appear as 'Not Set'.
Getting Started: Filter Suggestions
To create basic, high-level views, district leaders could filter:
Appraisers by School
Subject by School
Campus leaders could filter:
Appraisees by Appraiser
Appraisees by Subject or Grade
Subjects or Grade by Appraisers
Any combination of filters can provide valuable information depending on need.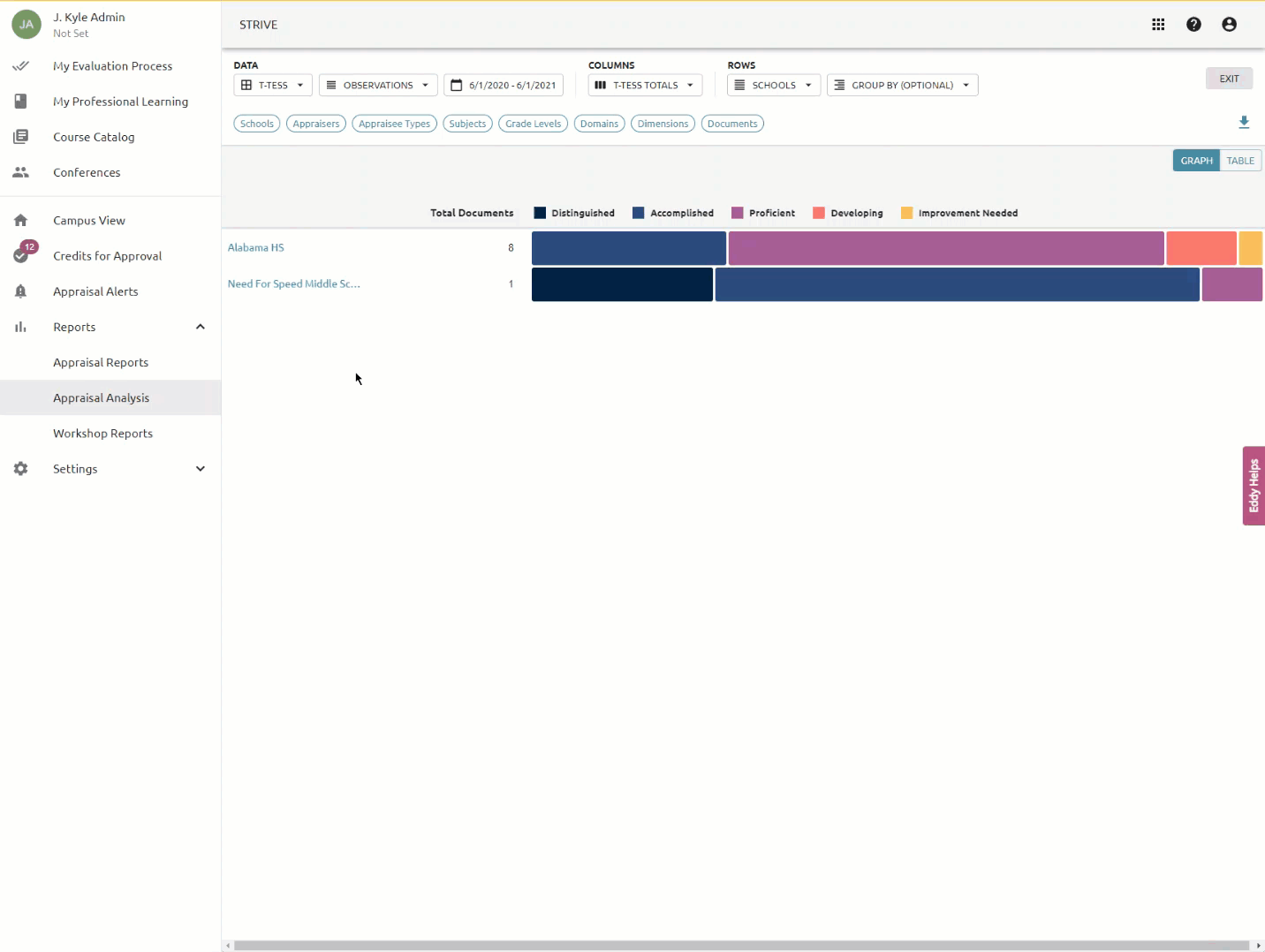 For example, the dimensions filter might be used by a district leader who wants to check rubric calibration across the district, or by a campus leader checking across departments.