The Learning Standard Summary tab in Single Test Analysis displays the number of learning standards on an assessment compared to the average student percentage of correct scores. Teachers can draw further conclusions by examining the Depth of Knowledge level applied to the assessment questions.
Note: Single Test Analysis

only works within

Aware Beta

.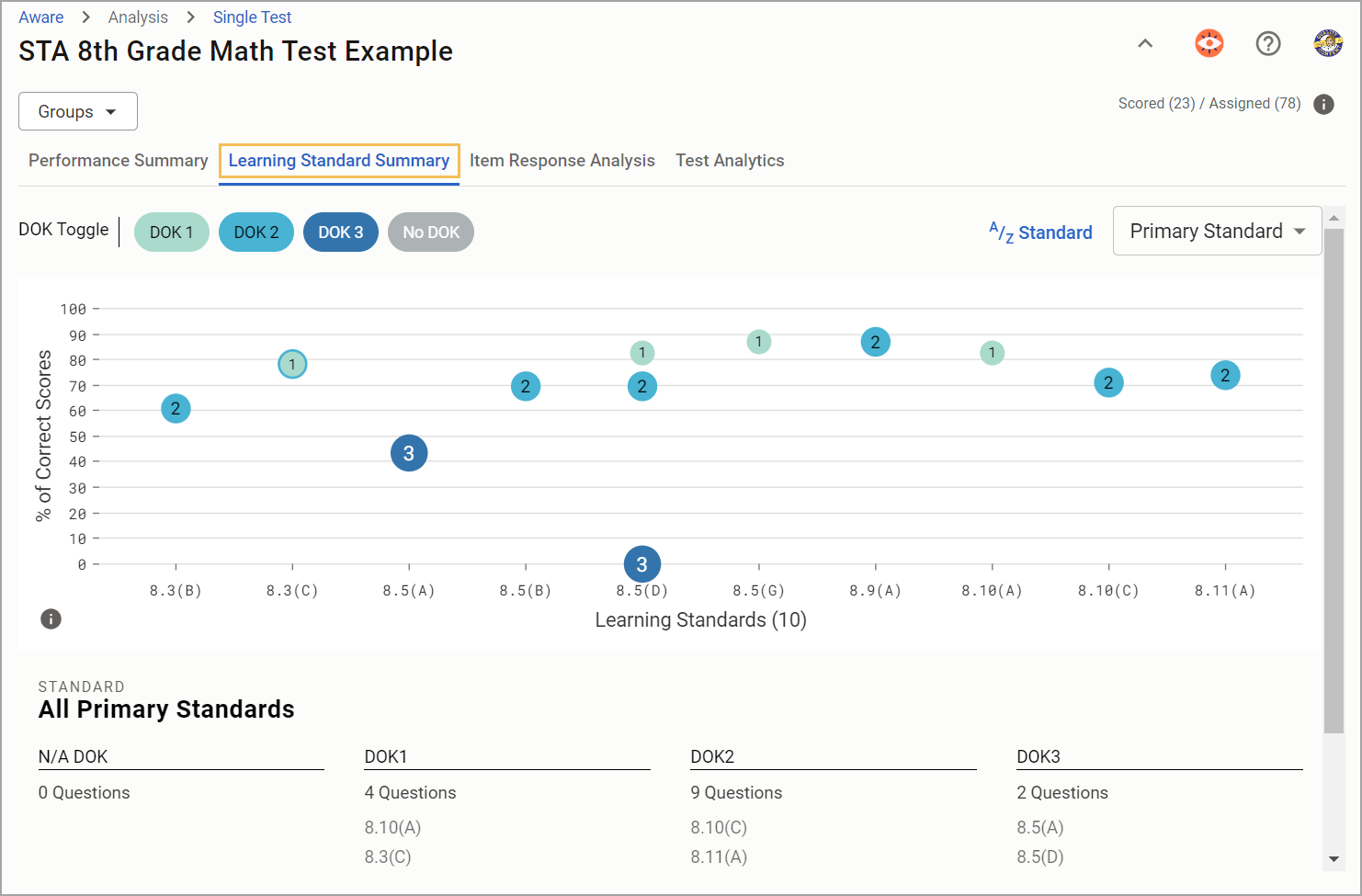 Note:

A correct score is defined as the student receiving the total possible points correct for each question. For example, students must earn 4/4 possible points for a constructed response question and 5/5 possible points for a Point per Task question.
Understanding the Learning Standard Summary
As you navigate the Learning Standard Summary, you will see the number of tests scored out of the number of tests assigned to students. These numbers are live and will change as more tests are scored. The dataset changes to reflect your drop-down menu selections if you choose multiple courses as a teacher or multiple schools and testing instructors as an administrator.
The Learning Standard Summary graph only shows the percentage of students that earned full credit. This may result in data that does not align with Quick Views.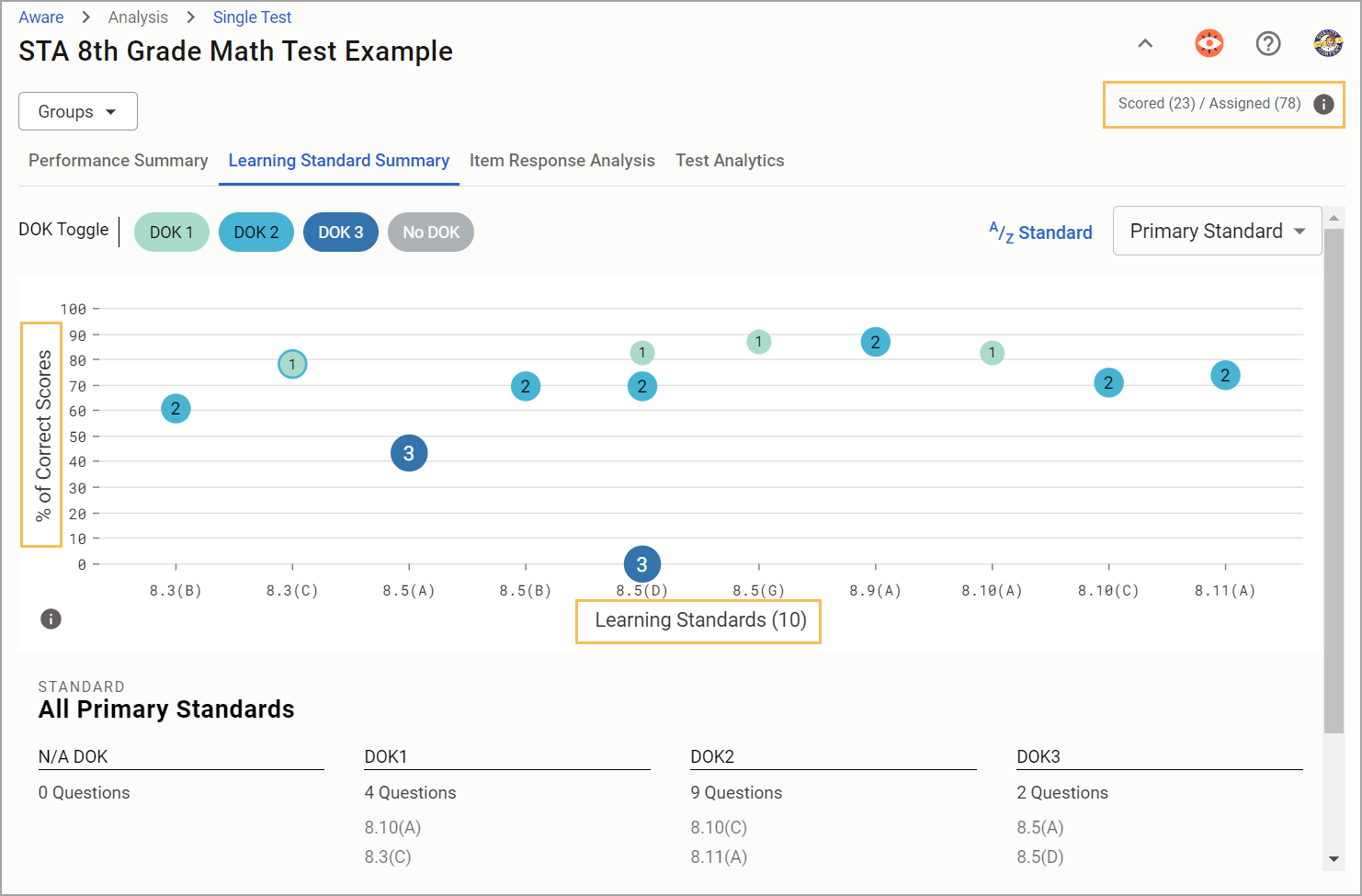 Note:

The analysis will not include data from students who have not yet taken the test or if there are unscored constructed response questions. Test results in

Data Views

will not match

Single Test Analysis

results until 100% of tests are scored.
Step 1: Determine how you want to view the dataset with the DOK Toggle option.
The graph uses Depth of Knowledge as a filter while displaying the average percent of correct scores for each learning standard. By default, the graph shows all Depth of Knowledge levels:
Click on any Depth of Knowledge level to remove it from the graph. For example, you may click DOK 2 and DOK 3 to display only the questions and learning standards assigned DOK 1 and No DOK.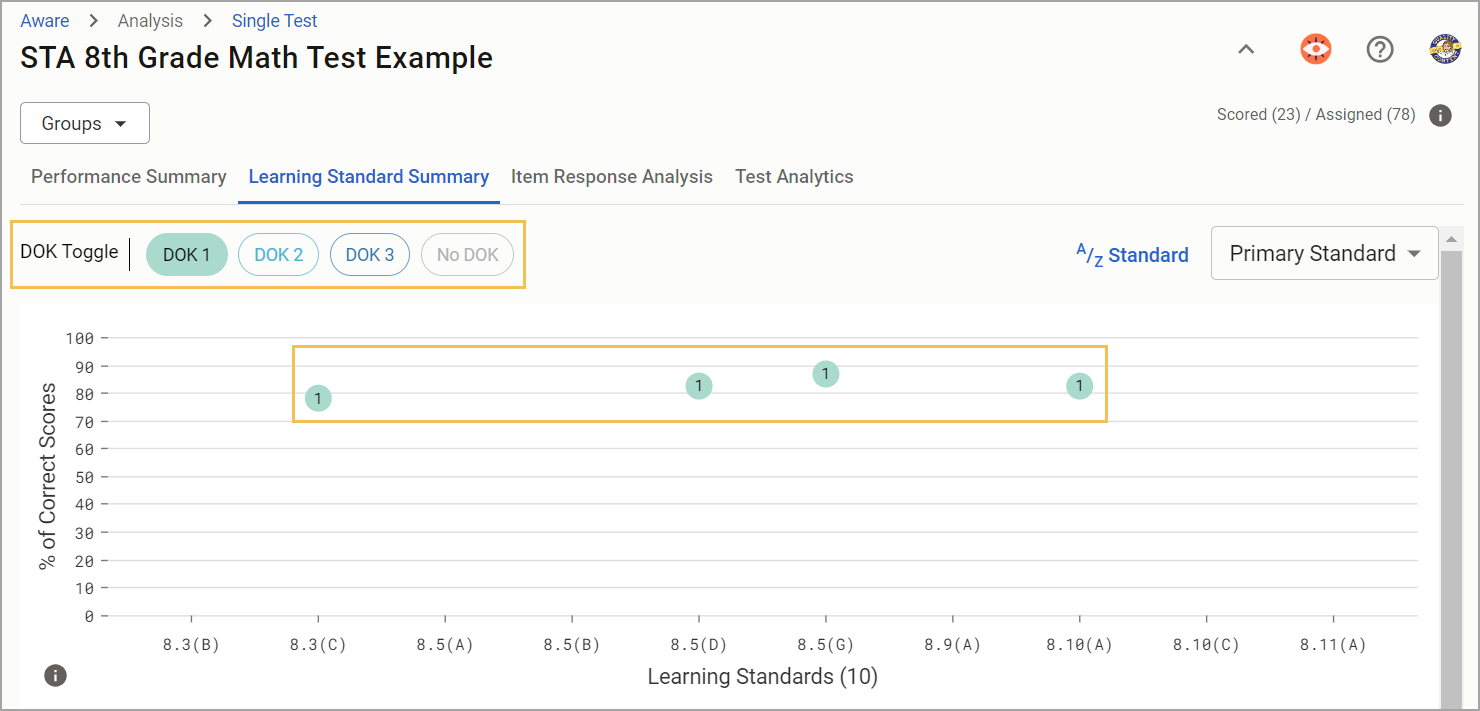 Step 2: Choose how you want the graph to represent the learning standard. Learning standards are sortable by order and percentage:
A/Z Standard

Z/A Standard

¹

2

₃ Min Percentage

³

2

₁ Max Percentage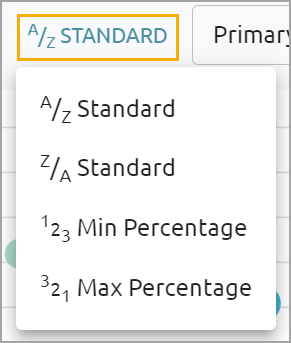 By default, the dataset will only display Primary Standards. Use the drop-down menu and select Secondary Standard to view any applicable Secondary Standards. The graph presents each set of standards separately to avoid cluttering the graph with too much data, especially for assessments with a high number of questions.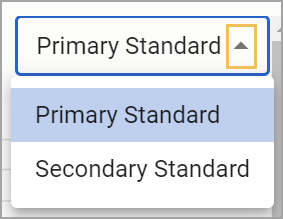 Step 3: Study the graph's visual representation of the learning standards, questions, and average percentage of correct scores. Hover the cursor over any graph circle to see the Learning Standard, including information on if it is Readiness, Supporting, or a Process Standard for that grade level; Depth of Knowledge level; and percent correct.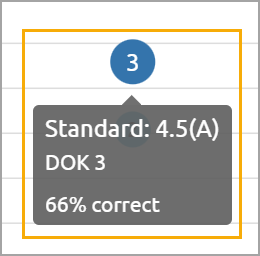 Below the graph, you can quickly view the number of questions and which learning standards apply to each Depth of Knowledge level under Standard. Some learning standards may be assigned to more than one question.
Step 4: Click on a learning standard column shown on the graph to receive a breakdown of correct score percentages for the related questions.
The Standard section will update to display this breakdown. For example, clicking on Primary Standard 4.5(A) shows that the average percentage of correct scores was 50.75% for Question 6, and that the question was assigned DOK 2. Primary Standard 4.5(A) was also applied to Question 7, which was assigned DOK 3 and had an average correct score of 65.67%.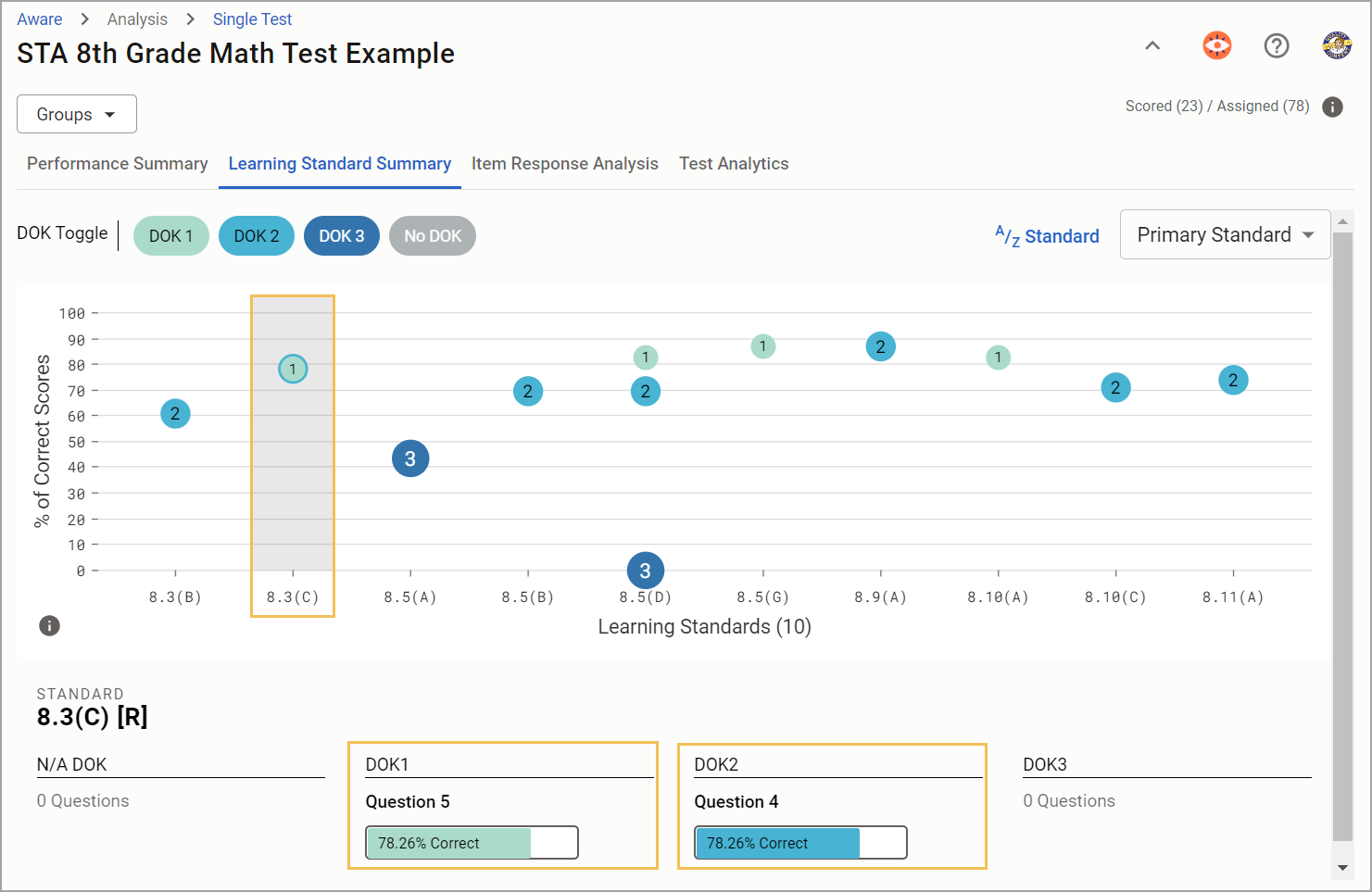 You can click on another learning standard column to examine it or click on the same column again to return to displaying the entire dataset.