Facilities&Events offers two options when you first access it:
Open a Reservation - view previous reservations you have submitted
Make a Reservation - submit a new reservation request for approval
Viewing Your Reservations
The Reservations tab allows you to view the status of any requests you have made and keeps a history of your requests.
Requests appear with statuses and display a color-coded arrow for the matching status.
Green = Approved

Red = Not Approved

Yellow = Pending Approval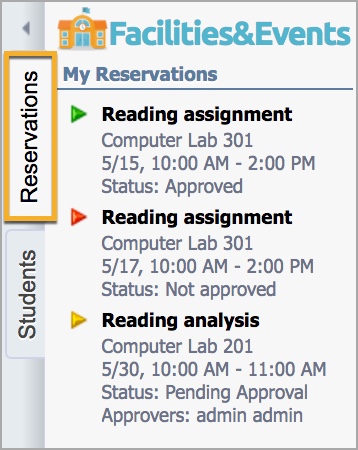 Click on a request to view details.
Click on the tab for the Journal to view the history of the request through the approval process.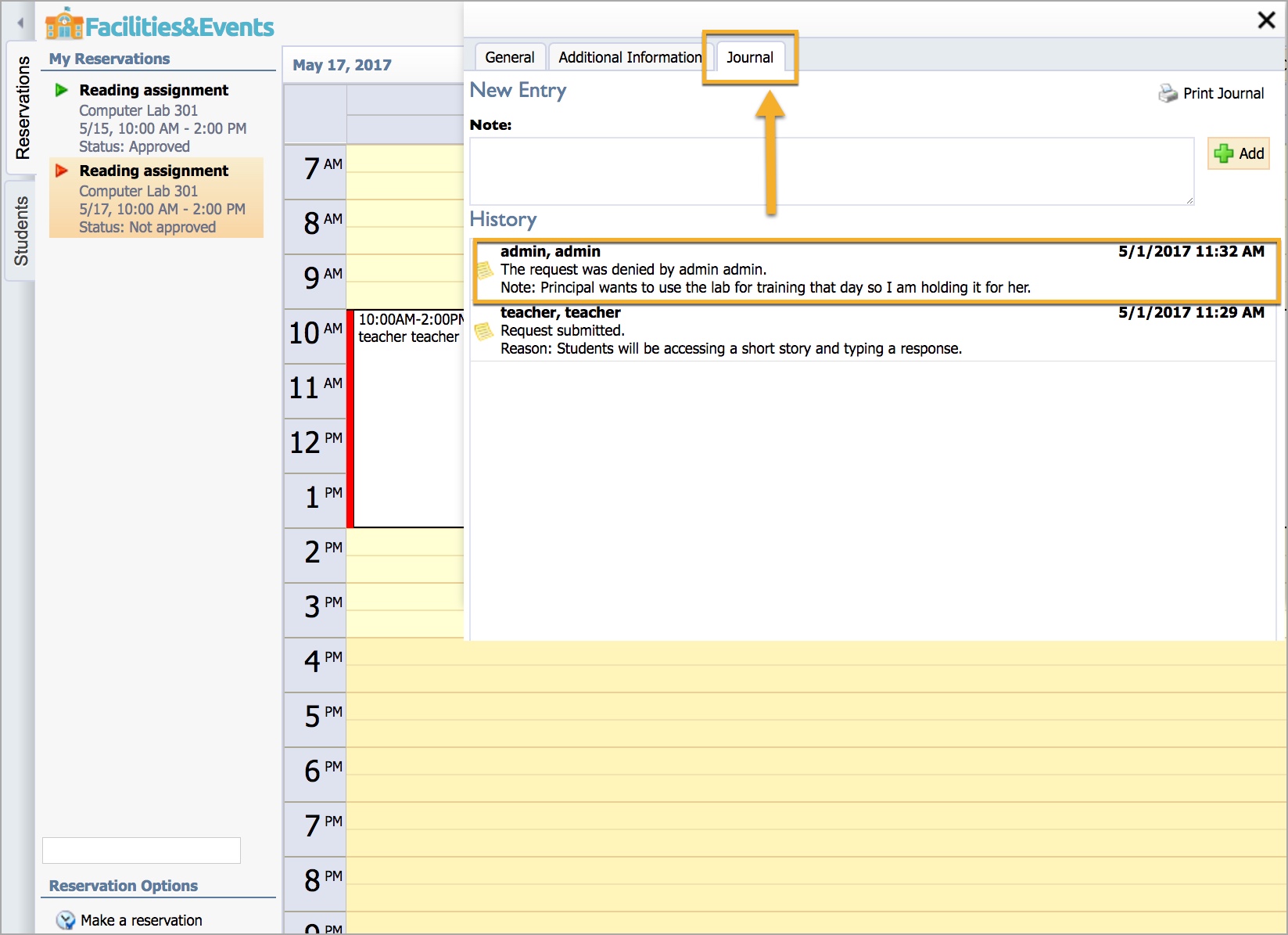 Update a Denied Request
Select a denied request
Click the General tab
Make changes to the request item
Click Update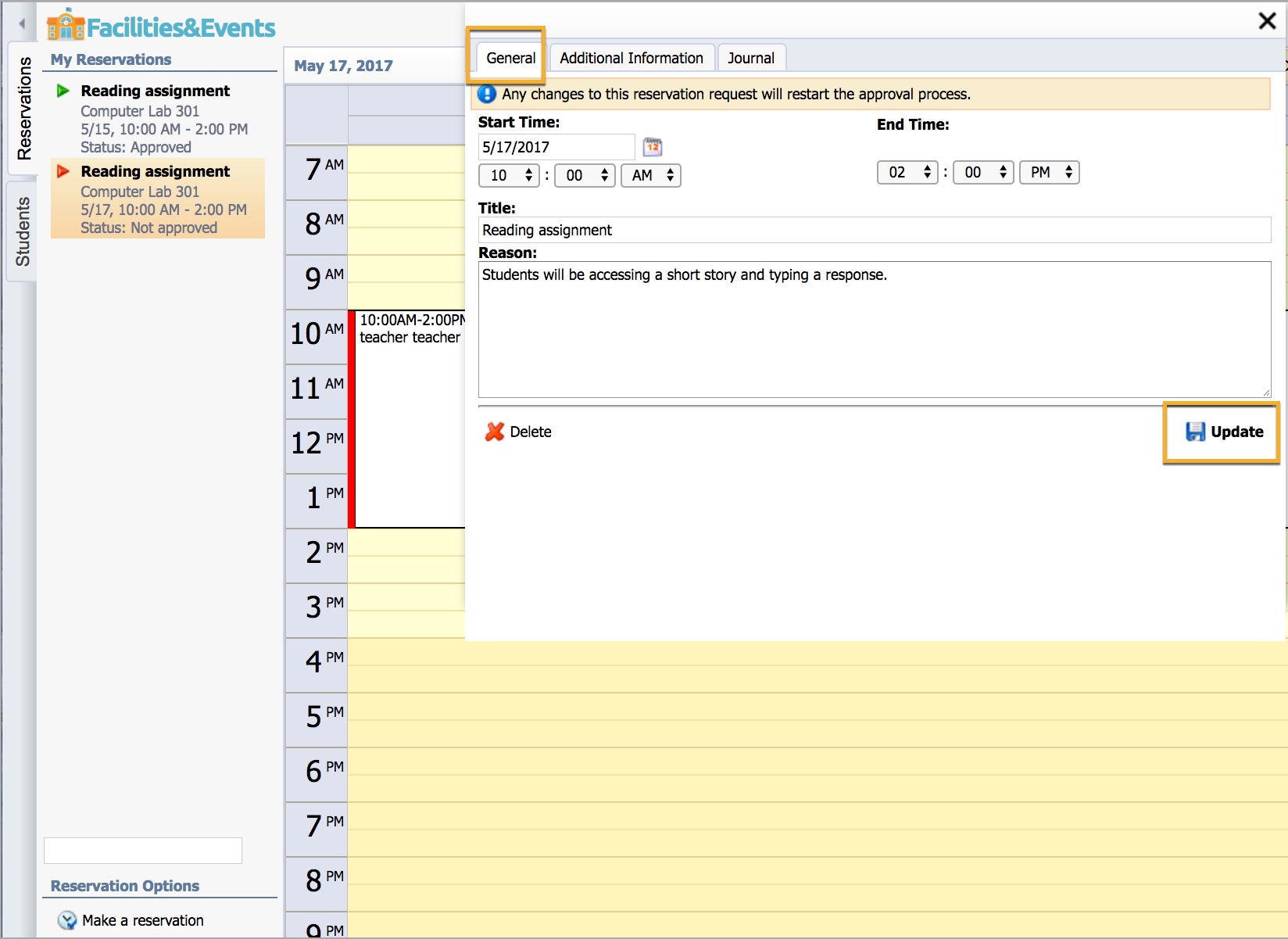 Reservation views will show for upcoming events. Once an event passes, the item will disappear from your Reservation view.