The Conferences page lists your district's upcoming conferences and past conferences you registered to attend. If you are a contributor to a conference session, you will see Contributor listed on the conference card.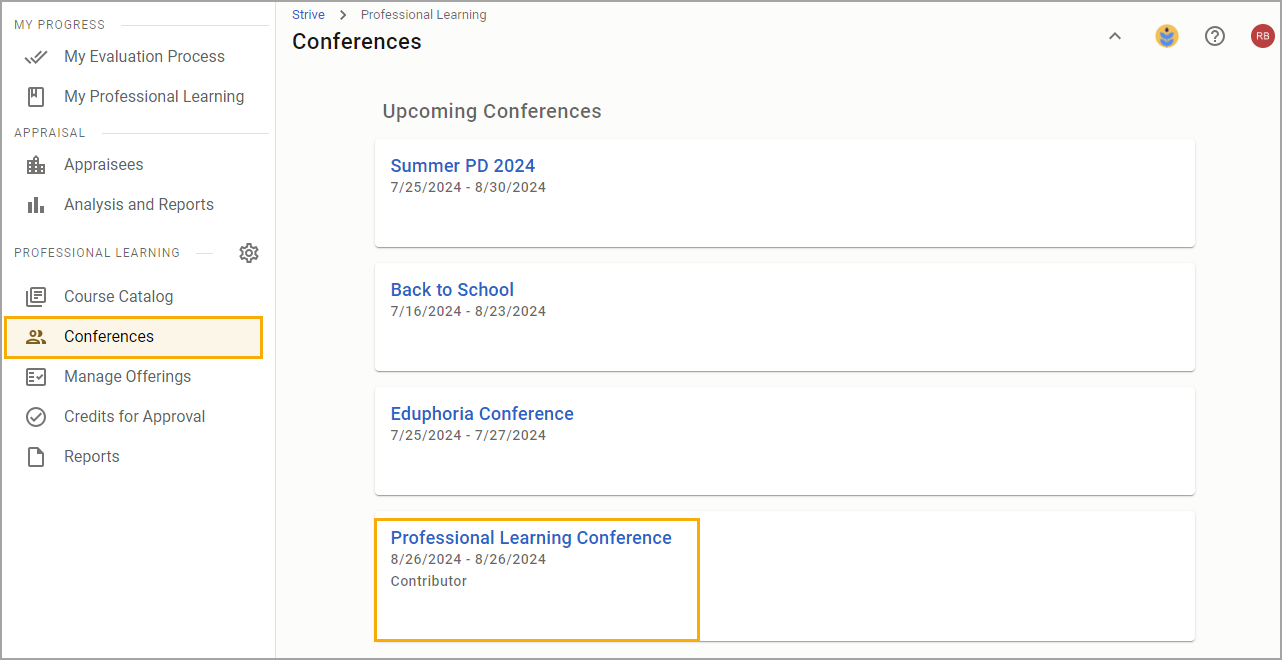 Upcoming conferences may only appear once the conference manager has published the conference for other users to view. Often, there is also an enrollment period where you can register until the enrollment period ends.
Conference Details
Select a conference card to view more in-depth details of the conference. Here, you can register or unregister from an upcoming conference, see an overview of the conference schedule, explore session details, and review the conference's Learning Tracks.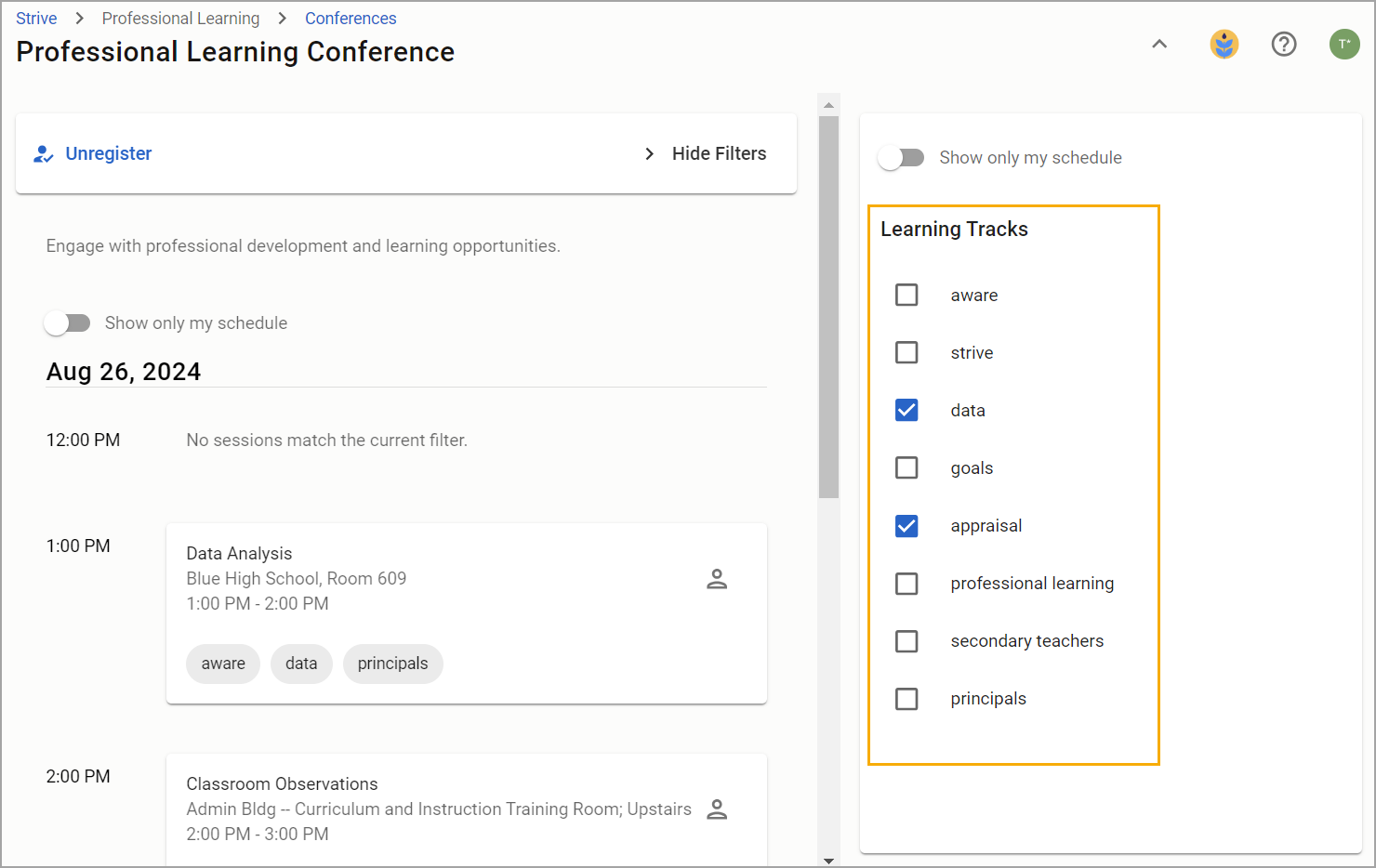 Edit Conference
Conference managers and contributors will see an additional setting: Edit Conference.

Selecting Edit Conference will open the Manage Conferences window found in Manage Offerings. Here, you can update conference details, add sessions and Learning Tracks, take attendance, and much more.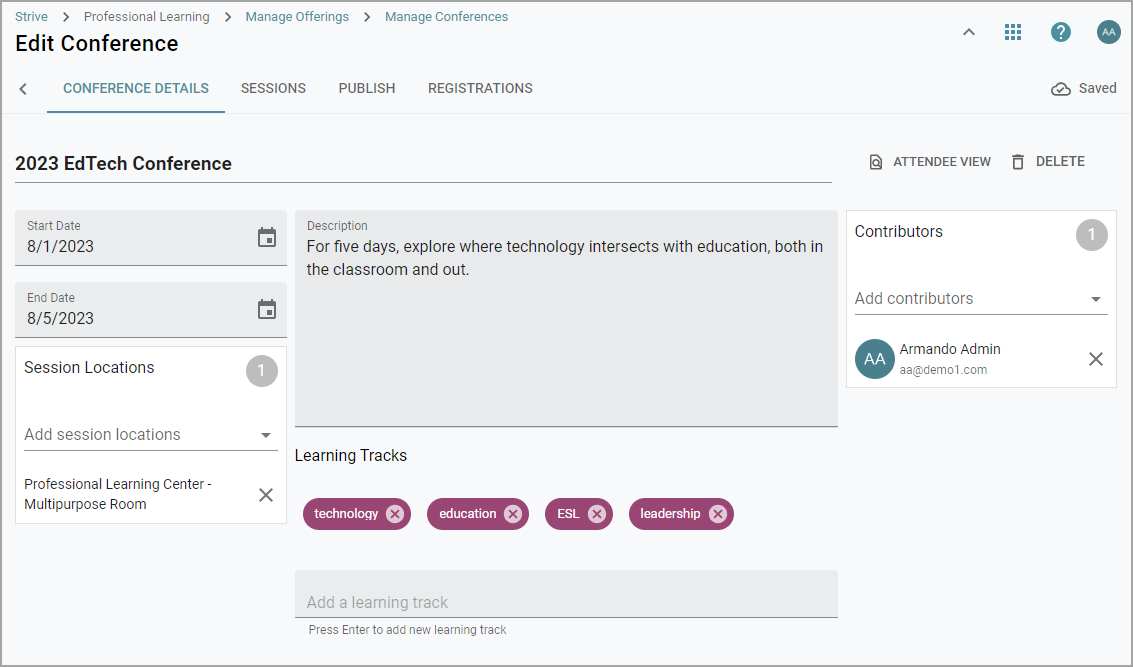 Enroll and Unenroll in Sessions
Once you have registered for a conference, you can enroll and unenroll in individual sessions.
Check the box next to a Learning Track to only view sessions covering that topic, so you can quickly enroll in the most relevant sessions to your needs.
Toggle on Show only my schedule to quickly view your enrolled sessions and their timeframe.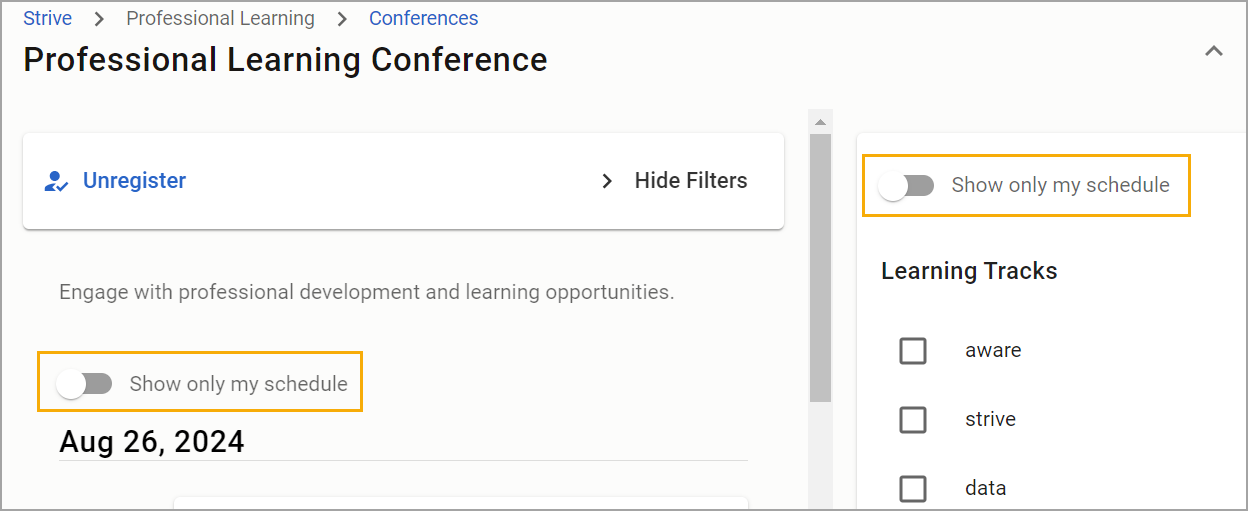 View Enrolled and Completed Conferences
Once you have registered for a conference and enrolled in a session, you can access My Professional Learning and see the session listed under Enrolled Courses.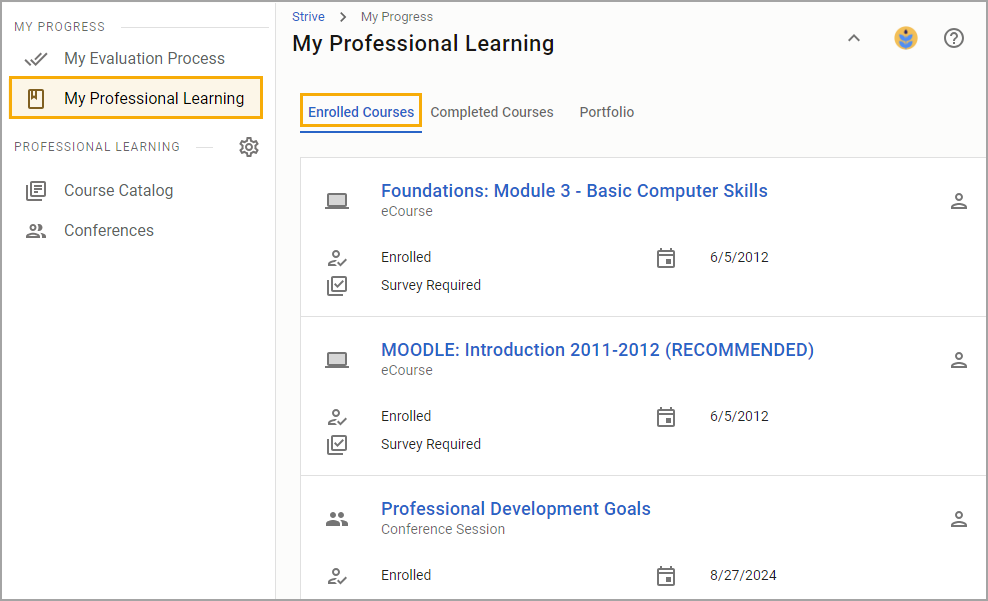 If you have already attended a session, locate it under Completed Courses. Each completed session will display the session's date, whether you earned or were denied credit, and the credit types earned. You can download a certificate of completion for sessions where you earned credit.