Item Bank Reports are available in Aware.
To access the report templates, navigate to Item Bank and click Reports.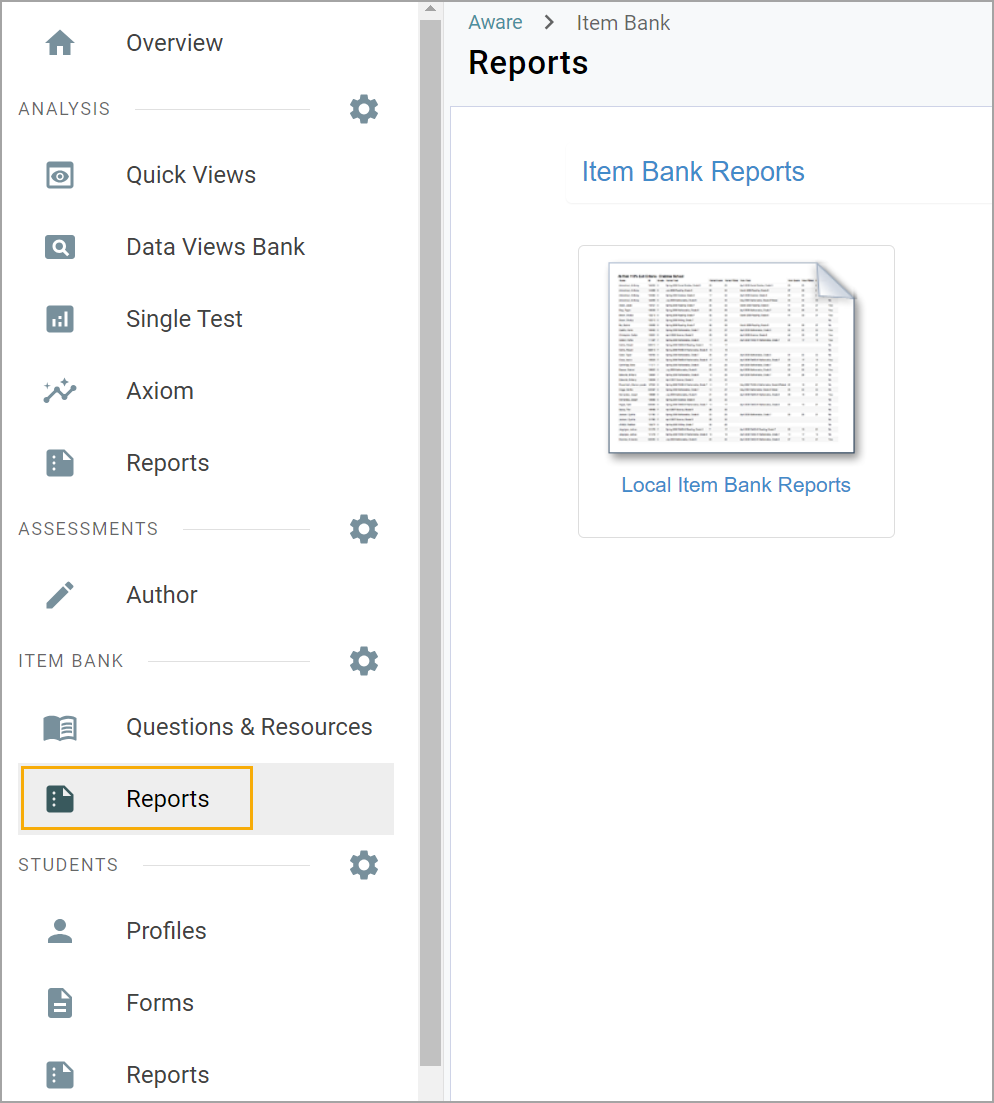 Select the Local Item Bank Reports option to open the Report template builder.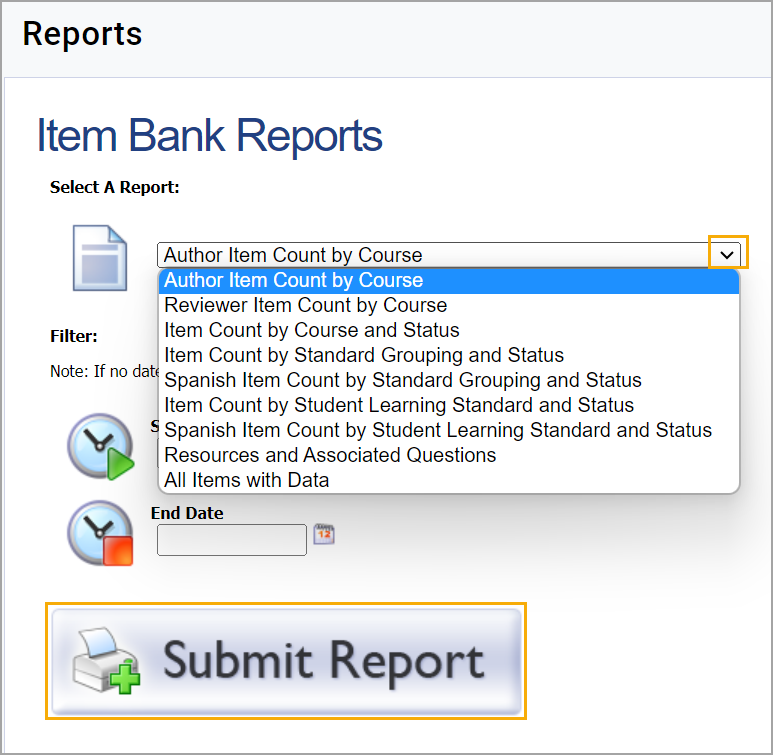 Select a report template from the drop-down menu filter. Enter Start and End dates if desired.
Select Submit Report to download a CSV file with the requested information.