To administer an online test, you will now reserve an active and available assessment.
Note: Online testing should be completed in the latest browser versions. Eduphoria cannot guarantee functionality in older versions of browsers.
In Aware, select Administer under Assessments.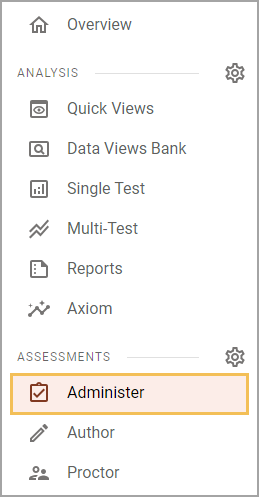 In Classic Aware, select Test Available under the Analyze tab.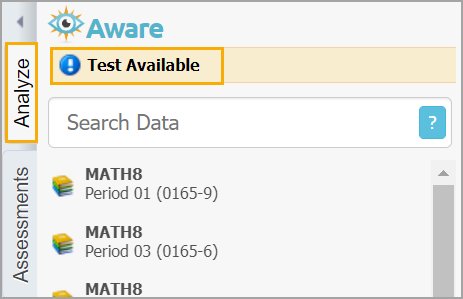 You will see a list of assessments under Tests Available.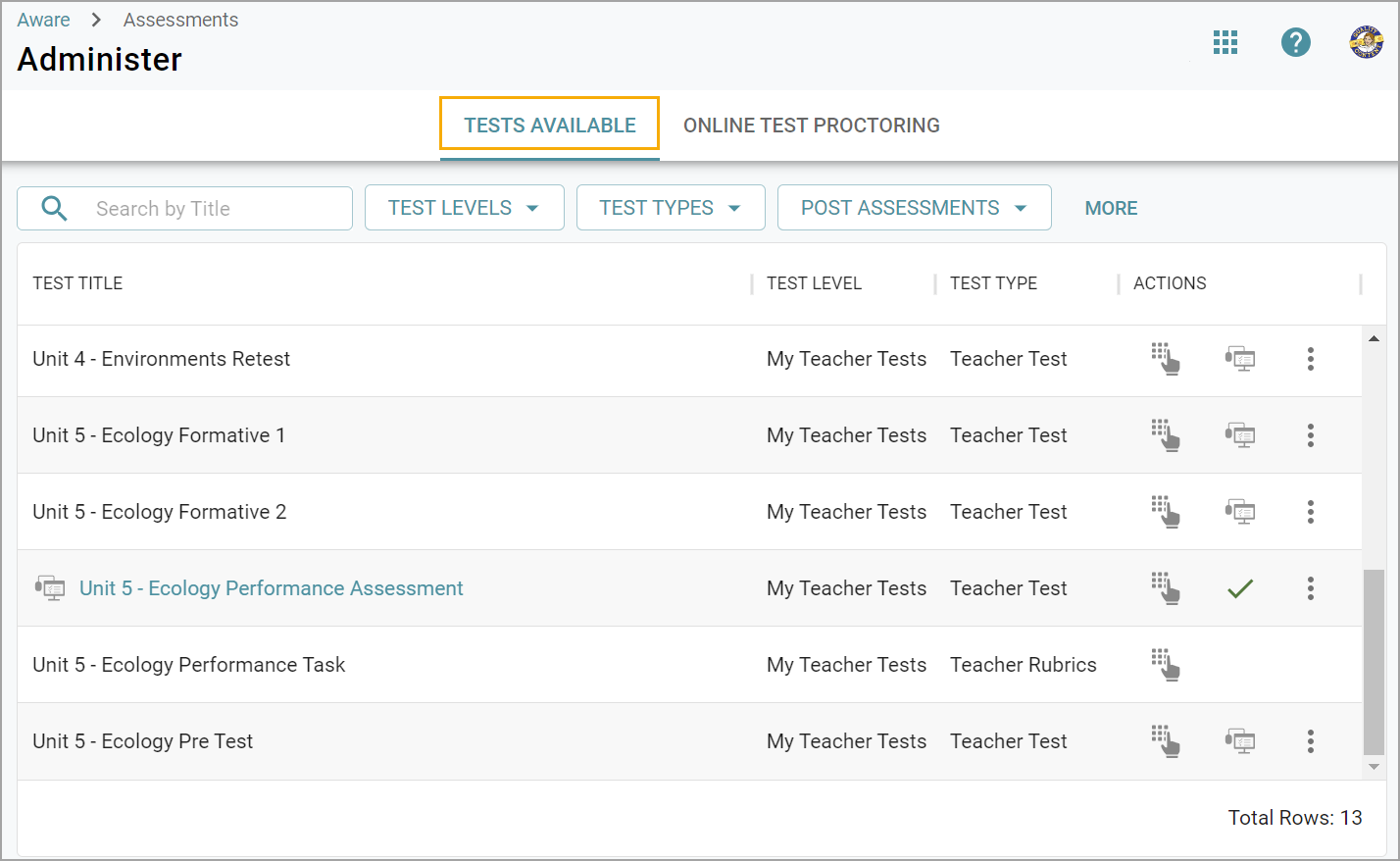 To make an online assessment available for students, click on the Online Test Proctoring tab and expand the desired class(es). Check the Select All box to activate the online assessment for all students or check/uncheck individual students. You can also choose Start All or Start Selected, as well as Stop All once the assessment is complete.
Teachers can also monitor the status of students as the online test progresses.
Note: Once the Online Test Proctoring button is selected, changes made to the student profile or updated student support imports will not be acknowledged by the testing software. Ensure all appropriate supports are assigned prior to the proctoring of the assessment.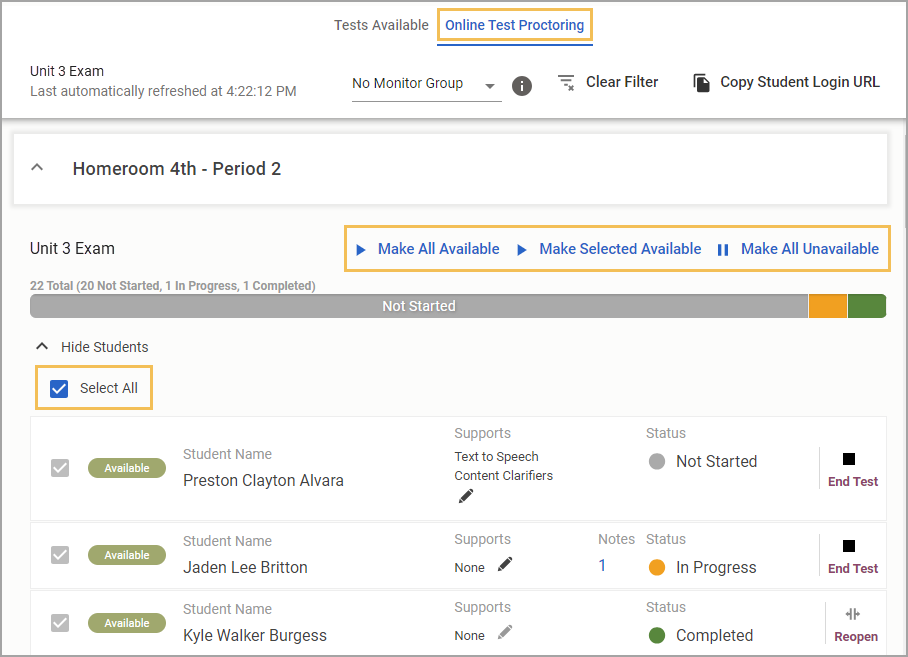 To administer the assessment to students in personal, campus, or district monitor groups, select the drop-down menu to choose an appropriate monitor group. Test authors can filter an assessment to students in monitor groups within its Administration tab.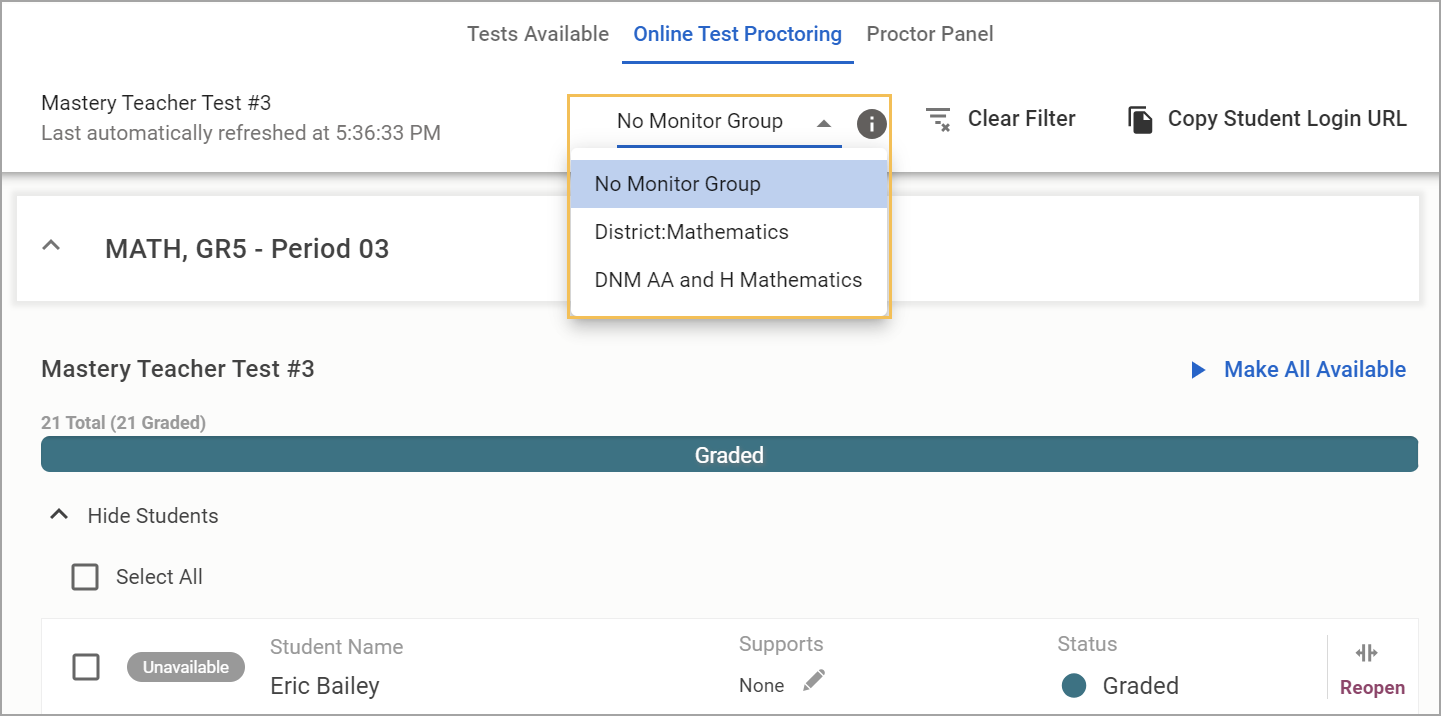 If an online test is Available to any student and you click on Online Test Proctoring to turn off this option, a warning screen will show. There will be an option to keep the test included for proctoring or to make the test Unavailable for all students.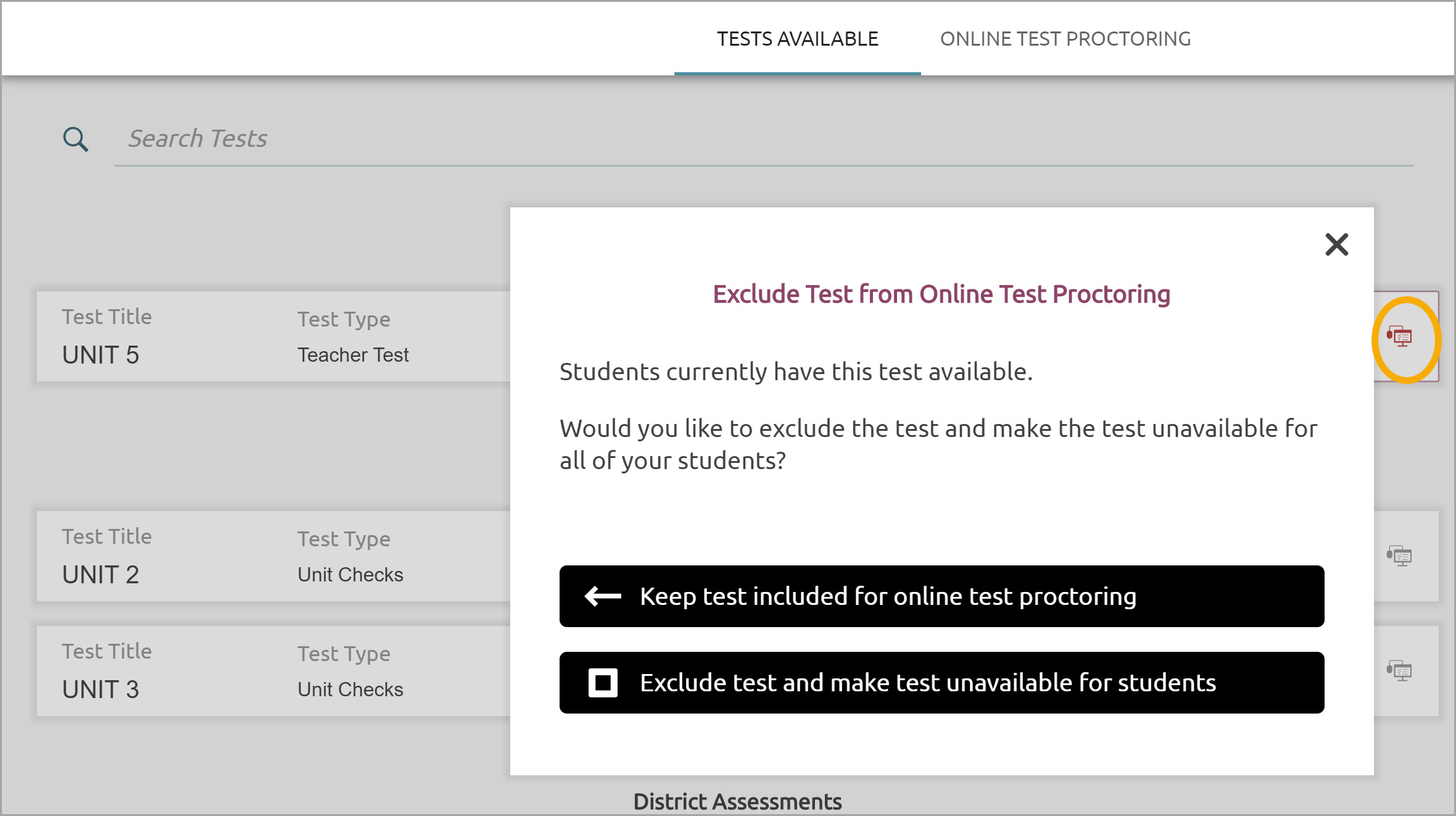 There is a button located at the top right of the proctoring screen that enables teachers to copy the student online testing URL.

If a test will be given over multiple days, teachers should notify students to exit the test manually instead of the teacher ending the test without warning, forcibly closing the test to students. This process will allow the answers to save properly and prevent potential data loss when the test is reopened the next day.
Student Status
There are five different statuses a student can have while taking a test:
Not Started: Student has not started the test.
Inactive: Student has started but is not actively taking the test, or student has closed the test using Exit Test without submitting.
In Progress: Student is actively taking the test.
Completed: Student has submitted the test and is awaiting manual grading.
Graded: Student test is graded.
Teachers will be unable to view the student's constructed response answers if the student is currently taking the test online. Once the test is submitted for scoring, the responses will be visible.