Based on the evaluation system used by your district, scoring options are available for your use. For example, in Texas, T-TESS is a growth system with the focus on advancement from one level to the next, and scoring is not required. If you are not using T-TESS, you may use scores that require customization for advanced calculations. You will first need to turn on scoring for that template, and select your scoring options.
Setup Advanced Calculations
Go to Appraisal Settings/Evaluation Templates, and open the template you want to score.
On the Template Information tab, you will change This Template is: to advanced, with calculations.
That will open up the Score Method options for you to select.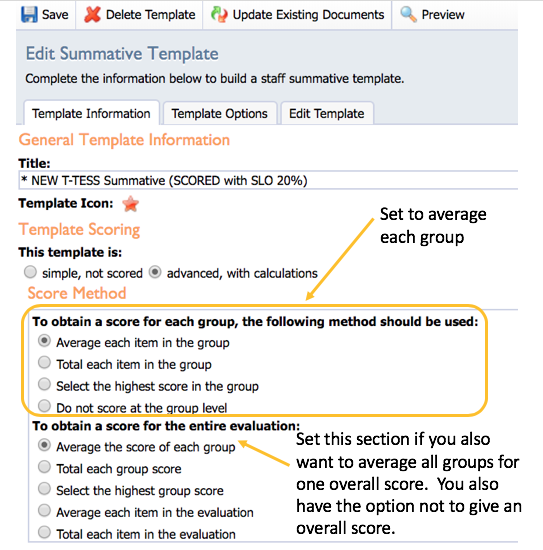 After that you have to add the scores to the columns on each of your matrix questions. You will need to do this for EACH individual matrix question. There is not a way to apply to all. You can set your scores with whatever number of points per level that you like.

IF you decide to score the document as a whole, you will need to determine your score ranges based on the number of questions that you have, and then enter those in the Walkthrough Scale.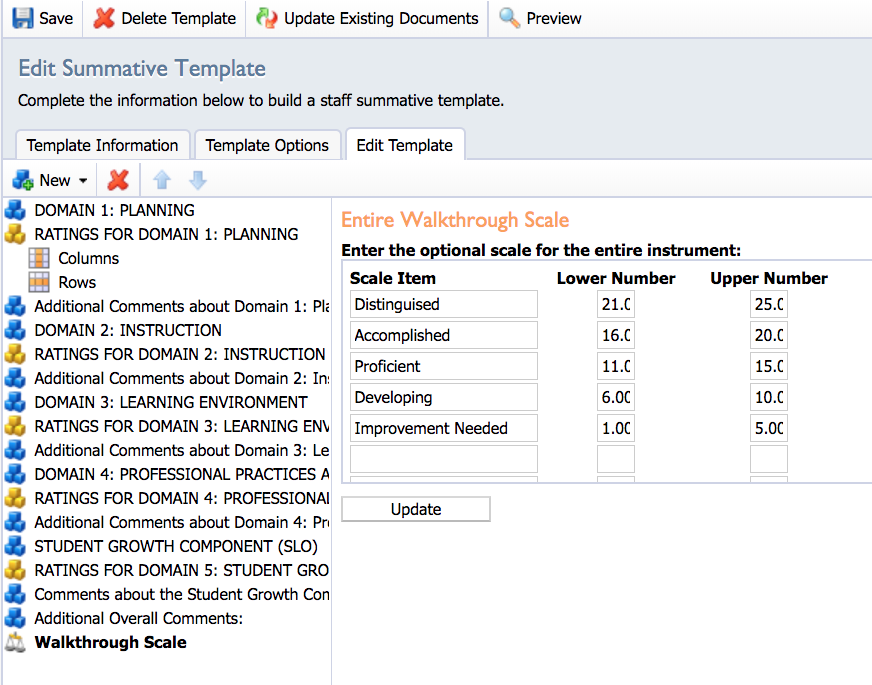 It is recommended that you use the template a few times to test the math and make sure that your scores and scales are working the way you intended.
NOTE: The Domain Ratings will appear at the top right corner of each domain.

To view the OVERALL RATINGS, you need to click on the print button. This will display the .pdf version of the evaluation and will show the overall score for the document.