Aware offers a basic calculator and is further powered by three Desmos Calculators. Teachers may enable a calculator support for students in the Online tab of the assessment. Learn more about enabling and managing additional student supports and capturing calculator time, support usage, and test medium.
Note: The Enable calculator setting gives all students access to the selected calculator. To ensure the basic calculator is available only to students who need it as a support, select the button next to Basic before disabling the calculator as a whole. Disabling the calculator in these test settings will remove the calculator support for all students except those who have already been assigned that support.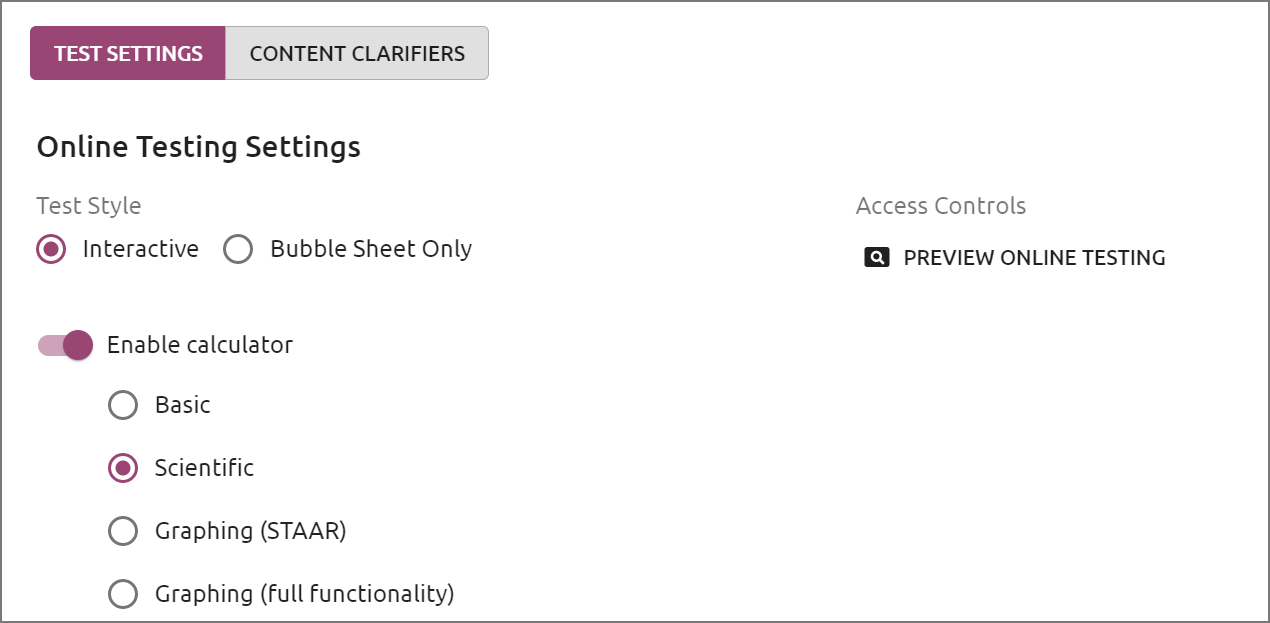 Eduphoria Basic Calculator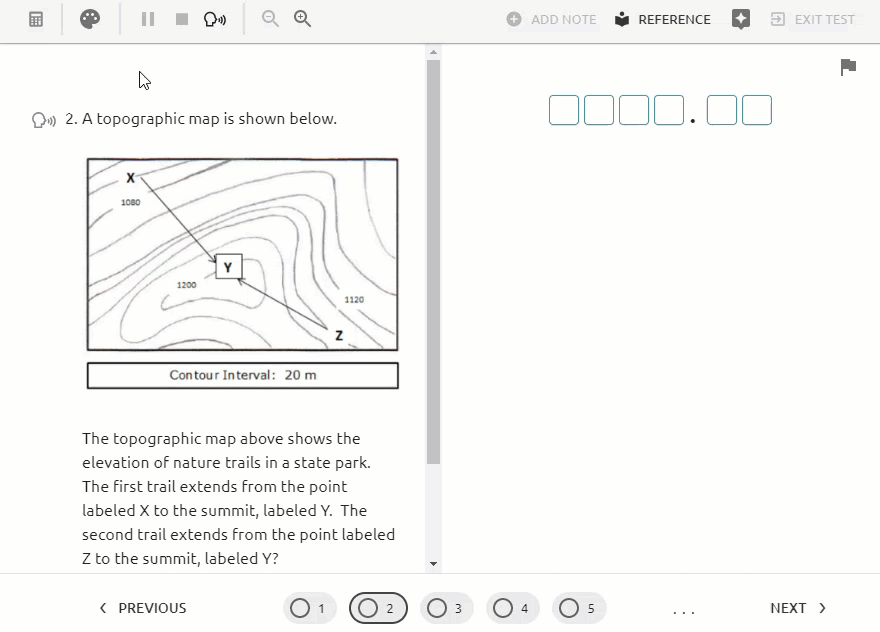 Desmos Scientific Calculator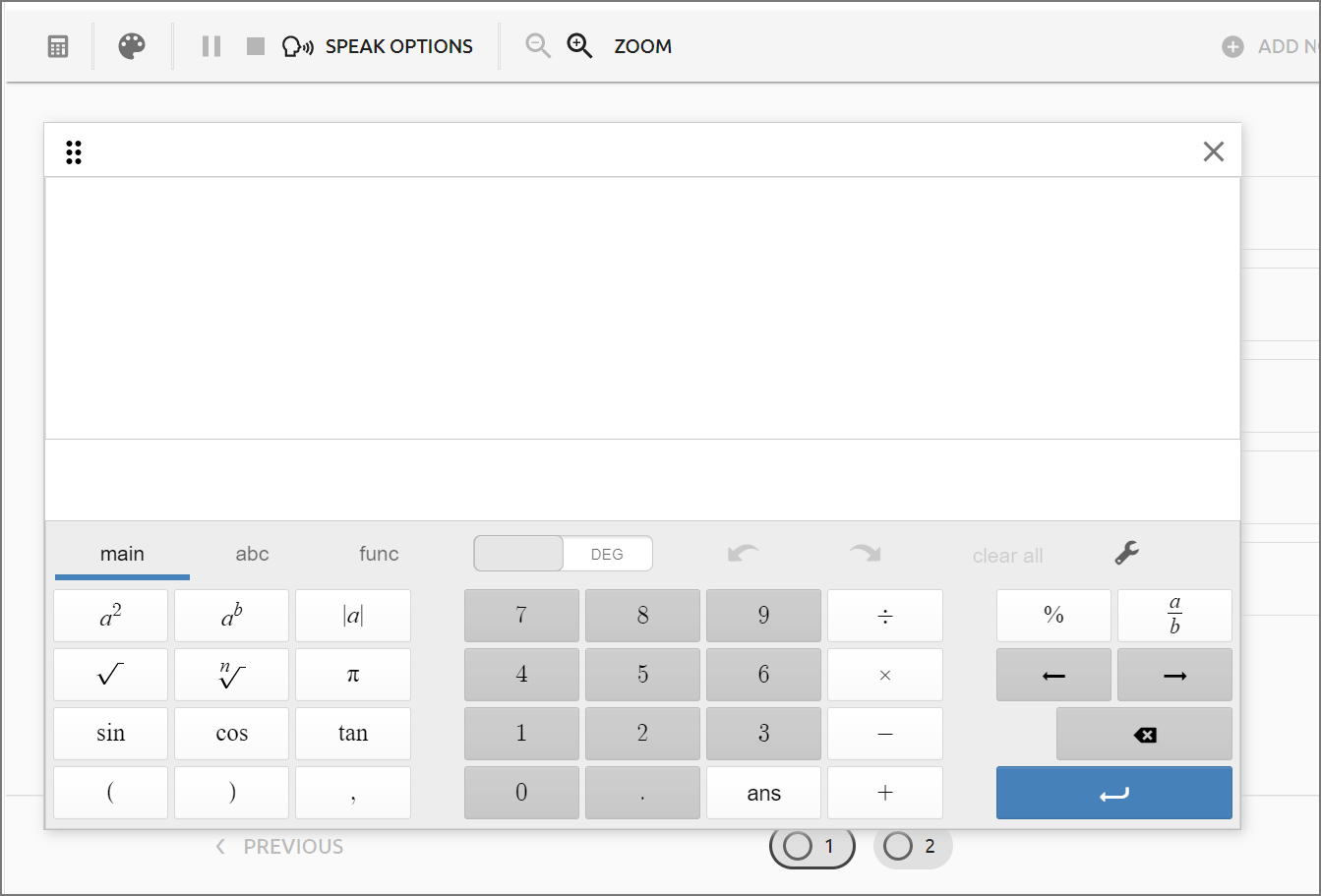 Desmos Graphing Calculator
Two types of Desmos Graphing Calculators are available for online testing. One is a fully functioning graphing calculator, and the other has built in limitations to be a STAAR-compliant graphing calculator.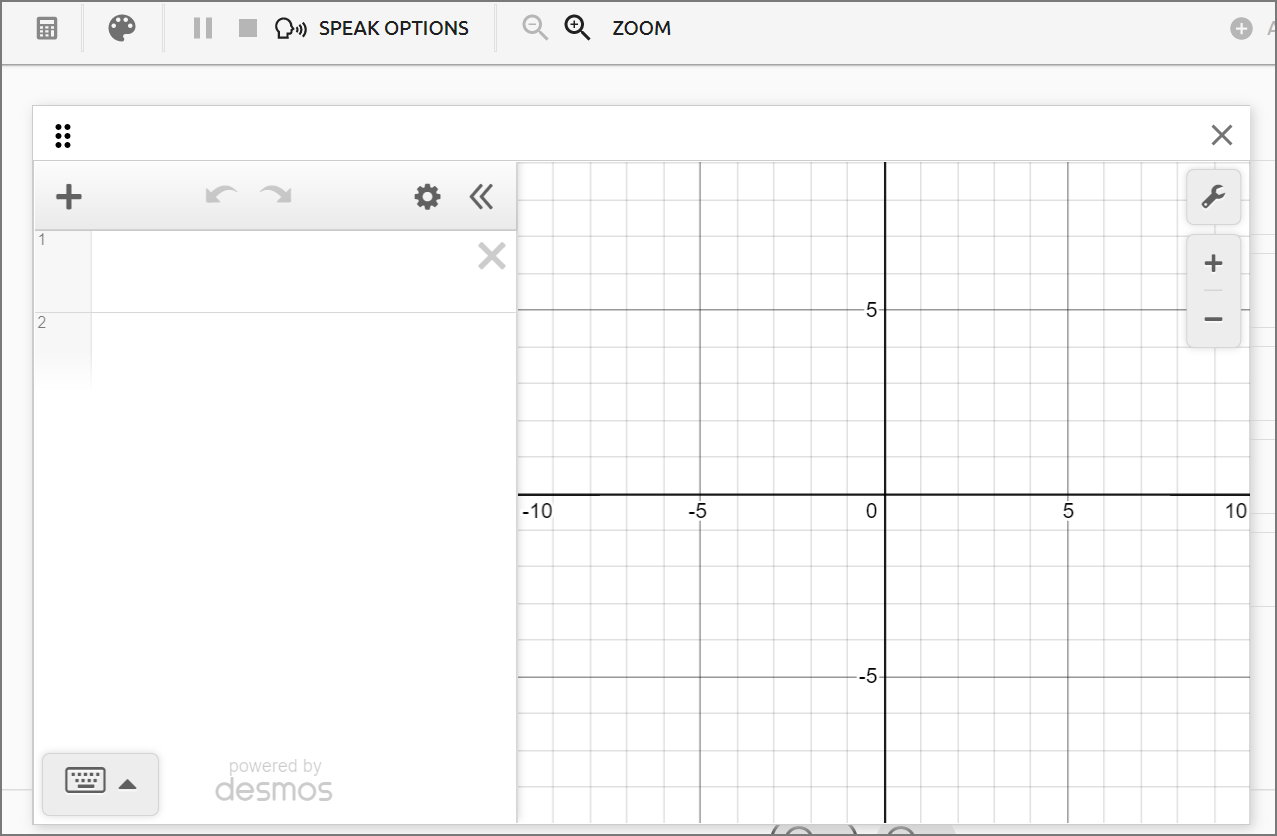 For more information about the Desmos calculator, visit these resources:
If the calculator doesn't load correctly in the assessment, contact Eduphoria support at support@eduphoria.net. For help with functionality issues, contact support@desmos.com.
Desmos and related trademarks are property of Desmos Studio PBC.