A feature available in Strive is to create Professional Development Levels awarded based on amounts of credits earned. This feature can be turned on or off in the Features tab for Workshop Setup.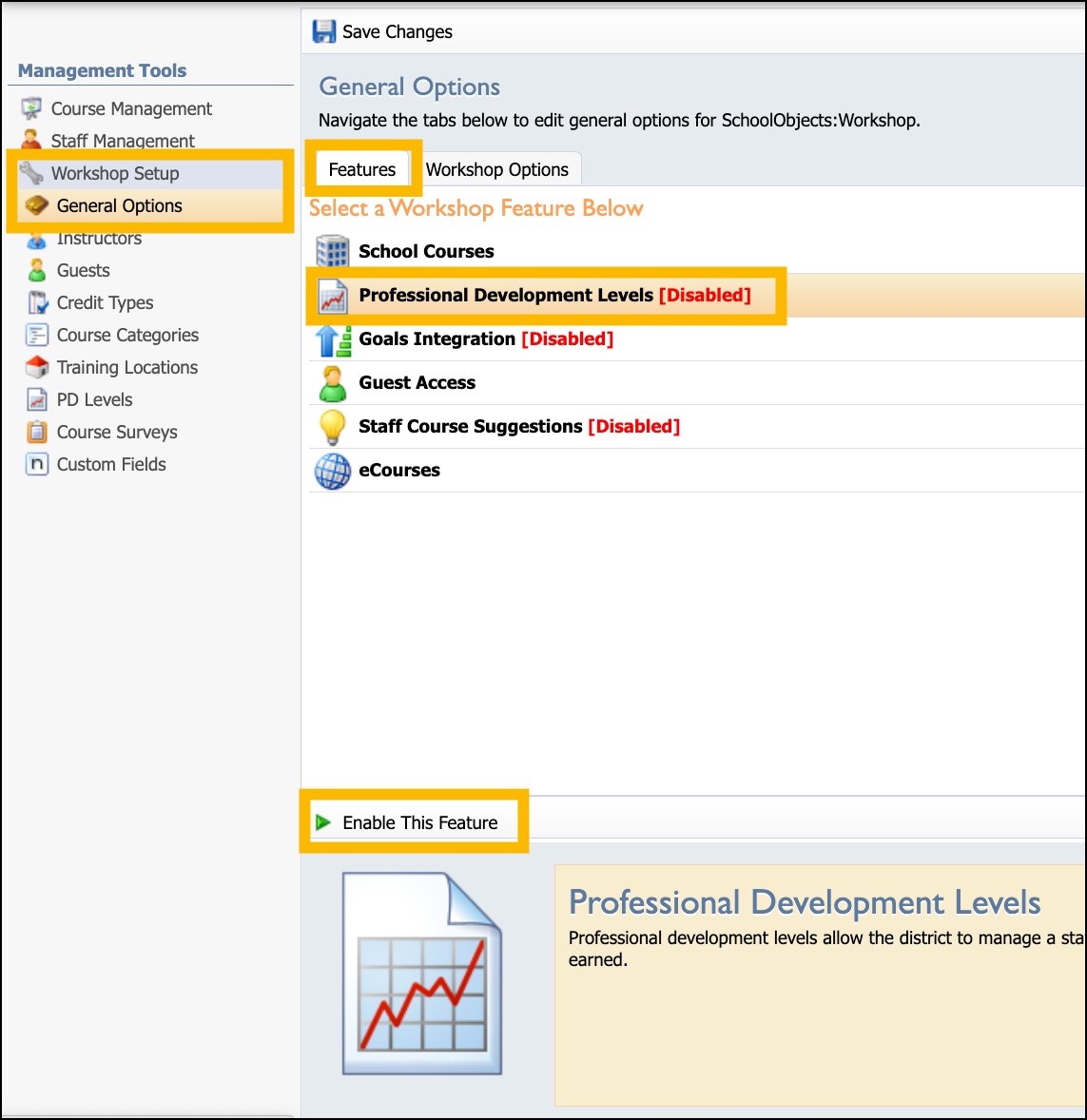 Once enabled, PD Levels appears under Workshop Setup to manage for defining levels and amounts of credit for each level to be used. Click the Add New Level button to add a level and begin managing options.
The General tab allows you to edit the name, description and optional icon for this level.
The Credit Requirements tab allows you to enter the amount of credits needed for each Credit Type to meet the PD level.

The bottom section details how the level request approval process is needed. Staff members will need to complete the step to Request a Professional Level Entry and the section in this setting is what the approval process is after the request is made.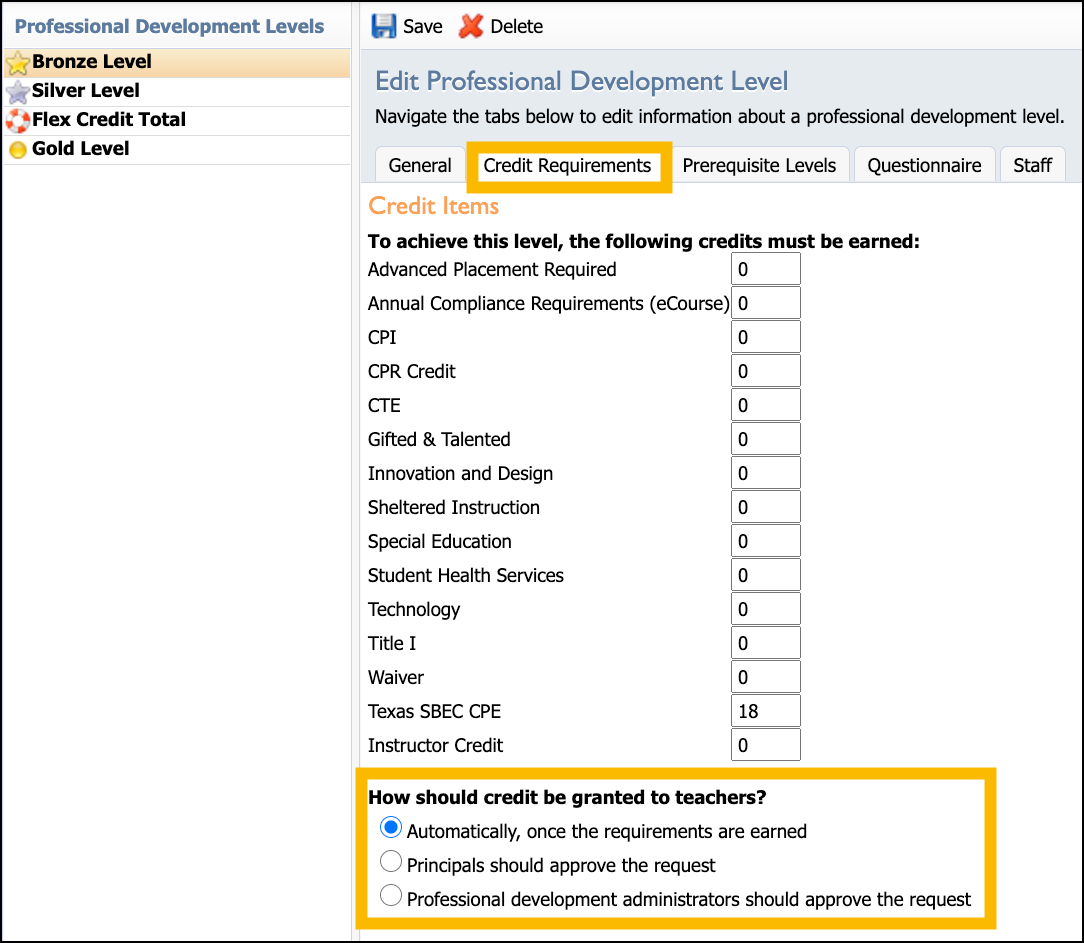 The Prerequisite Levels tab allows you to create multiple levels to allow staff to qualify based on credits earned over time as they progress from one level to another.

The Questionnaire tab allows for a form to be completed by the requestor for the level entry. The form is constructed in this tab and attached to the level request for users to provide short or long text submissions.

The Staff tab allows the PD Administrator to search for users and assign or remove levels as needed. They can even adjust a calendar to award level for a more specific date.