Quick Views and Data Views Bank in Aware allows test creators to access, manage, and save views of assessment data tables. Users with a saved data view can search, manage, and favorite saved data tables. Access to certain saved views is rights dependent.
Quick Views
Click Quick Views in the navigation.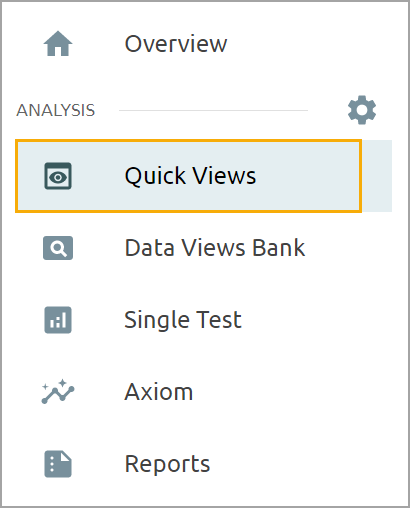 Search by Title, Years, Grades, Subjects, or Test Types. Click the Reset Filters button to return to the assessment list.

Select Analyze Tests to open the drop-down menu of viewing rights. Teachers will see All My Students instead.
Click on the title of a test to access the template drop-down menu option. Select a single test or up to 20 tests to compare in a view.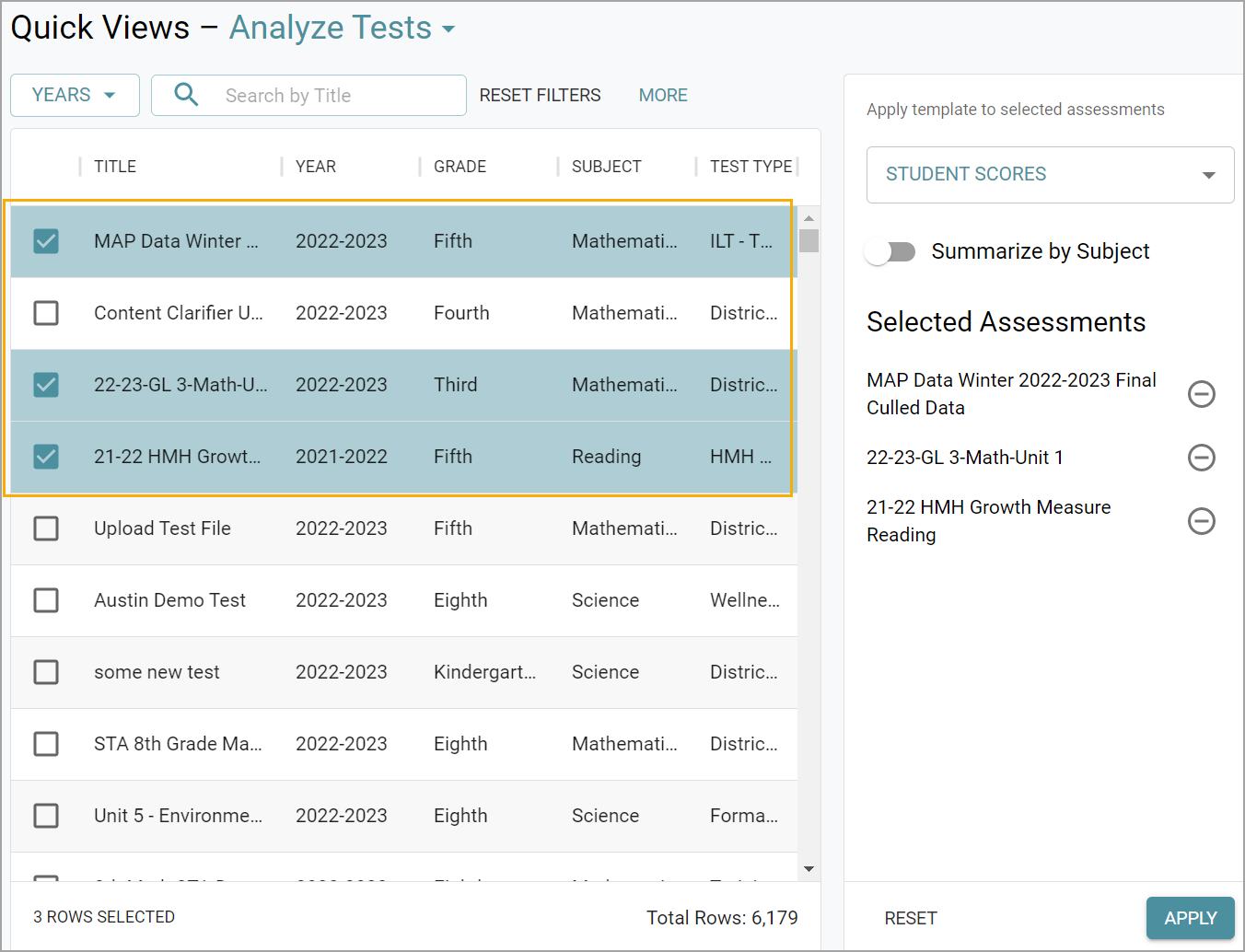 Select from the template options in the drop-down menu.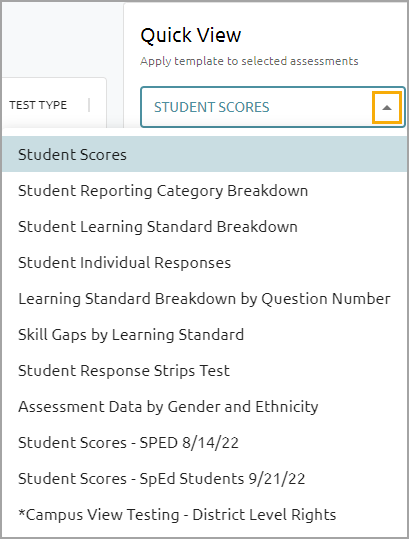 Toggle on Summarize by Subject if you wish to generate a summarized view across multiple assessments. Leave the option toggled off if you don't want to summarize the combined assessment data view automatically. You can edit the view regardless of applying the Summarize by Subject option.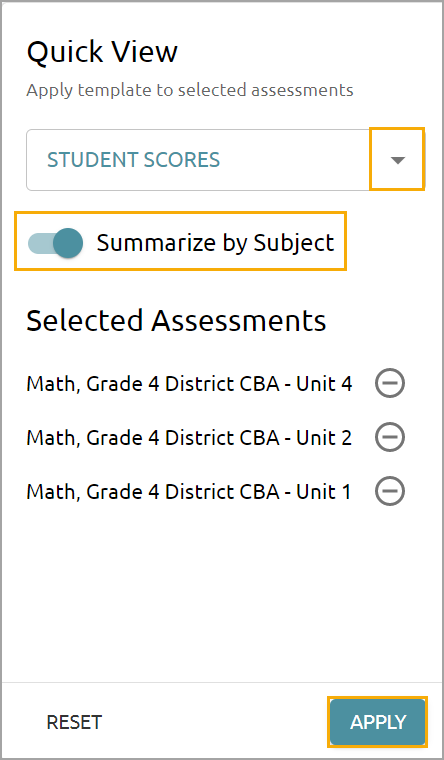 Utilizing the Summarize by Subject toggle will automatically trigger the Summarize Selected Tests checkbox and the With Subject Results selection. Choose these settings when manually editing a view after a view has been rendered.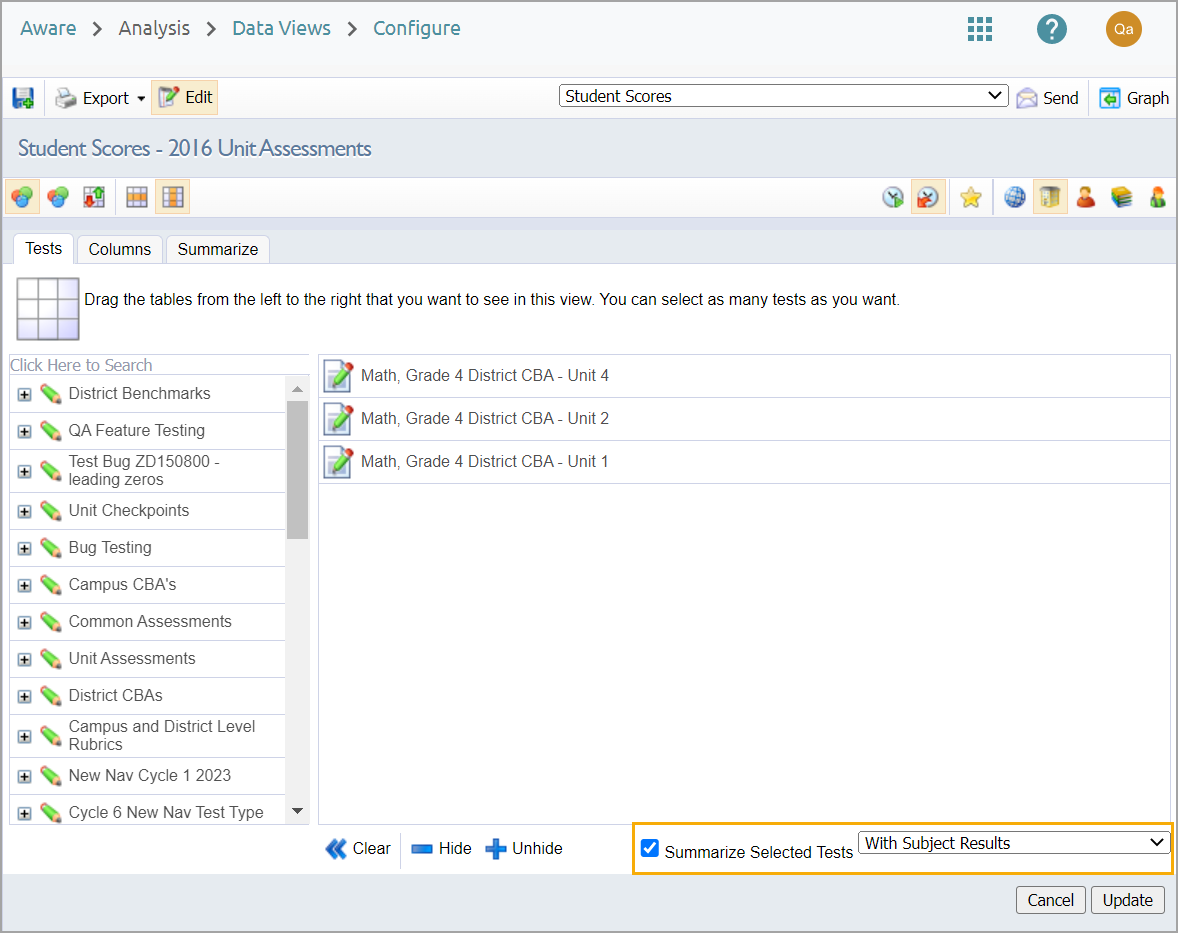 Note: The Summarize by Subject option closely mimics triple-click behavior in Classic Aware. This option summarizes by subject across groups instead of summarizing by subject across tests.
Click Apply to display the template in the assessment view. Below is an example of a data view with three assessments from two different subjects with the Summarized by Subject option applied.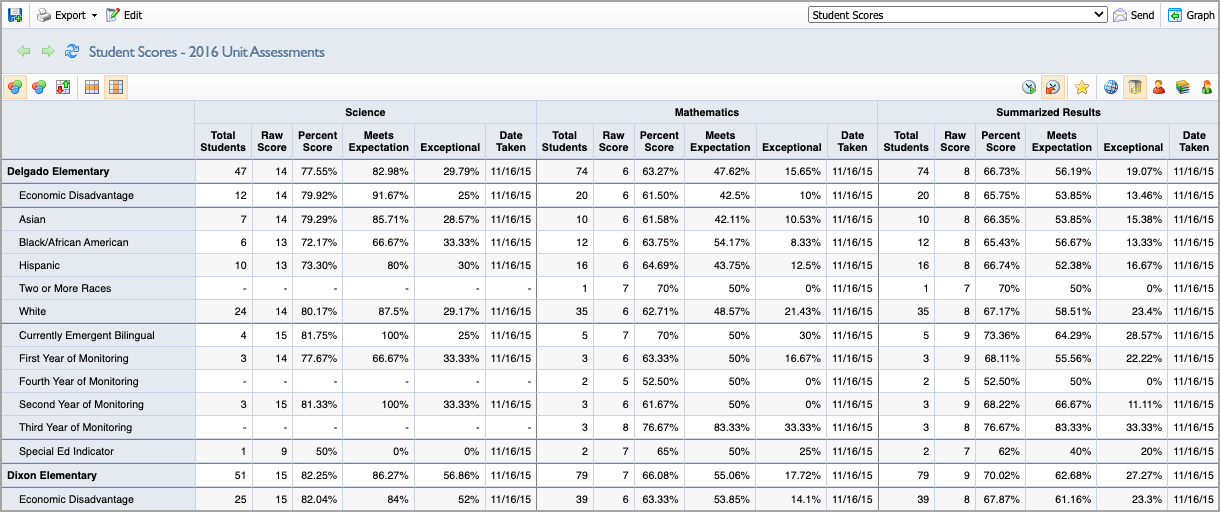 Data Views Bank
Click Data Views Bank in the navigation to access the Data Views.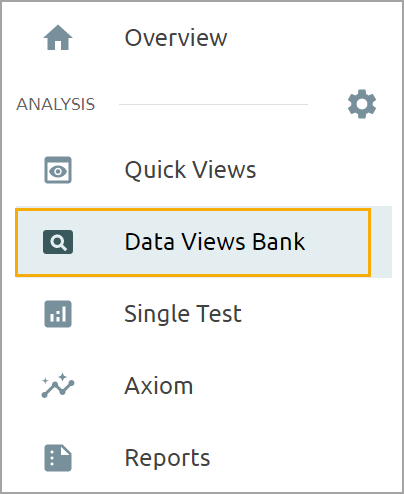 You can filter data views by View Type, Saved View Access, and Quick View Access. Data views are also searchable by title.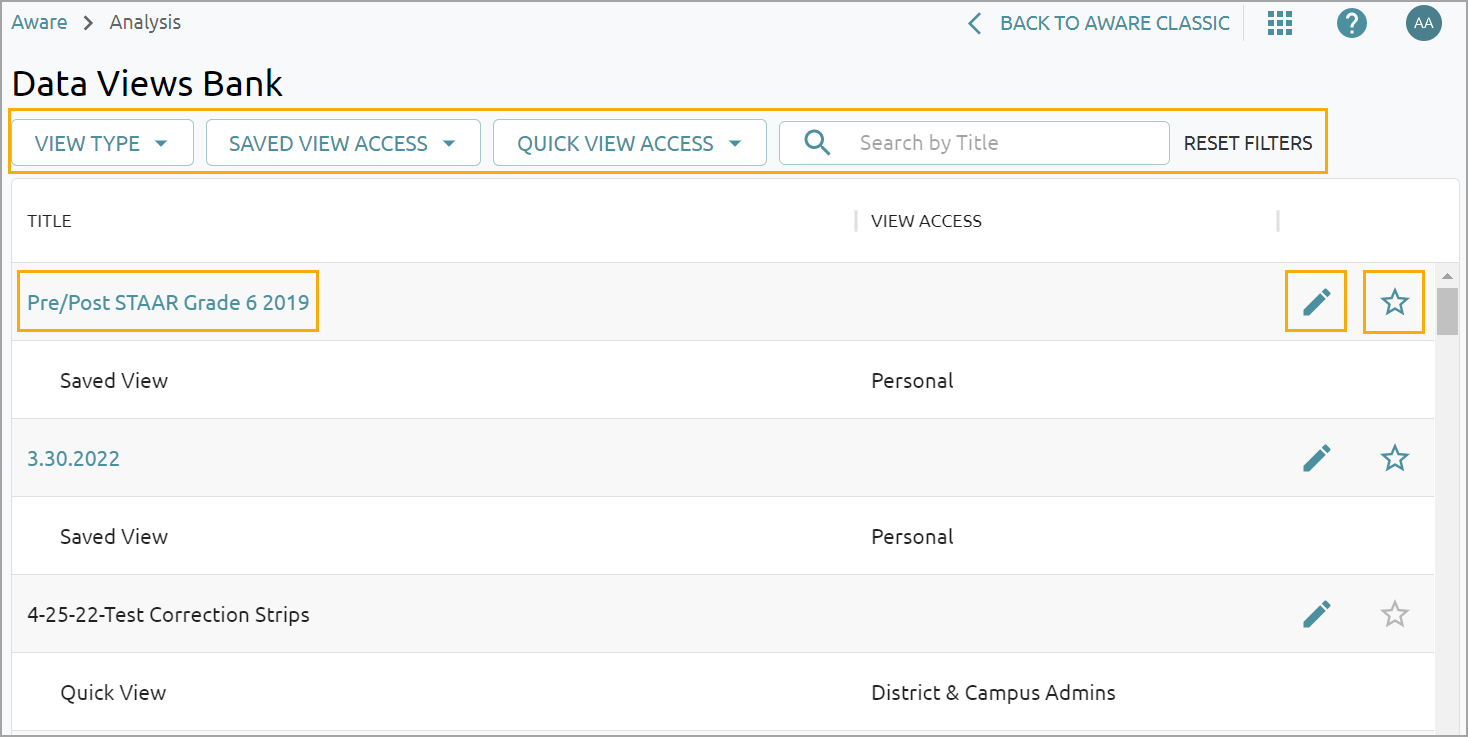 Select View Type to sort between Quick View and Saved View.

Select Saved View Access or Quick View Access to sort between viewing roles and rights.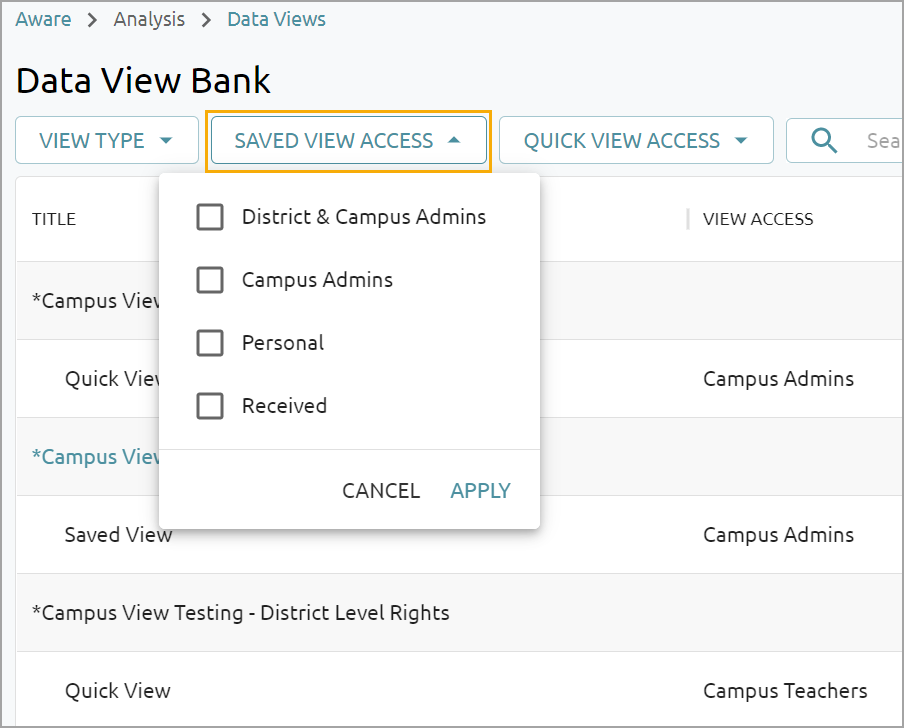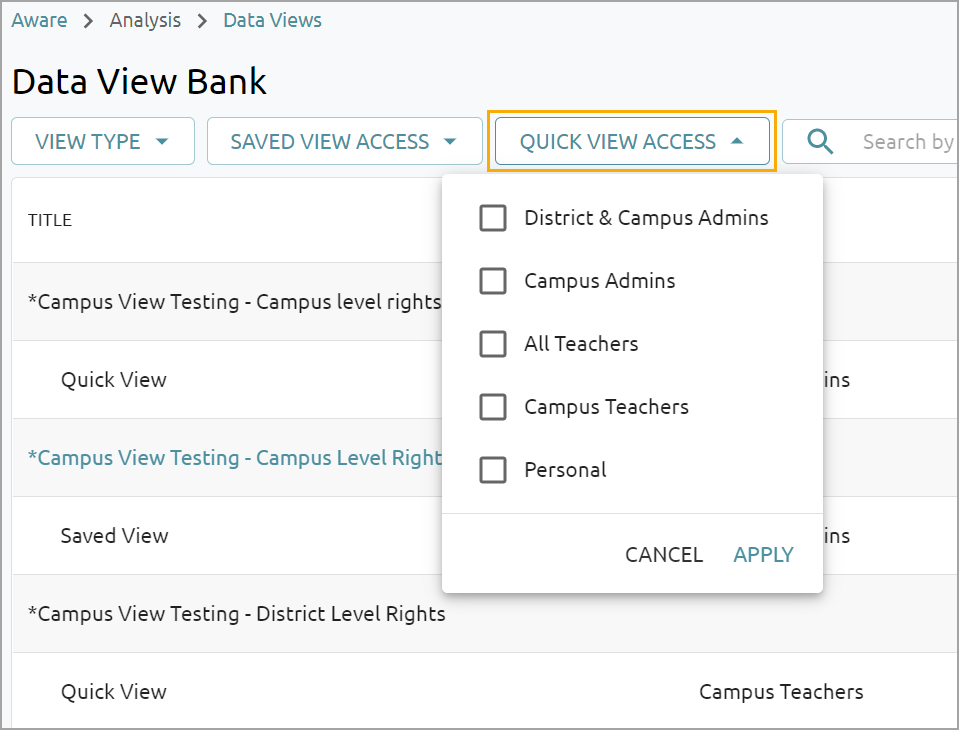 To view a Saved View, click on the linked view title.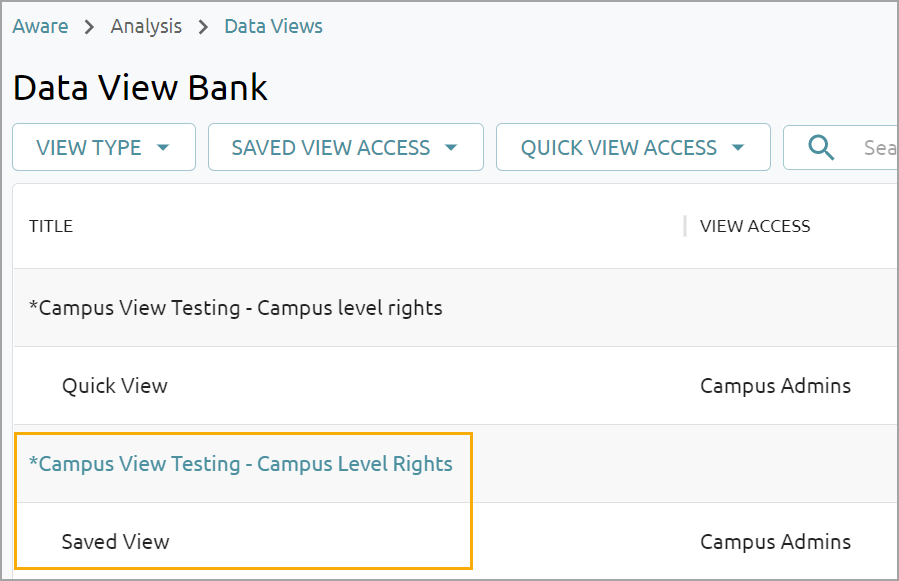 Views that do not have a link are not viewable but may be managed. Views without links have been shared as a Quick View only, not as a Saved View. Quick Views cannot be directly viewed from the data table because they are data templates applied to an assessment. Viewing a Quick View requires you to access test data and apply the desired template from the data views table.
Editing Views
To edit a view, click the Pencil icon. You can edit or delete a view as needed.

Some users may be able to view various Saved Views but may not be able to edit them.
Favoriting Views
Click the Star icon next to a Saved View to favorite the view. Favorite views appear in a short list on the data views landing page in the Data View Bank. Quick Views cannot be marked as favorites.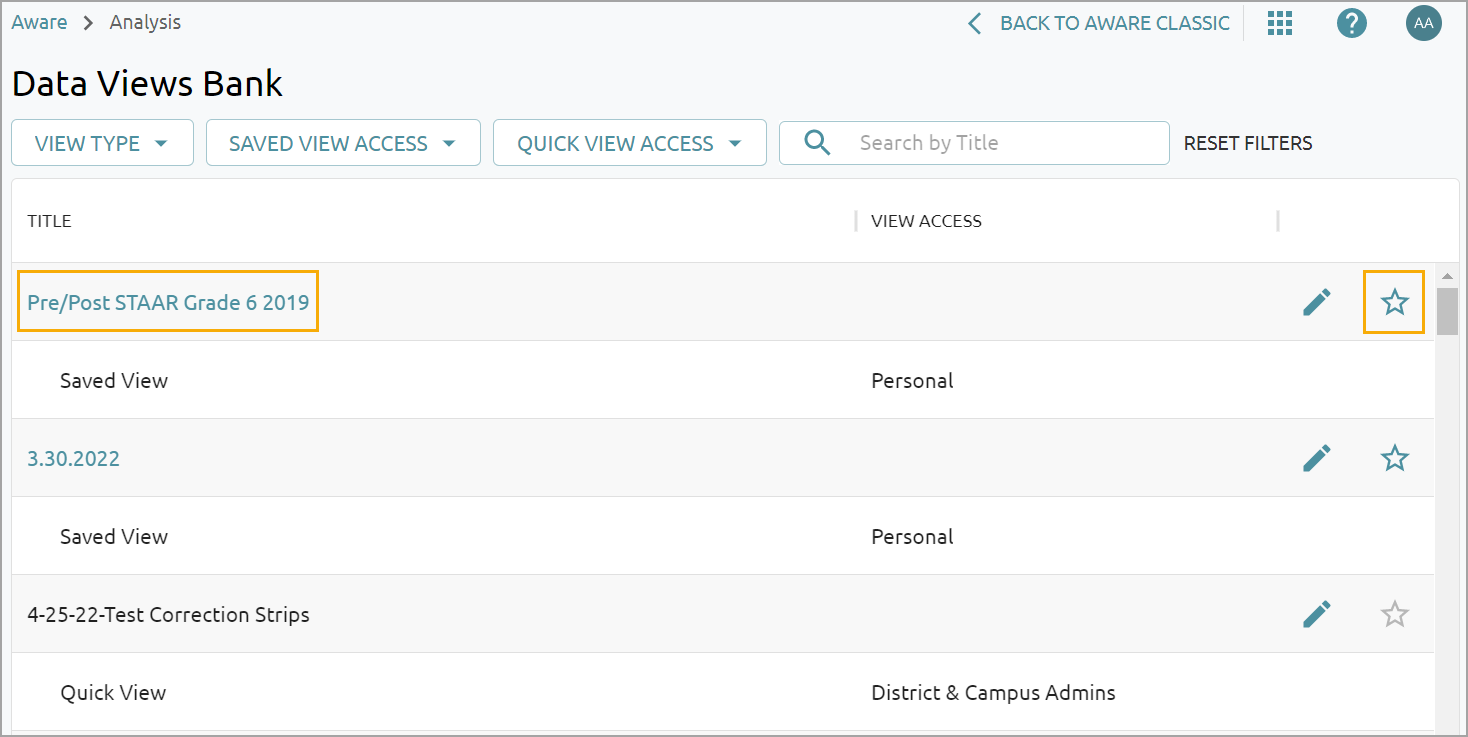 You can favorite up to five Saved Views.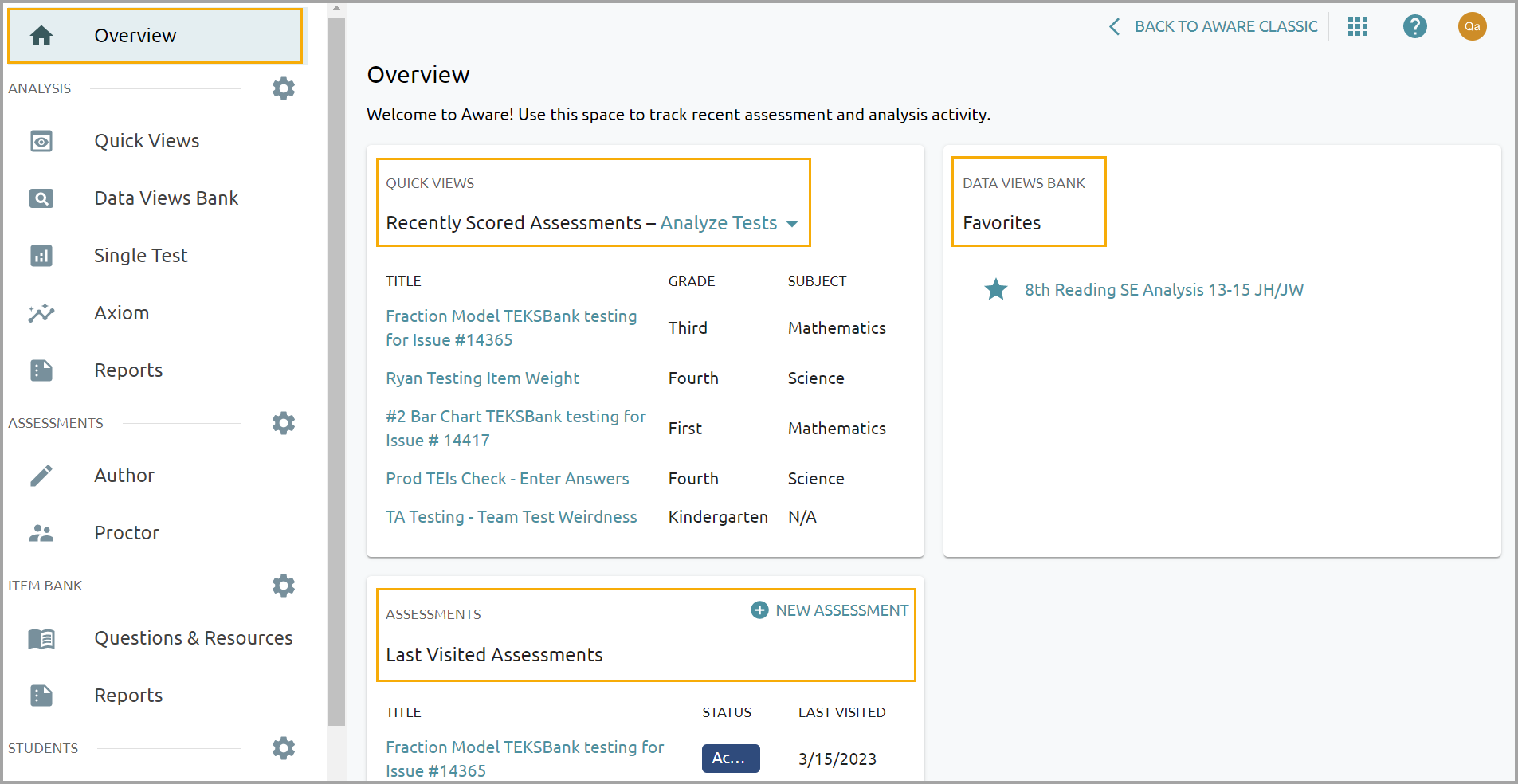 Manage Data Views Listed Side by Side
The Manage Data Views table consolidates formerly separated navigation into one spot. For example, a district administrator could easily have My Saved Views, District Views, Campus Views, and Received Views. Curriculum Views has been deprecated and is not available in Aware's new nagivation.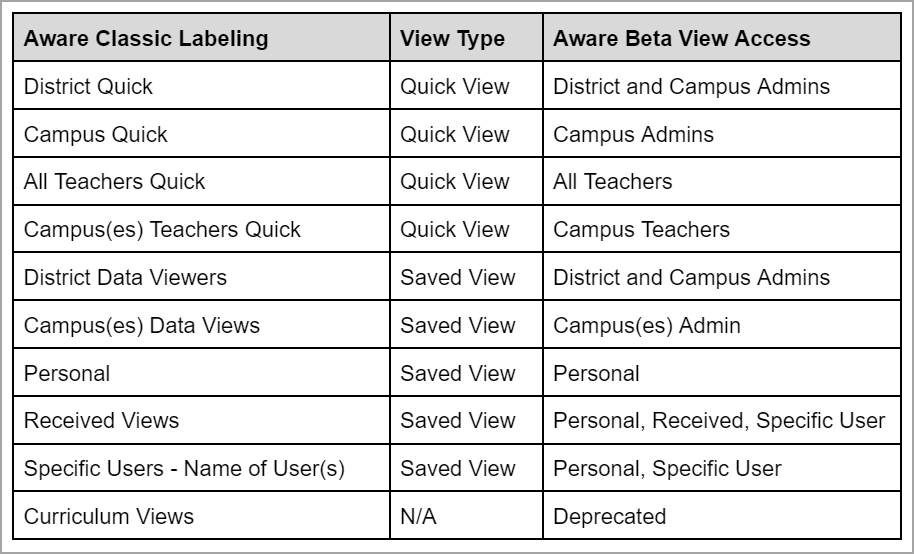 View Access
Aware has two distinct Types of views: Saved Views and Quick Views.
Saved Views include Campus, District, Received, or My Saved Views in Aware Classic navigation. All views found under My Saved Views also receive the Personal access label.
Quick Views

are all views found in the quick views template drop-down list when accessing a data view for a specific assessment.
Each of the view types has a level of View Access. Not all view types can be shared with all groups. For example, the owner of a saved view can only share that view with others belonging to the same campus(es). See Sharing and Sending Templates and Views for more information.