Navigate to the Item Bank settings gear and select Approve Pending Questions.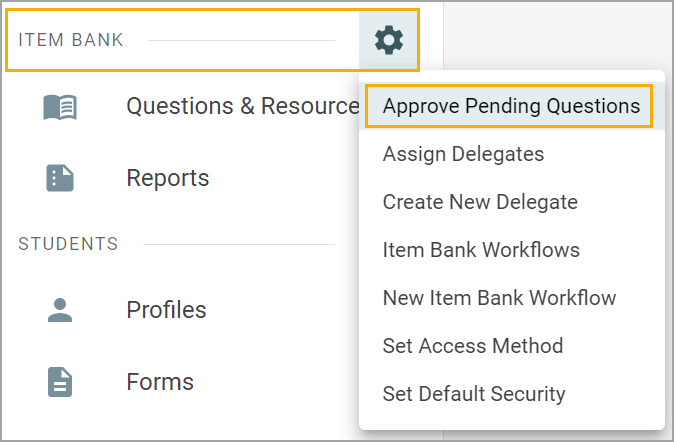 Items awaiting approval appear Approve Questions or Approve Resources in the associated course's folder.
Approvers may choose from the following actions:
Reject

: Sends the question back to the creator

Approve

: Sends the question to the next approval step

Publish

: Publishes question, skipping over all other approval steps

Link

: Links question to a resource

Edit

: Opens question editor

Delete

: Deletes the question completely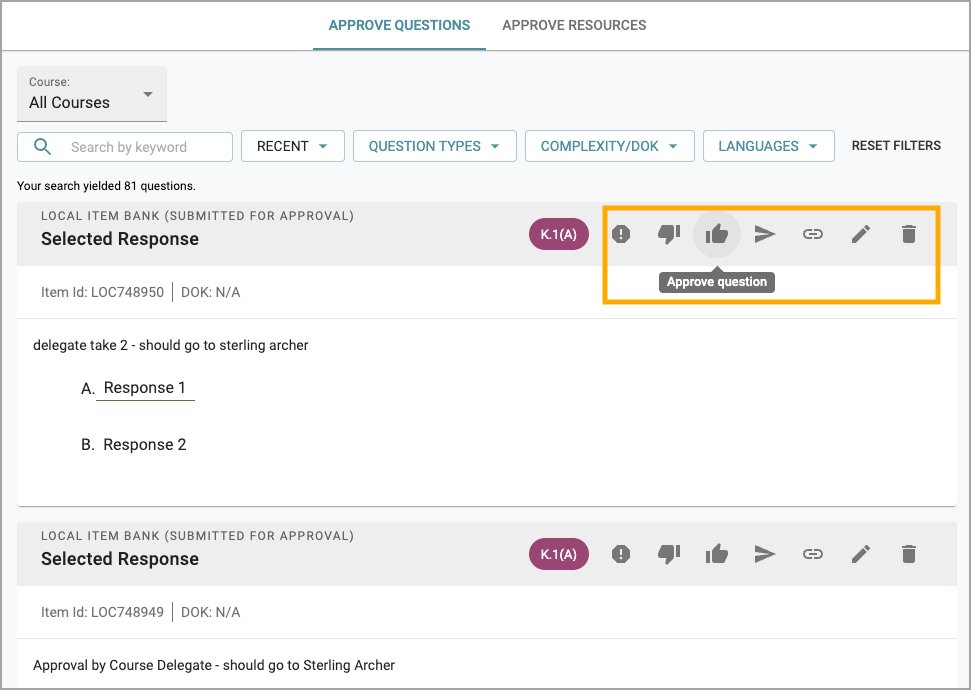 Approvers may edit questions within the approval screen. Formatting, question type, standards, and resources are all available to edit.