Approving Requests
Request types can be configured by Helpdesk Managers to set principals as approvers. When a staff member submits a request, the department technicians are unable to review this type of request until a principal approves it. To review requests for approval, click on Pending My Approval under Other Support Requests.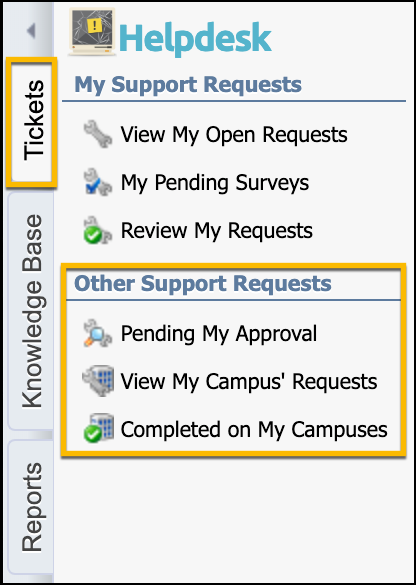 Pending My Approval
Request types requiring campus approval will be displayed in this section.
Click on

Pending My Approval
Select a ticket displayed in this section
Click on the

bar

for approving/rejecting the ticket request
Select the option for the ticket request.

Choose Approve Request to allow the ticket to be submitted to the appropriate technician or Reject Request to deny the request. Once you approve or deny the request, it will be removed from the Pending Approval list.