School Forms
School forms are created and managed similarly to district forms. However, these forms are created under "School Forms" and are set for one specified school to access.
Click on Create a New FormSpace Document
Click on School Form
Enter a Title and select the campus that will use the form
Click Create & Begin Editing button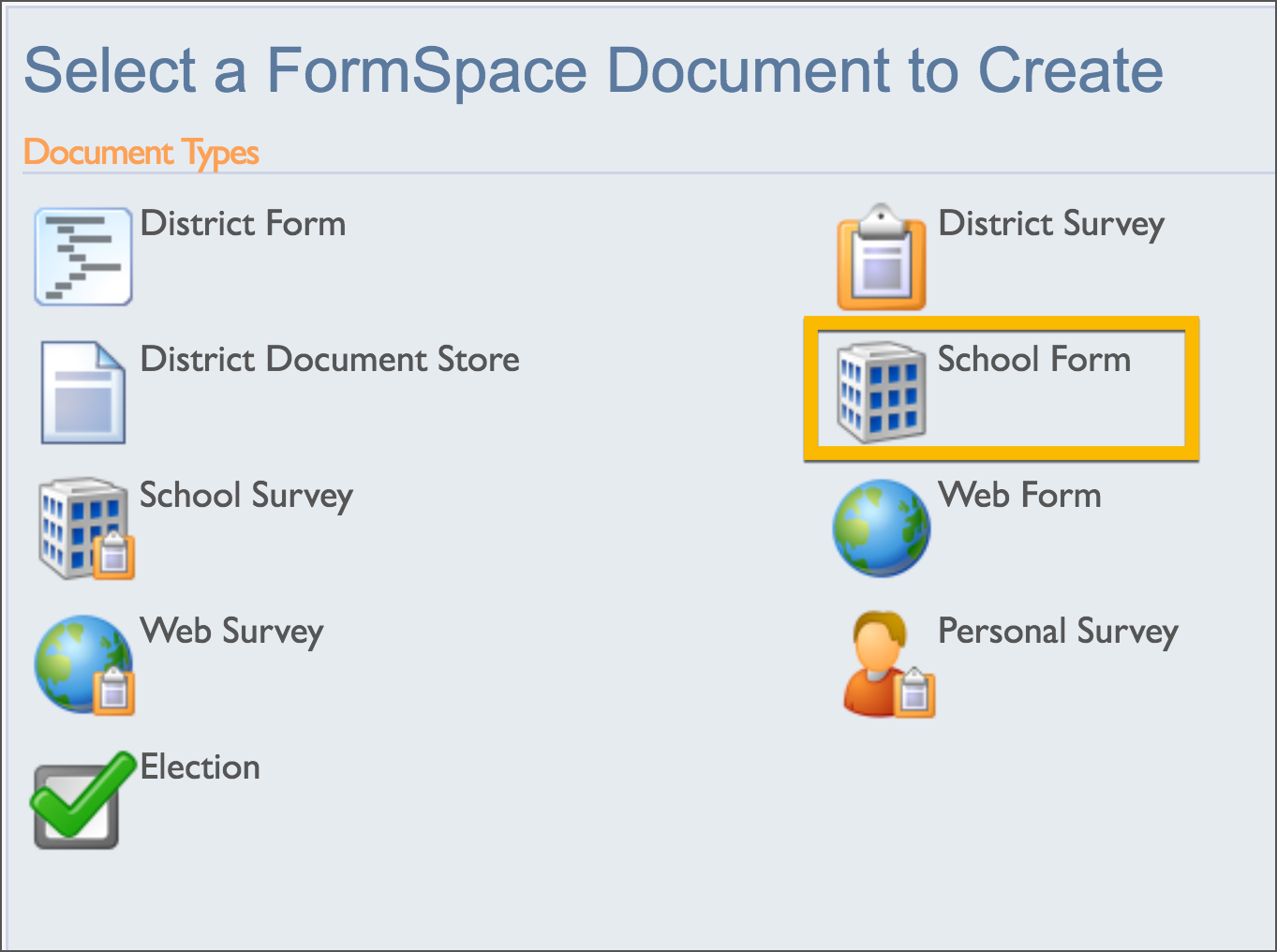 When an end user submits a School Form, only the forms associated with the user's school will appear. First the user will select a form category that has been created at the district level. Then the user will select the specific form to complete.
All School Forms will be tagged with the name of the school under the form title. District Forms will also appear within the same category, but they will not be tagged with a specific school name.