Staff members with the Edit Student Test Scores right can add or edit test scores on Student Profiles under the Tests and Scores tab.
Note:

Use the Edit Student Test Scores right with caution so that the validity of the test scores will be maintained.
Step 1: Log in to Aware, then select Profiles under Students.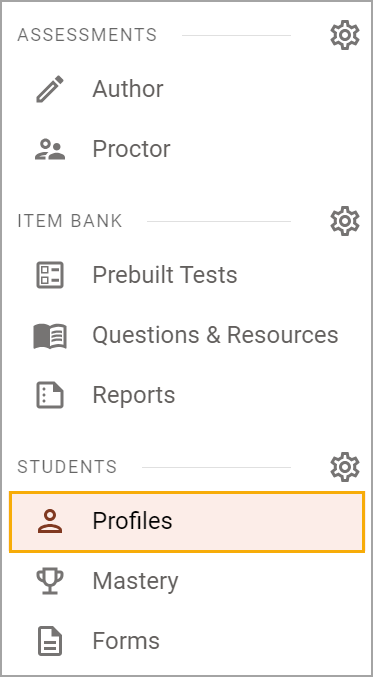 Step 2: Search for the student and select their name.
Step 3: Select the Test and Scores tab in the student's profile.
Step 4: Select Enter Scores.

Step 5: Fill in the test information. Use the Plus button to enter additional test scores under any test. To edit an existing score, enter the correct information and the score will be changed.
Step 6: Select Save when finished.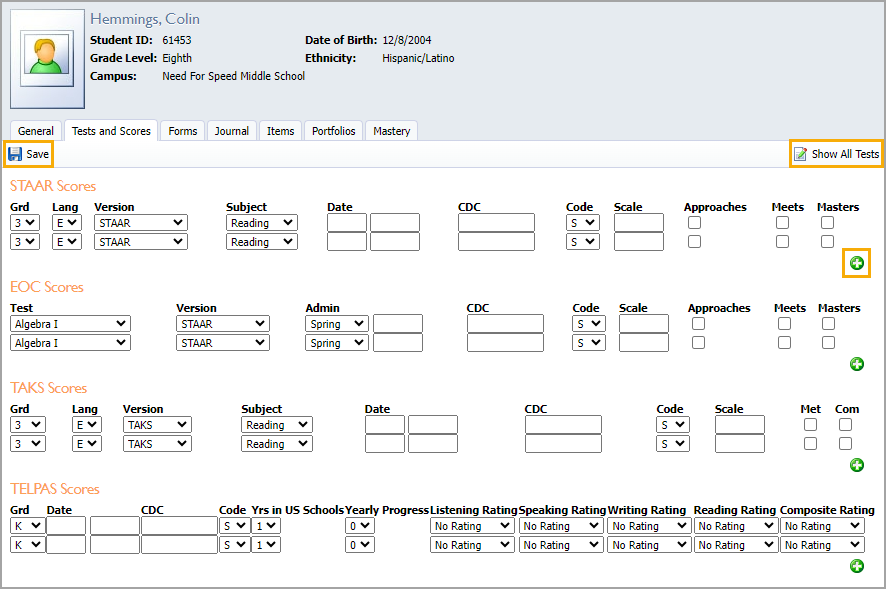 Step 7: Select Show All Tests to view the test information.