If your district is opting to use Innovative Courses for this year, the learning standards in our system may not be provided for these courses but they can be added at the Management level in Forethought.
*Note: These courses will not connect to Aware to analyze.
Update the Course Tree
Click on Manage Course Tree under Forethought Management
Select the location for where the new course will reside in the tree folder structure
Click the New Course button on the top menu bar
Enter the name for the course
Click the Save button
Repeat these steps as needed for the additional courses you will be creating
Click the Publish Tree button at the bottom of the screen when done creating courses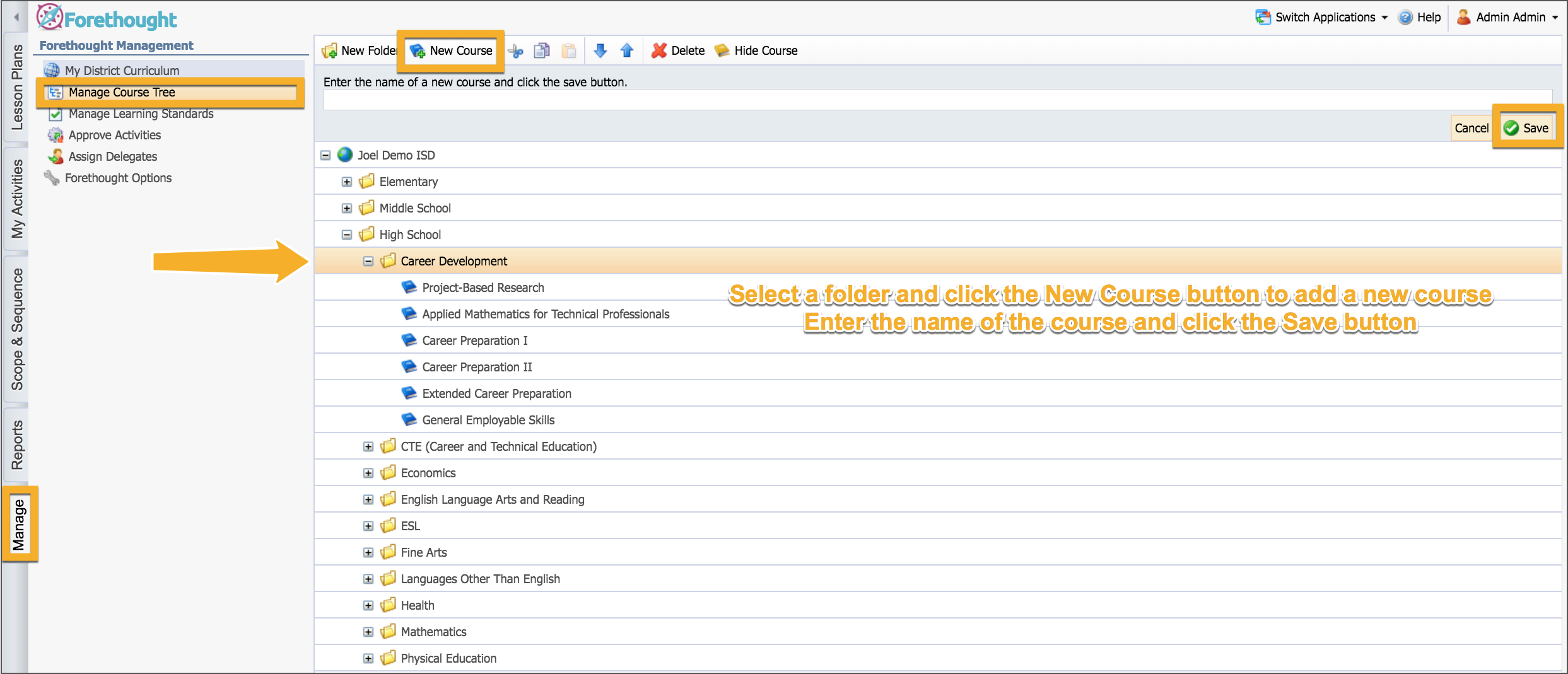 Create the Learning Standards
*Note: Use this only if the learning standards do not already exist in the Forethought system. Use the search tool in the Options tab to search for standards first. If they do not exist, then use these next steps to create them.
Click the Manage Learning Standards button under Forethought Management
Click the New Group button on the menu bar to create the folder to contain the learning standards
Enter the name for this group of standards/folder name
Click Save
Click on the Group/Folder
Click on the New Standard button on the menu bar
Press Enter/Return on your keyboard or the Save button after entering each learning standard.
Click the Publish button at the bottom of the screen when complete to publish the new learning standards.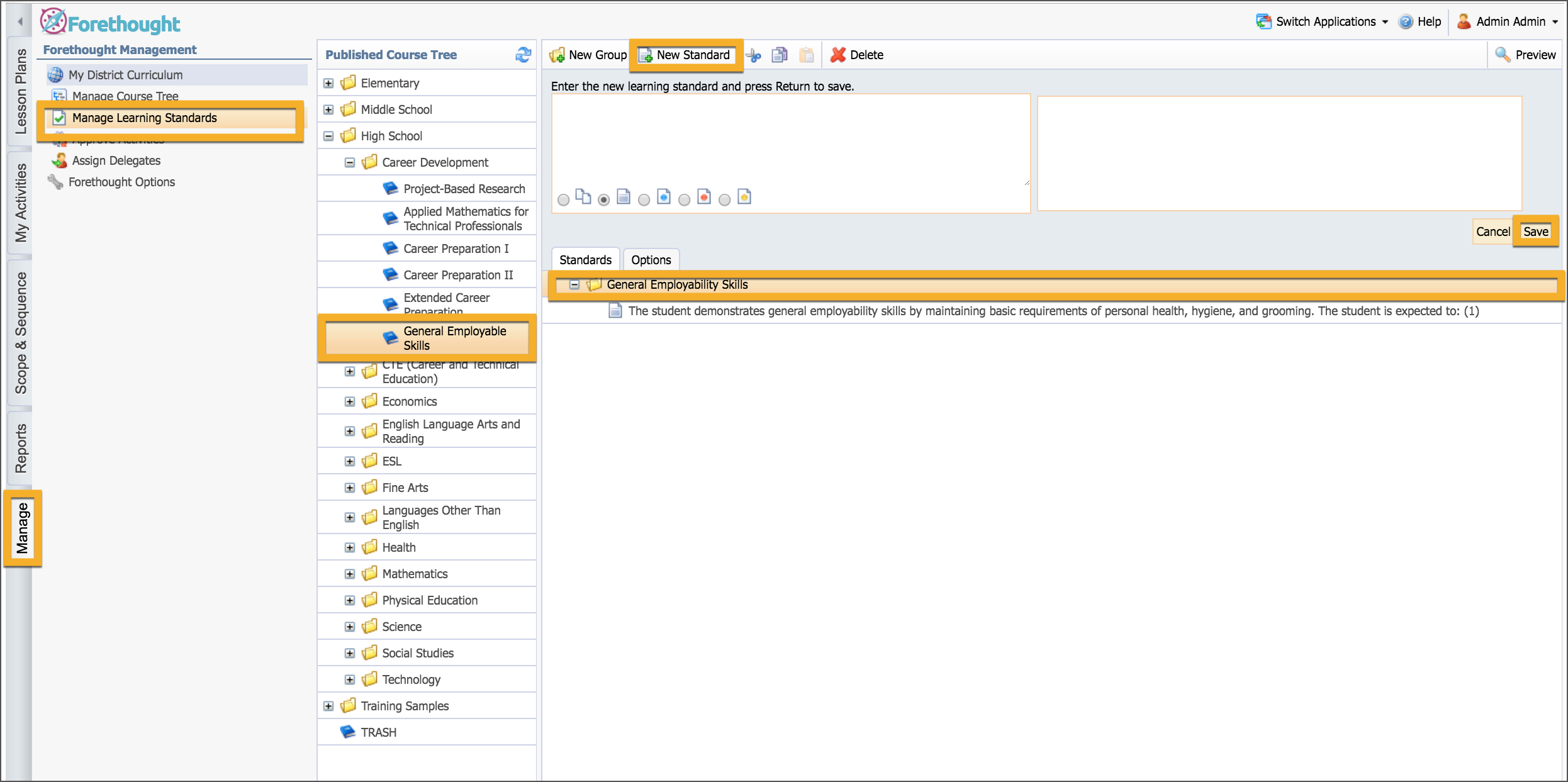 Use the text box to enter the information from the state agency's learning standards. You can use copy/paste using keyboard shortcuts.
It is recommended you look at other course standards to mirror the flow for entering your standards. Most courses start with the learning standard and end with the numeric indicator for each standard statement.
As you enter learning standards, you may also select Standard Decorators if you are using these in your Forethought planner.
If you need to edit a standard, simply double-click on it to open the edit box.