Some students are allowed access to online spelling assistance with testing.
In Aware Online Testing, the software normally blocks the native spellcheck that belongs to the internet browser being used. For students with the Spelling Assistance support turned on, the software no longer blocks the native spellcheck.
Students would be able to use the spellcheck options for constructed response items as long as the teacher has enabled this support.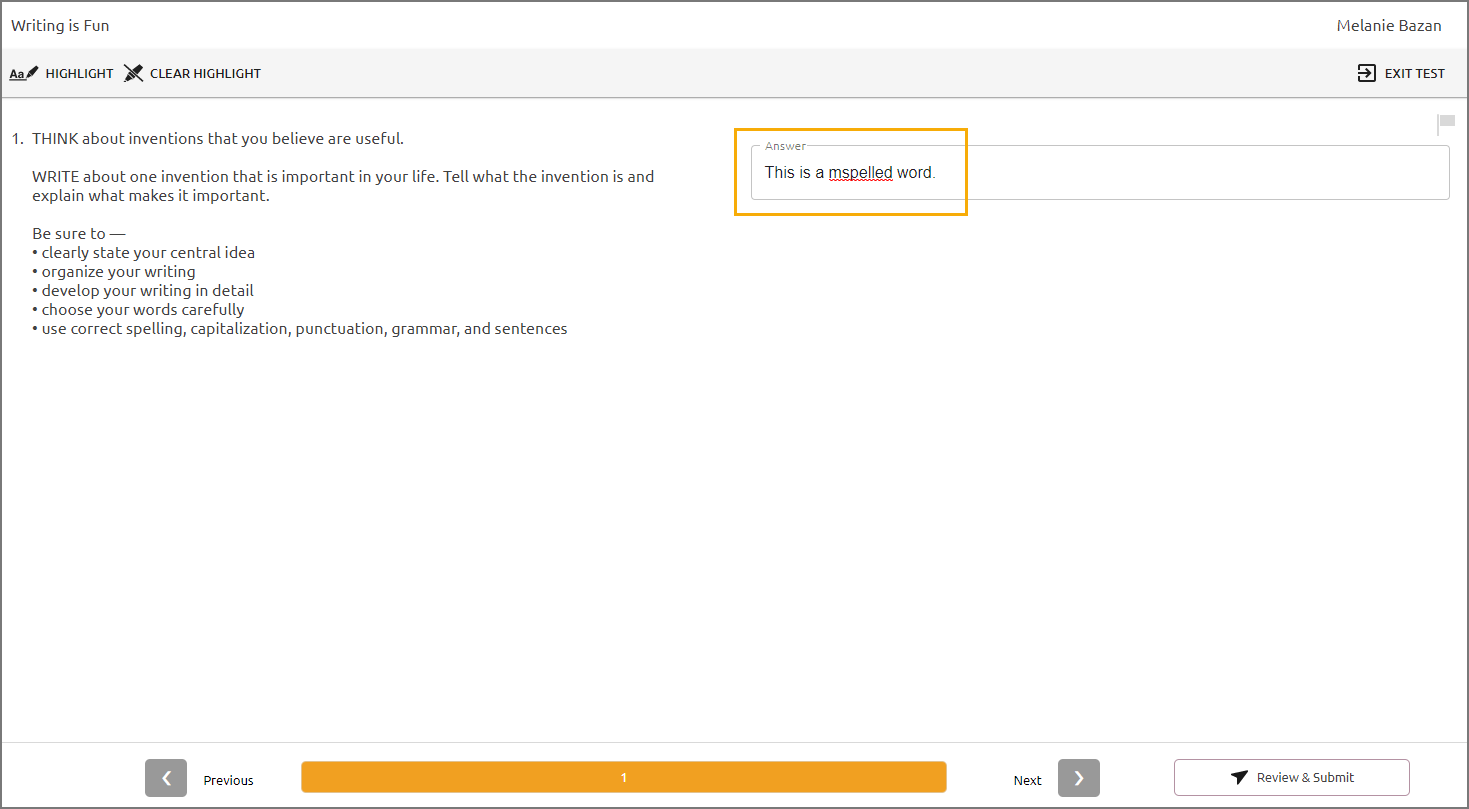 Note: Students who test using LockDown Browser will not have access to spelling assistance. The support is not compatible with LockDown Browser.