Need help with your conference? Invite a conference contributor to help! Anyone assigned to a conference as a contributor has access to the Manage Conferences option in the navigation menu.
To access Contributors, navigate to Manage Offerings. Select Manage Conferences and then the relevant conference.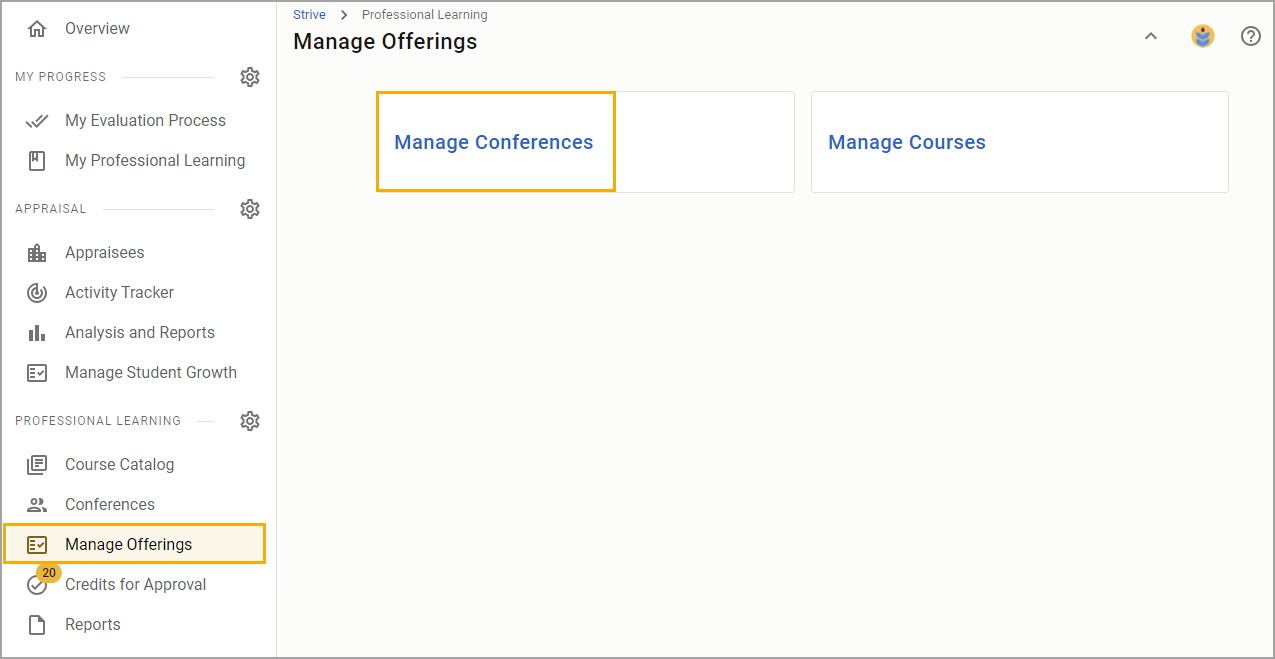 Add contributors from the Contributors drop-down menu. Any staff member with the District Editor role in System Management will pre-populate here.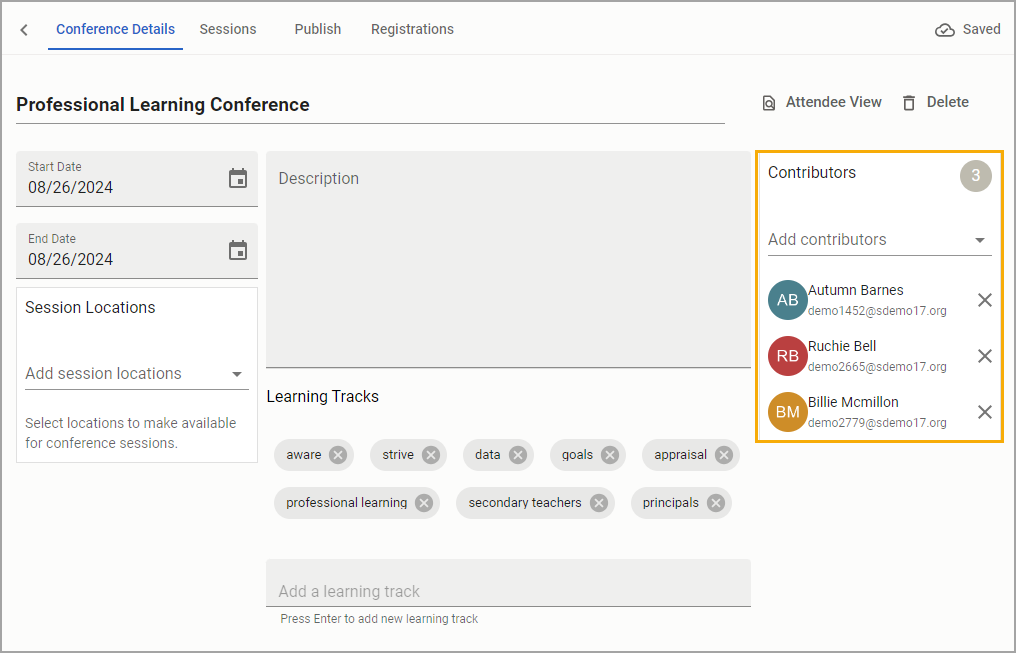 Under Conferences, the Contributor tag displays for users assigned as contributors.
When visiting the Manage Conferences menu, contributors only see a list of conferences to which they are assigned. Contributors can edit Session Details, including descriptions, dates, times, rooms, and credit types. Contributors can also add instructors and other contributors as well as add and assign learning tracks.
Under the Enrollments tab within each session, contributors can enroll, unenroll, print, download, and email attendees. Additionally, they can copy email addresses, take attendance, and grant credit.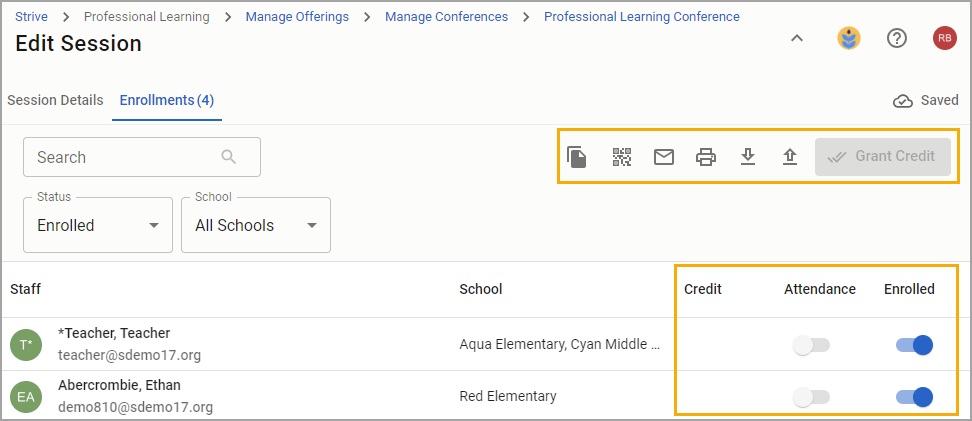 Contributors cannot create new conferences or move conference sessions outside the conference date window.