Unsigned Document Report
The Unsigned Documents Report displays evaluation documents that have been made viewable by the appraiser but have not been electronically signed by one or both parties.
Recommendations:
Run this report before teachers or other users leave at the end of the school year.
Running the Report
Check the document types to include in the report under the Evaluation Type heading.
In the Select Appraiser drop-down list, choose to include all appraisers or a specific appraiser.
Click Submit Report.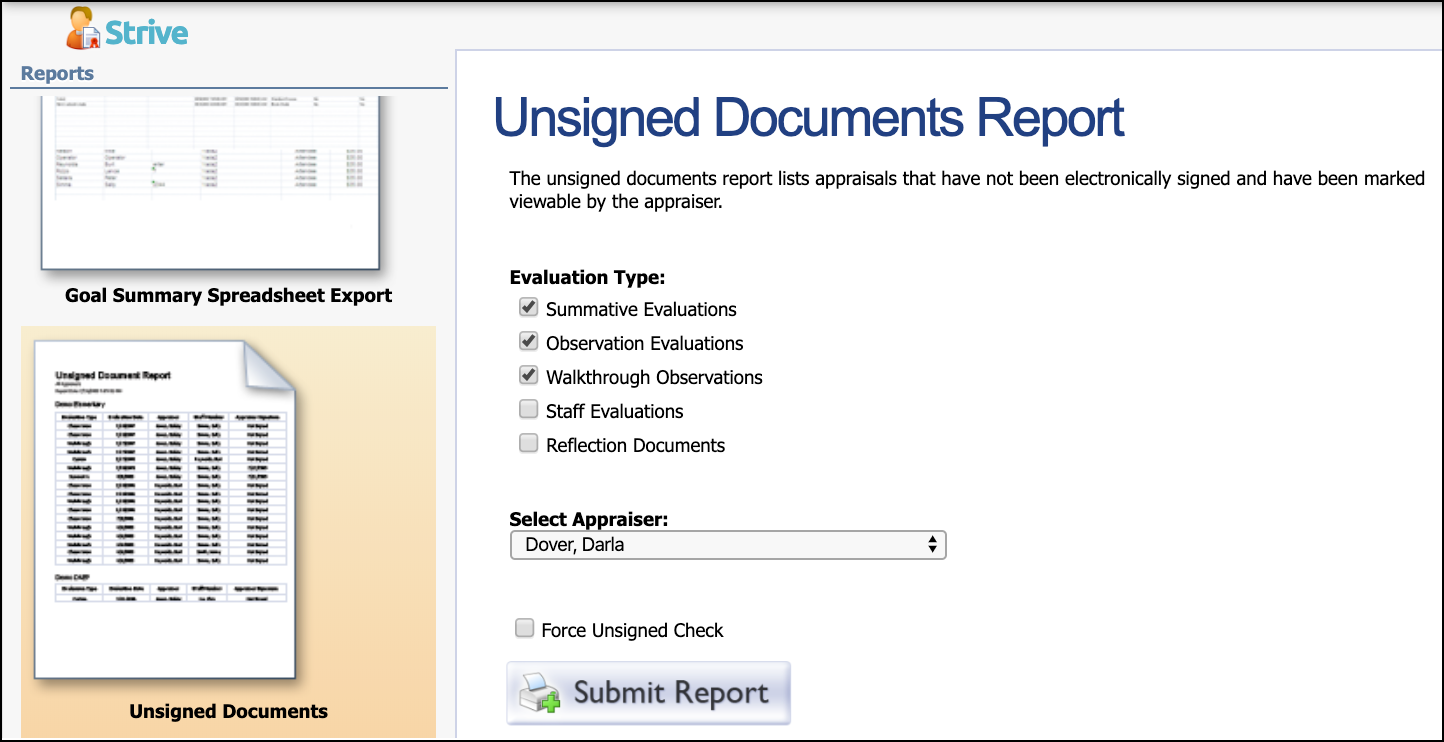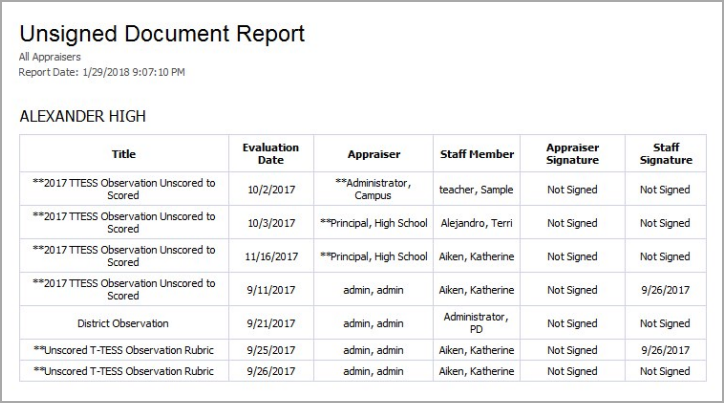 Learn more about the reports available in Strive.