The document summary feature allows users to analyze a walkthrough, reflection, evaluation, observation, or summative document. This type of analysis is typically best suited for formative analysis to analyze coaching needs.
Configuring Document Summary
Select Analysis and Reports in Strive, then select Configure under Document Summary.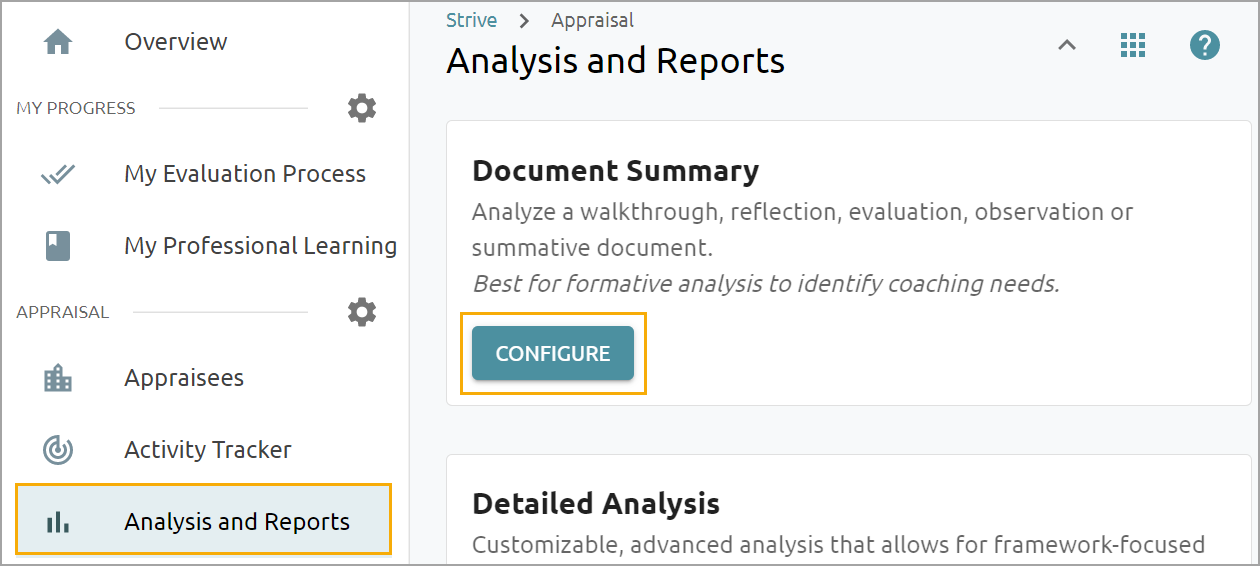 Select the appropriate document type and date range from the options listed.

Use the filters to further refine the presented data as needed.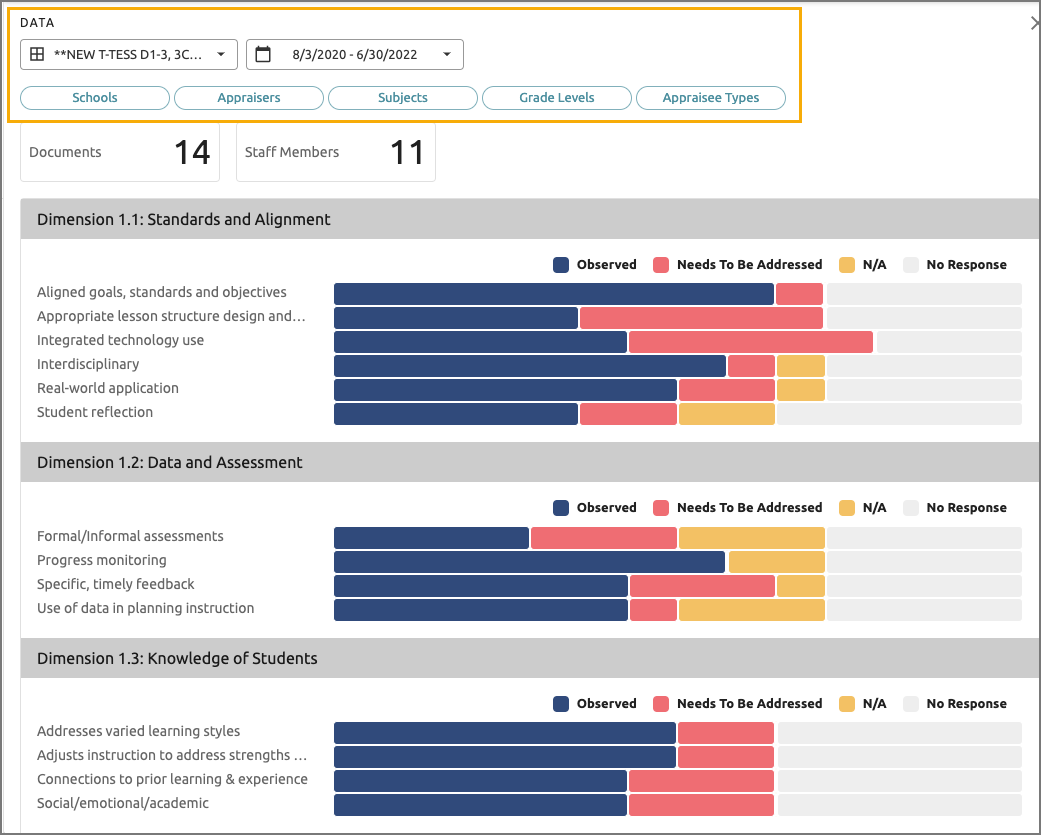 No Results
If the combination of filters selected returns no data, either check that the correct filters are enabled or make a different selection.