Create user accounts for all of the users/employees in your district who will be using any part of Eduphoria. You can create user accounts via the following methods:
Here, you will find instructions for creating individual user accounts via the wizard.
Creating New User Accounts Using the Wizard
Manually adding user accounts is best when there are a few new users to add.
Step 1: Log in to Management.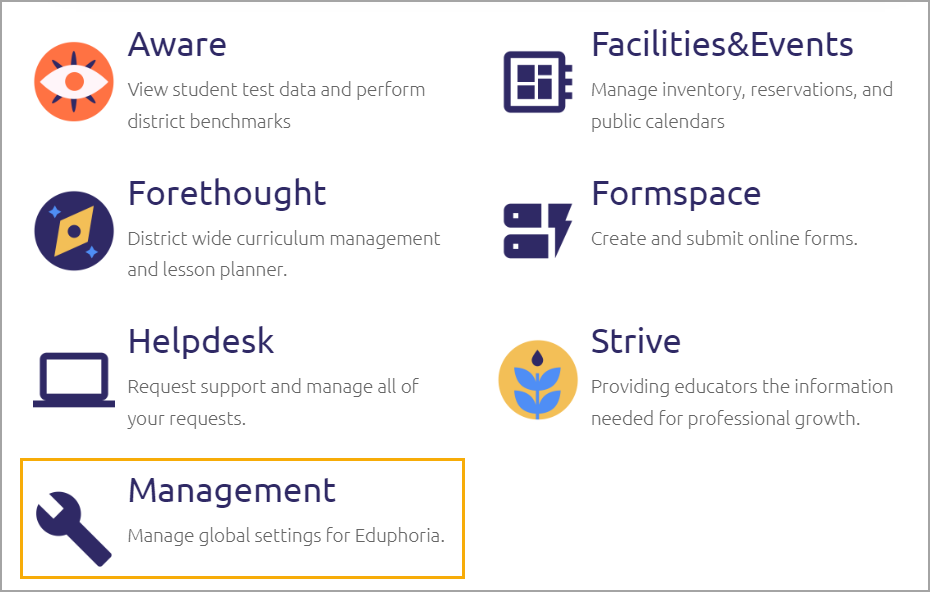 Step 2: Under the Organization tab, select Manage Users, then select Create a New User to launch the wizard.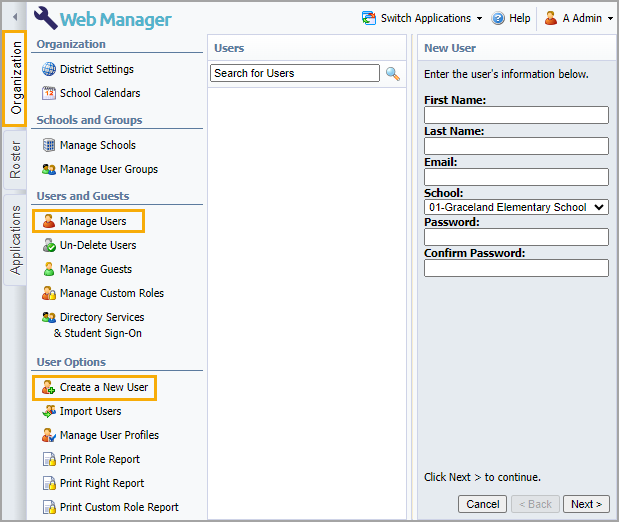 Step 3: Enter the following user information:
First Name

Last Name

Email

School

Password

Confirm Password
Click Next when finished.
Step 4: Click Finish to load the user's information and close the wizard.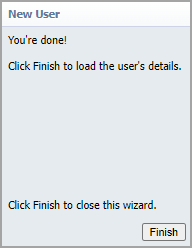 You can search for the new user's account under Manage Users
In addition to creating user accounts, administrators can manage user accounts as well as delete or un-delete user accounts.